Are you Looking for a way to make your rental property stand out amongst the competition? Consider investing in outdoor "living space." With most people working from home during the pandemic, many renters are looking for comfortable and inviting outdoor living spaces. If your rental property lacks outdoor living areas, here are some easy ways you can enhance your outdoor living space and make it appealing for potential tenants:
Create a Seating Space
Seating is a central element of any ample outdoor living space, so it is a perfect place to start. We recommend picking a style that compliments the aesthetics of the home and choosing durable materials such as solid wood, wrought iron, etc.  You want to use products that can endure the normal wear and tear of frequent use. Picnic tables and benches are excellent, highly durable options to consider! Make sure to arrange the seating invitingly before a potential tenant tours the property.
Add Cooking Space
Consider purchasing a grill to give tenants a place to cook outdoors. In our area, grills can be used throughout the year and can therefore add considerable perceived value to potential renters. If you have a multi-unit property, a single outdoor cooking space for all tenants to enjoy is typically a highly desired feature.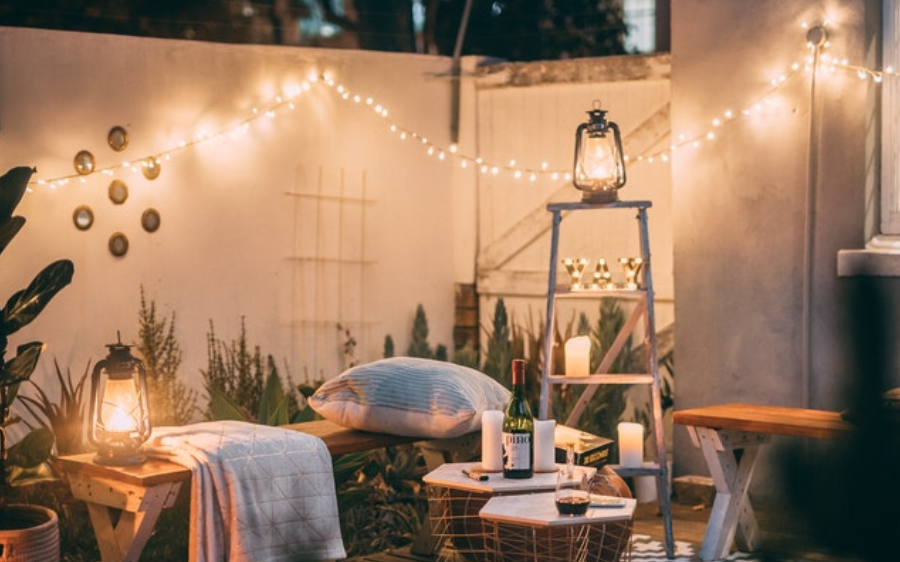 Improve Lighting
No outdoor space is complete without lighting. LED string lights are tremendously popular as they instantly create a warm atmosphere for relaxing or entertaining. You can also add lighting to the front of the property to draw attention to the home's beauty while also improving safety and security at night.
Include Green Space
While lawn care can sometimes be a challenge, perhaps there is no outdoor feature more inviting than a lush, green lawn. Entice potential renters by showcasing a pretty lawn space for them to sunbathe, picnic, or play catch with their kids or dog. Our Maintenance Division is prepared to help you create and maintain an appealing green haven.
Putting a little love and creativity into your property's outdoor living space will go a long way with renters and add to your home's curb appeal. Today's rental market is very competitive, with renters placing more and more emphasis on usable outdoor amenities than before the pandemic forced many to blur the lines between workspace and home space. These few ideas can help your home attract more serious, long term renters.