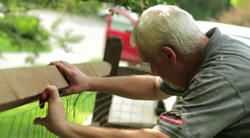 If you have a true emergency, please call 911.
For your convenience, Henderson Properties provides a 24-hour Emergency Maintenance Service.
If you have an Emergency Maintenance Request…
Please call 704-535-1122 immediately!
For After-Hour Emergencies (after 5:30 pm or on weekends or holidays), call 704-535-1122, listen and follow the prompts to be connected to our on-call staff. A live person will answer and relay the information to the on-call technician.
If deemed a true emergency, the issue will be addressed as soon as possible. Non-emergencies will be addressed during business hours to save on unnecessary emergency maintenance costs. 
A non-emergency maintenance repair can be requested by submitting the Request A Maintenance Repair form.
AFTER HOURS EMERGENCY MAINTENANCE REQUESTS
Listed below are situations that may warrant a visit from our Maintenance staff to make necessary repairs, potentially after regular business hours. These situations will be dealt with as soon as reasonably possible.
HVAC
No heat in the property, and the outside temperature is below 20 degrees or forecast to be 20 degrees for a sustained period of time, resulting in the inside home temperature dipping below 65 degrees.
No air conditioning in the property, and the outside temperature is above 90 degrees or is forecast to be above 90 degrees for a sustained period of time, resulting in the home temperature exceeding 80 degrees.
ELECTRICAL
Power is off in the entire home
PLUMBING
Clogged sewer line: if there is no other usable bathroom in the property
Burst water supply lines
STRUCTURAL
Storm damage to the roof, tree limbs on the roof, etc.
Elevator malfunction
Community entrance blocked
Ice on sidewalks or stairs could lead to a fall
SECURITY
Security/entrance gate malfunction
Fire systems: Smoke alarm continuously sounding, sprinklers running, etc.
Call boxes/FOB/access to home i.e., unable to access or enter the property
Break-in/burglary
Broken lock/broken window that is easily accessible (i.e., first floor), allowing for potential break-in/burglary.
If any of these scenarios apply, please call us at 704-535-1122. FOLLOW THE PROMPTS TO REACH THE EMERGENCY MAINTENANCE CONTACT. A LIVE PERSON WILL ANSWER AND DETERMINE IF THIS IS A TRUE EMERGENCY. FOR A TRUE EMERGENCY, THE ON-CALL TECHNICIAN WILL RESPOND. IF YOU'VE PLACED A CALL, EXPECT A PHONE CALL FROM THE ON-CALL TECHNICIAN. NON-EMERGENCIES ARE HANDLED DURING BUSINESS HOURS. DO NOT LEAVE A MESSAGE AT OUR OFFICE FOR AN EMERGENCY IF IT IS AFTER REGULAR BUSINESS HOURS.
Contact
Henderson
Properties