In Charlotte, the luxury apartment is hot. The apartment market has fully emerged from the recession, and people are leasing apartments in the luxury high rises that sat empty during the difficult years. New developers are putting up new projects that appeal to these luxury tenants, while others are converting their condo buildings into an apartment format to capitalize on this new interest.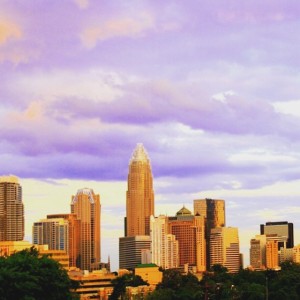 Apartments Appealing to Successful Professionals
Why is the luxury apartment market so hot right now? Real estate experts believe it is largely due to the healthy business atmosphere in the city. When business is thriving, successful professionals need a place to live near the action, and that's exactly what the luxury apartment market in Charlotte offers.
Many of the apartment communities feature condo-like features. With luxury amenities, like granite countertops or top-quality appliances, these offer the same benefit as for-sale units, but with the convenience and flexibility of a lease.
One of these successful communities is The VUE, which was purchased by new owners and converted into an apartment setup. The VUE now boasts a 95 percent lease rate, which is higher than it has seen since it was built. Catalyst is another condo building that has been converted into a luxury apartment complex in Charlotte. To capitalize on the popularity of communities like this, developers have 10,400 new units in the works throughout the city.
Condos Slow to Recover
While the luxury apartment market is recovering nicely, condominiums are not seeing quite as much of an upswing. In fact, it was the poor performance of condos that caused The VUE to go into foreclosure in the midst of the downturn. Young buyers in the Charlotte market simply prefer to rent, even though they want the luxuries associated with the condo market, so the condos-turned-apartments are perfect for them.
Demand is expected to rise, and some developers are banking on that with new developments in the works. The challenge for these developers is financing. If the condo market starts to take off, as expected, it would not be surprising for some of the apartments to revert back to the condo model, and Charlotte has plenty of luxury high rises that can do just that.