In efforts to better serve our customers and provide top-notch customer service, we are excited to announce we have added new members to our team over the past couple of months. Please help us welcome them!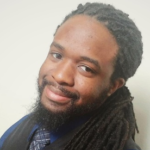 Day'ton Capers – Community Association Manager
Joining Henderson Association Management as Community Association Manager, meet Day'ton Capers. Day'ton has been in Charlotte for 11 years and is originally from Asheville, NC. He brings to his position Sales, Event Planning, and Hospitality experience and 9 years of Property Management experience. He also has 4 weeks of experience as a "professional Dad joke teller." Day'ton became a dad to a healthy, beautiful baby boy just recently. A graduate of North Carolina Agricultural and Technical State University with a degree in African American Studies, Day'ton enjoys high-speed karting, soccer, video games, fishing, and snowboarding. Fun fact – he loves pasta and is a huge Racing fan (F1 and Le Mans).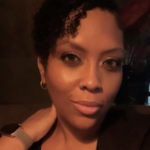 Shayla Flemming – Assistant Community Manager
Say hello to Shayla, who joins Henderson Association Management as an Assistant Community Manager. Shayla has been in Charlotte for 6 years and is originally from Peoria, Illinois. She attended Southern Illinois University at Carbondale and has over 16 years of property management experience. Her hobbies include tropical plants, wine tastings, traveling, and working on improving her Spanish-speaking skills. When asked about any fun facts, "I am the youngest of 4; all older brothers, and I've had the luxury of meeting 4 of my great grandparents and spend substantial amounts of time with them. And all of whom lived to be well over 90, with the eldest being born in the 1980s. And I used to model." Welcome, Shayla!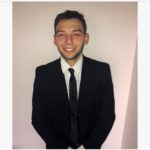 Nik Greenauer – Staff Accountant
Joining the Henderson Properties team as Staff Accountant, let's give a warm welcome to Nik Greenauer. Originally from Buffalo, New York, Nik has been in Charlotte most of his life (20+ years). Previously he's worked in finance departments, mainly finance operations, and got into accounting through his dad, who has been an accountant for over 20 years. Nik holds a Bachelor's degree in Finance from the University of North Carolina at Charlotte (Go Niners) and enjoys playing and watching sports. He especially likes basketball and football. Fun fact about Nik – he is a huge Marvel fan!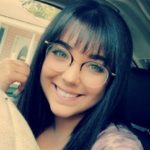 Cheyenne Oliver – Leasing Representative
Say hello to Cheyenne Oliver as she joins the Henderson team as Leasing Representative. Cheyenne moved to Rock Hill four years ago and is originally from Charleston, SC. She has held various customer service positions and the Social Media Strategist and Content Writer for the English Department at Winthrop University. Cheyenne holds a Bachelor of Arts Degree in English, and in her spare time, she enjoys reading, watching movies and shows, listening to music and true crime podcasts, and trying new foods. An avid traveler, she has been out of the country three different times and hopes to continue her travels in the future. Welcome, Cheyenne!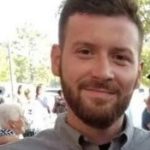 JT Britt – Maintenance Technician
Meet John "JT" Britt, the newest member of the Henderson Properties Renovations & Maintenance team. Born and raised in Fayetteville, North Carolina, JT lived in Naples, Florida, and Wilmington, North Carolina, before moving to Charlotte in 2019. JT has many years of remodeling experience and transitioned into property maintenance after moving to Charlotte. A big sports fan, JT enjoys going to live football and basketball games. Welcome JT!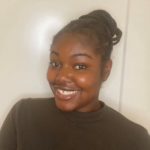 Megan Gates – Community Association Manager
Welcome, Megan, to Henderson Association Management! Originally from St. Louis, Missouri, Megan is a newcomer to the Queen City. Megan holds a Bachelor's degree in Public Relations from the University of Central Missouri and brings years of HOA management experience to her position. In her spare time, she enjoys blogging and outside workouts in the park. Fun fact – she's an Irish twin! She and her sister are the same age for a week in December.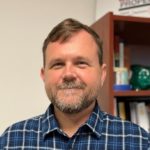 Matt McKinney – Renovations & Maintenance Division Manager
Joining the Henderson Properties Team as Renovations & Maintenance Division Manager, please welcome Matt McKinney. Originally from Belmont, Matt has called North Carolina home collectively for about 27 years and has also spent time in Athens, Georgia. Matt has earned Bachelor's degrees in Psychology & Sociology, as well as Art History, and then went on to the University of Georgia where he earned his Master's degree in Art History.  Matt is well versed in his field and brings over 15 years of experience in property maintenance coordination and management to his position. A father of 4 grown children, Matt is also a proud grandfather to 3 grandchildren. In his spare time, Matt enjoys sports, reading, gaming, traveling with his wife, and spending time with their dog and cat. Welcome, Matt!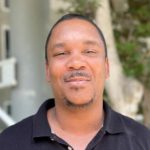 Marlon Wright – Rental Property Manager
Welcome, Marlon Wright as he joins the team as Rental Property Manager. Originally from Wilmington, North Carolina, Marlon has lived in North Carolina for 25 years. Marlon holds a Bachelor's degree in business from the University of North Carolina at Chapel Hill and has over 20 years of experience in the Property Management field. Marlon enjoys going for a morning run before work, and on the weekends, he enjoys going to street festivals or trying new restaurants.  Fun fact:  As a young adult, Marlon was an extra in a few movies that were filmed in Wilmington and also starred in several commercials filmed at local Wilmington businesses!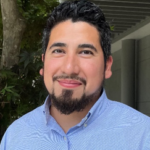 John Garcia – Renovations Project Manager
Congratulations to John Garcia on his promotion to Renovations Project Manager.  John started with Henderson Properties 2 ½ years ago as Maintenance Technician 2 and has done an outstanding job, with proven skills to move into his new position. Originally from New York, John has called Charlotte home for 6 years and previously held a Maintenance Director position before coming to Henderson. In his free time, John enjoys grilling and spending time with his family. Congratulations John!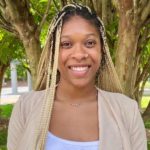 Chanel Robinson – Customer Support Representative
Say hello to Chanel Robinson, who joins Henderson Association Management as Customer Support Representative.  Chanel is a native "Charlottean" and has previous customer service and administrative assistant experience. An avid basketball fan, Chanel also enjoys traveling and hiking in her free time. Welcome, Chanel!