Just two years ago, the Charlotte economy and real estate market got a boost when Chiquita, the produce giant, made the decision to move its headquarters to Charlotte, bringing over 400 jobs to the city and moving several of its key people to the city. Since that move, however, Chiquita has struggled, with profits dropping 42 percent in the second quarter of 2014 compared to 2013. This has prompted a recent decision to move again. This time, however, Chiquita will not just be moving from one U.S. city to another. It will be merging with  Irish fruit company, Fyffes, and taking its headquarters to Ireland.

To make the story more interesting, yesterday two Brazilian companies, afra Group and Cutrale Group, offered to buy the newly formed ChiquitaFyffes for $600 million cash.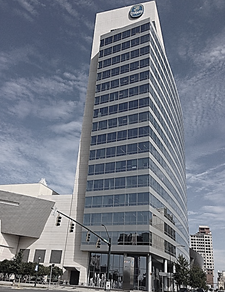 Speculation about the Changes to the Charlotte Real Estate Market
When Chiquita announced this merger in early August, real estate experts began to speculate about the changes the move would make in the local real estate market. Any time a major corporation or employer moves out of a city, real estate professionals have to take note, because these moves have the potential to change the market.
For instance, when investors see a large employer moving out, they often hesitate to invest, wondering whether the city is making life difficult for the employers. Buyers may notice more available properties as former employees of Chiquita move on. Sellers may notice a slightly smaller market of interested buyers as people move away.
Charlotte's Real Estate Market Remains Strong as New Employers Move In
While speculation may be high about the changes in the market in response to Chiquita's pending move, the fact is that the loss is Chiquita's, not the city's. Charlotte's business-friendly environment will draw new companies to replace those that leave. In fact, this summer alone, two major corporations have announced their moves to Charlotte, bringing the potential for over 1,500 new jobs.  In July, Sealed Air Corp., announced its move to Charlotte, bringing nearly 1,300 jobs. Spectra Group, an IT firm in New Jersey, also announced its plans to open an office in charlotte, with the potential for 250 jobs.
Prices Remain Steady Through the Summer
Throughout the summer, the real estate market has remained strong as well. From May to July of 2014, for example, the median sales price was $213,000, up $7,000 from the same time last year. Homes are still selling quickly, with an average time on the market of around two months. The real estate market remains strong, and will continue to be strong, even as Chiquita is moving out.
Yes, life in Charlotte and the Charlotte real estate market continue to be encouraging. As more and more companies discover the business-friendly environment and exceptional workforce available in Charlotte, the gap left by Chiquita will fill quickly.
The city is buzzing with news of new headquarters opening, excellent seasons for the Hornets and great potential for the Panthers, encouraging real estate trends and the potential for great growth in the future. Charlotte is booming, and if you are ready to take advantage of that fact, contact Henderson Properties for all of your real estate needs.