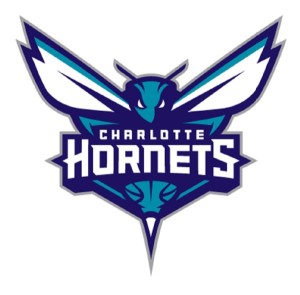 Evidencing the way the Queen City is always growing and changing, Charlotte's major-league basketball team is switching its name from the Charlotte Bobcats back to the Charlotte Hornets next season, harkening back to the original mascot that was first introduced in 1988.
"The NBA expansion Hornets played here from 1988 to 2002 before moving to New Orleans," says Erik Spanberg at BizJournals. "A second expansion team, the Bobcats, arrived in 2004. Because of a name change in New Orleans, the Bobcats were able to reclaim the Hornets moniker effective at the end of the current season."
The new name means more than a new logo and new merchandising (which was flying off the shelves the weekend it debuted) for Charlotte basketball: It also means a lot of excitement for local residents, as anticipation mounts for the new team. "If this seems like a lot of uproar over a logo and some colors, know this: Charlotte is a city of aesthetics," says Jeremy Markovich at SB Nation. "The buildings are shiny. Adjectives like 'world class' and 'new South' are thrown around a lot. It's one of the few American cities where skyscrapers and apartment complexes are being built as fast as they can, because a few decades ago, people started coming and haven't stopped. In the 25 years since the Hornets started playing, the population has nearly tripled."
What's more, back in December when the new logo was first unveiled, team executive vice president and chief marketing officer Pete Guelli said "the name change already has paid major dividends, citing the team's 90 percent season ticket renewal rate coming off a 21-win season last year," according an article at ESPN.
The fact is, these new changes in the sports world are exciting for the entire area because what's good for the local economy is good for local real estate. According to a 2012 study on the impact of sports facilities, in particular, on housing values, research shows that thriving sports facilities directly improve real estate values. The study went as far as to say that "moving a residential housing unit one mile closer to a sports facility would increase its value by $793." So what does this mean for Charlotte property owners? First, there's a good chance that homes and apartments for rent near Time Warner Arena will go up in price. Also, the local economy is ever on the rise. Use Henderson Properties' search tool to search for homes to rent in Charlotte today.