We are excited to welcome these new faces to the Henderson family!
Camille Hines – Assistant Community Manager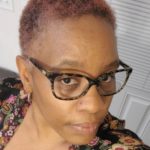 Say hi to Camille Hines! Originally from Newark, New Jersey, Camille has been in Charlotte for 20 years, but she'll always be a "Jersey Girl." Camille holds an Associate degree in Travel and Tourism Management and brings many years of retail and hospitality management experience to her position. In her spare time, Camille enjoys thrifting, android photography, and all versions of Candy Crush. Fun fact: Camille taught her daughter to swim (but she cannot), has been in 2 pageants and was one of the kid reporters that interviewed Winnie Mandela for Children's Express. Welcome, Camille!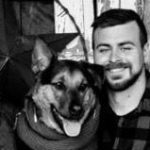 Steven Meadows – Maintenance Technician III
Welcome to Henderson Properties, Steven! Steven joins the team as Maintenance Technician III and has many years of handyman and maintenance technician experience. Originally from Eugene, Oregon, Steven moved to Hickory, North Carolina, two years ago and provided services to Charlotte and Boone areas. Steven enjoys hunting, fishing, football, hanging out with his daughter, and taking her to parks and zoos in his free time. In addition, he's a big Oregon Duck and Philadelphia Eagle fan!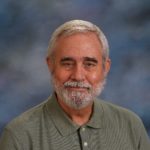 Lyle Walter – HOA Project Manager
Congratulations to Lyle Walter on his promotion to HOA Project Manager! Lyle is a very familiar face around Henderson as he's been with the company for 14 years as a Community Association Manager. Lyle is very excited about this new venture and brings a plethora of HOA knowledge and experience to his new position. Congratulations Lyle!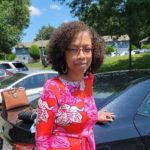 Shalonda May – Staff Accountant
Say hello to Shalonda May! Shalonda joins the team as Staff Accountant and brings several years of staff accountant experience to her position. Originally from Augusta, Georgia, Shalonda has called Charlotte home since May of 2015. Shalonda holds a Bachelor's degree in Business Administration/Accounting and enjoys cooking, shopping, couponing, hiking, and spending time with family and friends. Welcome, Shalonda!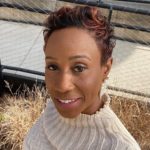 Theresa Hennegan – Assistant Community Manager
Say hello to Theresa! Originally from Buffalo, New York, Theresa has been in Charlotte for 13 years and previously was an Assistant Community Manager for a Multi-Property Management Company.
Theresa has an Associate degree in Computer Drafting/Web Design and is a licensed Cosmologist. She enjoys traveling, bowling, skating, reading, watching good movies and comedy shows. You name it; she's doing it! She loves having fun and loves to laugh. Theresa lives life to its fullest! Welcome, Theresa!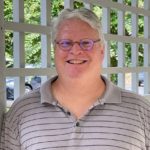 James Caldwell – Community Association Manager
Please give a warm welcome to James as he joins the Henderson Association Management team as Community Association Manager. James was born in Charlotte and now lives in Fort Mill, South Carolina. He holds a Political Science Degree from East Carolina University and previously held positions at LPL Financial and Wells Fargo Advisors. James also served, at various times, as HOA President, Treasurer, and ARC Chairman for 16 years at two communities, one in Charlotte and one in Fort Mill. James enjoys hiking, grilling, making firepits, watching movies, malty microbrews, and yard work in his free time. Welcome, James!
Mark Simmons – Assistant Community Manager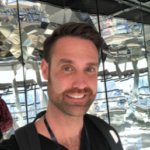 Say hello to Mark Simmons, who joins the HOA team as Assistant Community Manager. Originally from Salisbury, North Carolina, Mark moved back to Charlotte in August 2020, after spending the last 13 years in San Diego. Previous work experience includes working as a newsroom intern with Fox News and most recently the General Manager of an onsite high-rise HOA. Mark holds a Communications degree, with a focus in Public Relations, from the University of North Carolina and loves to travel and cook. Fun fact: Mark has worked as a character performer at Disney World and has been to over 20 different countries. Welcome Mark!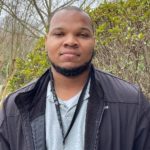 Pierre McDowell – Staff Accountant
Congratulations to Pierre McDowell on his promotion to Staff Accountant! Pierre is a great team member taking on challenges, assisting in training, and excelling at his tasks. He may be quiet, but his outstanding work and teamwork speak volumes! Congratulations Pierre!
Robin Whisenant – Staff Accountant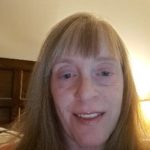 Give a warm welcome to Robin as she joins the Henderson team as Staff Accountant.  Born and raised here in the Queen City, Robin is a rare, native "Charlottean"!  Robin brings 20+ years of accounting and HOA accounting experience to her position, and in her free time enjoys writing and being a couch potato.  She loves her Chihuahuas like she does her kids, but don't tell her kids that!  Welcome aboard Robin.
Scott Moorman – Renovations & Maintenance Division Manager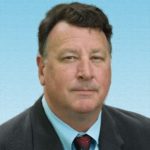 Say hello to Scott Moorman as he joins the Henderson team as Renovations & Maintenance Division Manager. Scott has called Charlotte home on and off for the last 20 years and has 30+ years experience in property management. In his free time, Scott enjoys being outdoors hiking, camping, fishing, grilling, and a good cigar. Scott is a big Florida Gator fan too!  Welcome aboard Scott.