Charlotte's Best Neighborhoods
What's so great about Charlotte?
Everything.
Whether you're looking for top museums and schools, high-end shopping, fine dining, open green spaces, lively entertainment and sports, or just a nice cup of coffee, Charlotte has an affordable neighborhood perfect for you.
Perfect for families, professionals, and retirees alike, it's no wonder Charlotte is considered one of the best cities to live in in the US.
Where should one settle down? We've picked 19 of the best places to move to in Charlotte and have broken them down thusly:
1) Ballantyne East
Known for upscale suburban homes within easy reach of a thriving business community, family recreation, and leisure, Ballantyne East is one of Charlotte's most-watched communities for up-and-comers. Though technically part of Charlotte, residents more often see Ballantyne East as a city within itself—with its own country club, PGA-ranked golf course, and wealth of business opportunities. Pleasant sidewalks and bike paths allow for easy trips for shopping, dining, and recreation.
2) Ballantyne West
Near a wide choice of top restaurants and shops, Ballantyne West makes an excellent choice for those looking to experience convenient urban living but still want options for healthy outdoor activities. Sunny days in Ballantyne West will find the streets and sidewalks active with locals going for walks, jogging, and biking. At neighborhood spaces such as Cullman Park, fishers line up along the dock looking for bluegill. There's always room for one more. Ballantyne West is also popular for families with its many choices for active kids and good schools.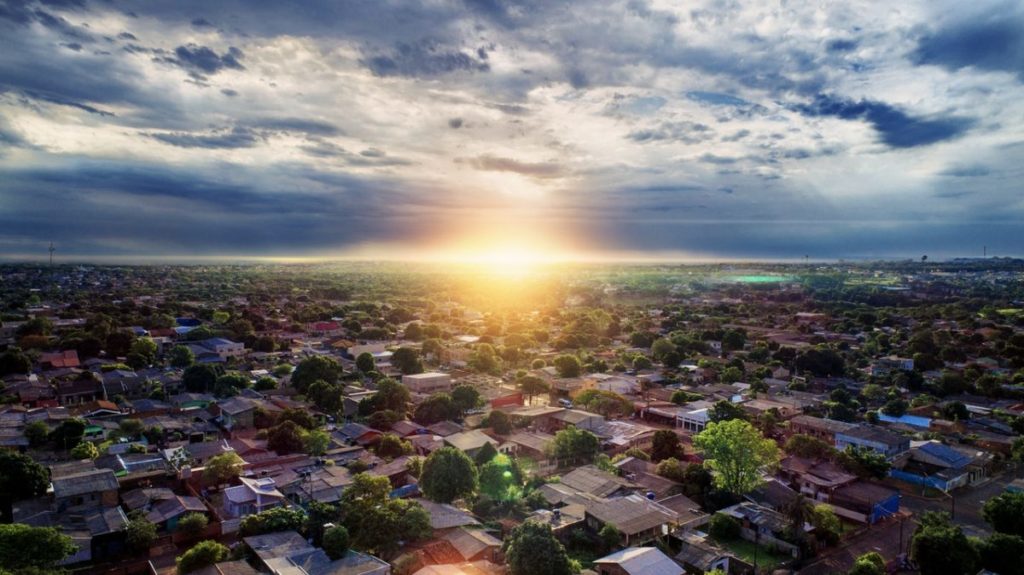 3) Barclay Downs
Once farmland, Barclay Downs boasts one of the Charlotte area's most popular communities to live and work in. Much of the community is perfect for taking a pleasant stroll, whether it's taking kids to school, o enjoying excellent shopping opportunities, fine dining, or an active nightlife. Barclay Downs is home to the Park Road Shopping Center, Charlotte's first open-air shopping center, SouthPark Mall, Piedmont Row, and many other businesses.
4) Cherry
Located between Elizabeth and Dilworth and just north of Myers Park, Cherry is home to a neighborhood park, several historically Black churches, and an impressive collection of little shops and restaurants. Cherry is considered a quiet, pleasant neighborhood, perfect for families—particularly those that enjoy outdoor activities such as biking, running, and walking.
5) Dilworth
Dilworth offers beautiful, tree-lined streets and laid-back neighborhoods within easy reach of international dining opportunities, boutique shopping, and outstanding leisure activities, including the Bank of America Stadium and the official NASCAR Museum. Kenmore Commons and Park Square are popular local destinations, and Freedom park offers winding trails along the lake. Potential home buyers will find beautifully rebuilt bungalows and Queen Anne-style homes nestled among the kind of neighborhoods where the locals wave from their porches.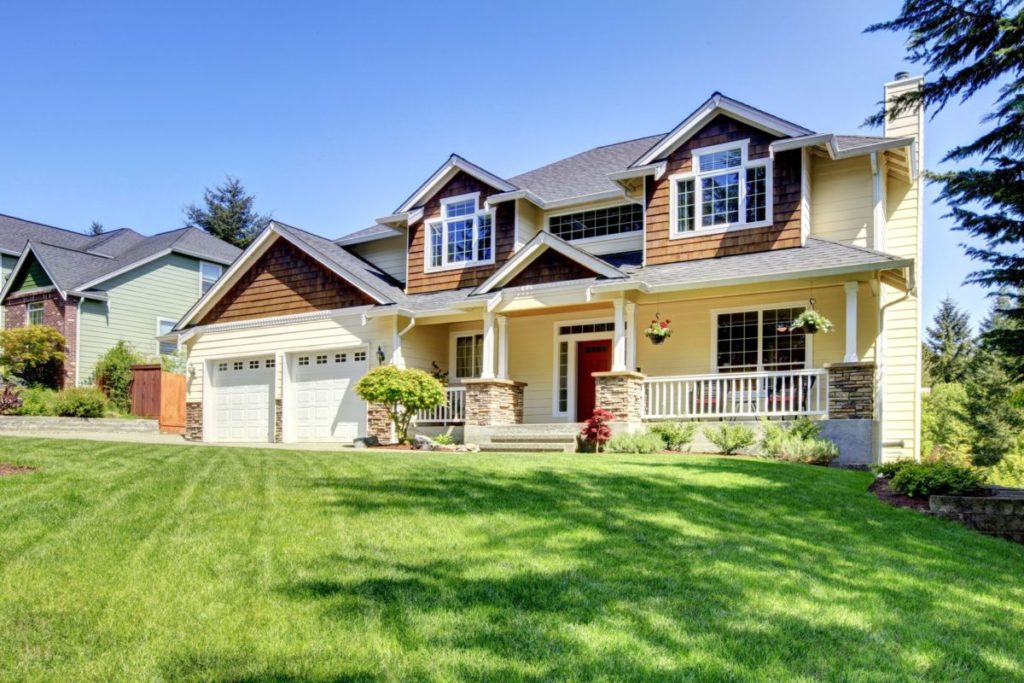 6) East Forest
Many Charlotte residents are a short distance from Uptown and find East Forest the ideal place to live due to its convenience and growing options for dining, shopping, and activities. In addition, many more residents enjoy East Forest's relatively quiet atmosphere and many wooded areas and green spaces. Families, professionals, and retirees alike can all take advantage of the fresh air and rejuvenating environment at McAlpine Creek Park, where they can walk dogs, go for a nice run or bike ride, or even feed the local ducks.
7) Eastover
They are looking for a historic, upscale neighborhood that is still conveniently close to the action in downtown Charlotte? Eastover may be the answer. Historic and upscale. Eastover features fine restaurants and shops along beautiful sidewalks with expansive yards set among Georgian and Tudor-style architecture. Locals can enjoy concerts, comedy, and other nightlife attractions, or they can spend a morning or afternoon playing 18 holes at the Myers Park Country Club. Rich with history and elegance, Eastover is the perfect place for professionals and retirees looking to enjoy the good life.
8) Elizabeth
The cozy neighborhood of Elizabeth is considered one of the best neighborhoods in Charlotte for food lovers. Located south of Uptown Charlotte, Elizabeth attracts young professionals, families, and retirees looking to take advantage of city living and urban amenities while enjoying a classic American neighborhood feel. Stroll down its streets and enjoy discovering some of the best dining in Charlotte.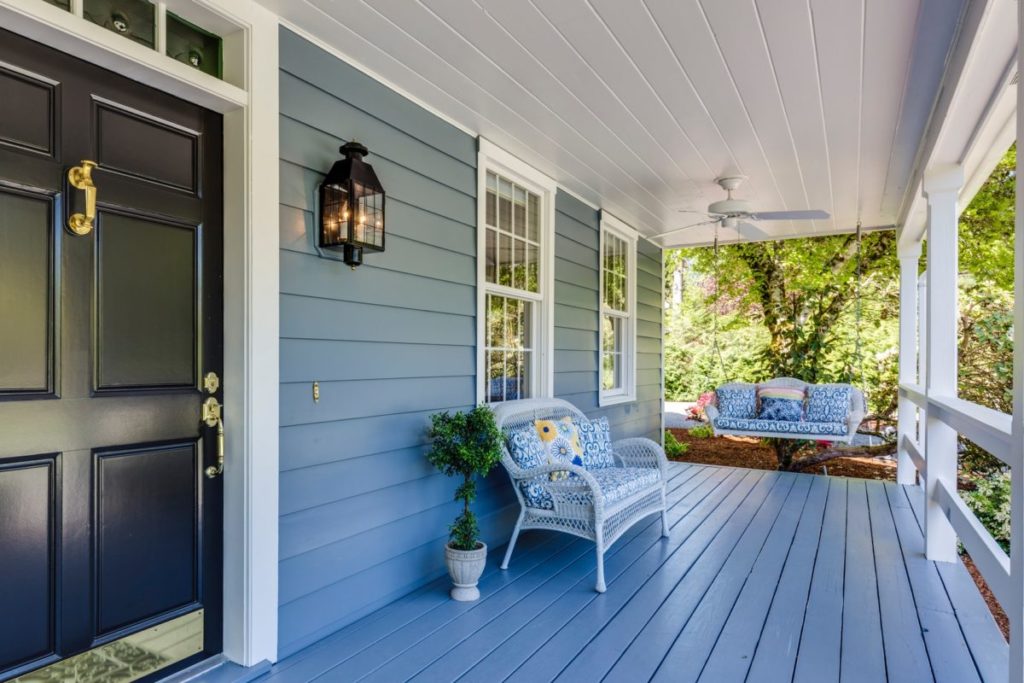 9) Huntersville
Located near beautiful Lake Norman, Huntersville is known for its many available outdoor and water recreation activities. In addition, the region offers a range of housing options, from cottages on wooded lots to beautiful single-family homes with waterfront views. Families moving to Charlotte who happen to be outdoor enthusiasts will enjoy fishing, swimming, and boating all year-round. With its many gyms and multi-purpose facilities, there is always something to do for the family or professional dedicated to an active lifestyle.
10) Matthews
This art community features a small-town vibe perfect for raising families. With affordable and beautiful suburban homes, excellent schools, and convenient access to all the benefits of living in Charlotte, Matthews is one of the most popular neighborhoods to settle down in. Fun, family-friendly activities happen year-round, including an annual four-day arts and activities festival popular with families from all over Charlotte. Matthews' farmers' market is the oldest in the area. Best of all, despite the popularity of Matthews as a place to live, it still maintains a classic small-town feel.
11) Myers Park
Known as being one of Charlotte's more posh and elegant neighborhoods, Myers Park still maintains a somewhat laid-back atmosphere for those looking for a quiet, pleasant place to live. Many residents enjoy peaceful strolls through shady, tree-lined boulevards, excellent local dining, and upscale shopping. The timeless elegance and class of Myers Park make it the jewel in Charlotte's crown and a highly coveted neighborhood to live in.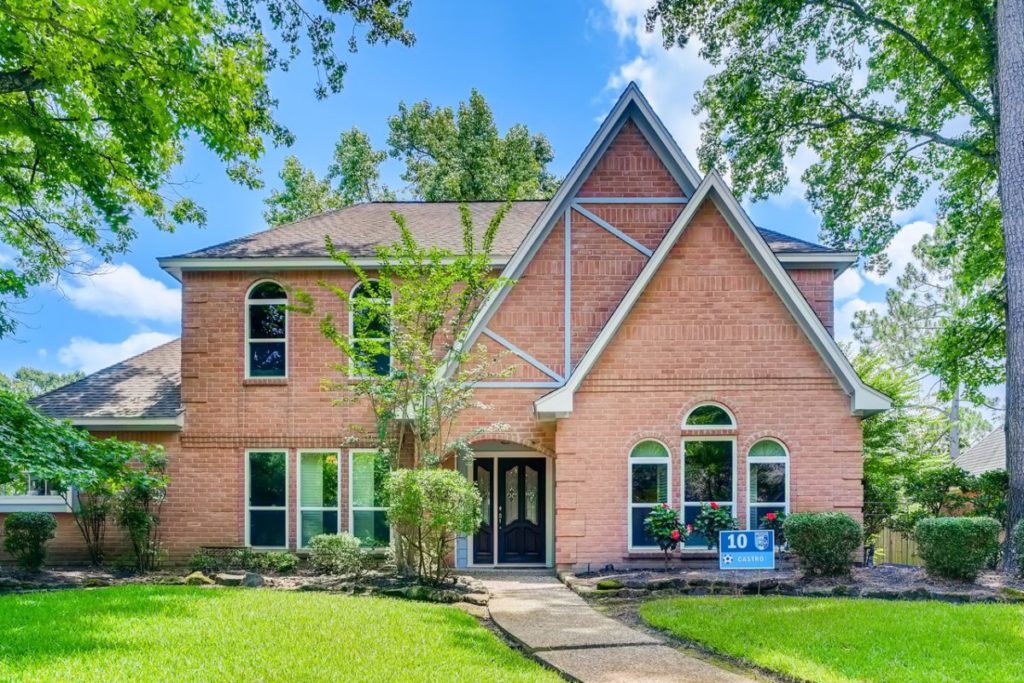 12) North Davidson
Considered one of Charlotte's top art districts, North Davidson features quirky boutiques, galleries, and lively bars. Its rich history is still visible all around. As North Davidson was once a textile mill town, what was once abandoned warehouses and mills have since been transformed into galleries, studios, specialty shops, and music venues. So it's no surprise that North Davidson has become a popular choice for young professionals and those with solid creative spirits.
13) Plaza Midwood
Are you looking for active nightlife in a thriving artistic community? Along with its Central Avenue thoroughfare, Plaza Midwood features an impressive choice of galleries, cafes, music venues, and popular bars. In addition, locals have their choice of signature barbecue joints and innovative gastropubs. Plaza Midwood offers a visibly striking and diverse community to residents who enjoy living in the middle of the action but can also appreciate the region's rich history.
14) Prosperity Church Road
Many are discovering Prosperity Church Road as the place to be with its diverse and growing community for families and young professionals. Within easy reach of UNC Charlotte, Property Church Road offers plenty of shopping, parks, and playgrounds for residents to enjoy. The area itself also features numerous activities throughout the year, including outdoor concerts, festivals, and big-name acts. There's always something going on in this lively community.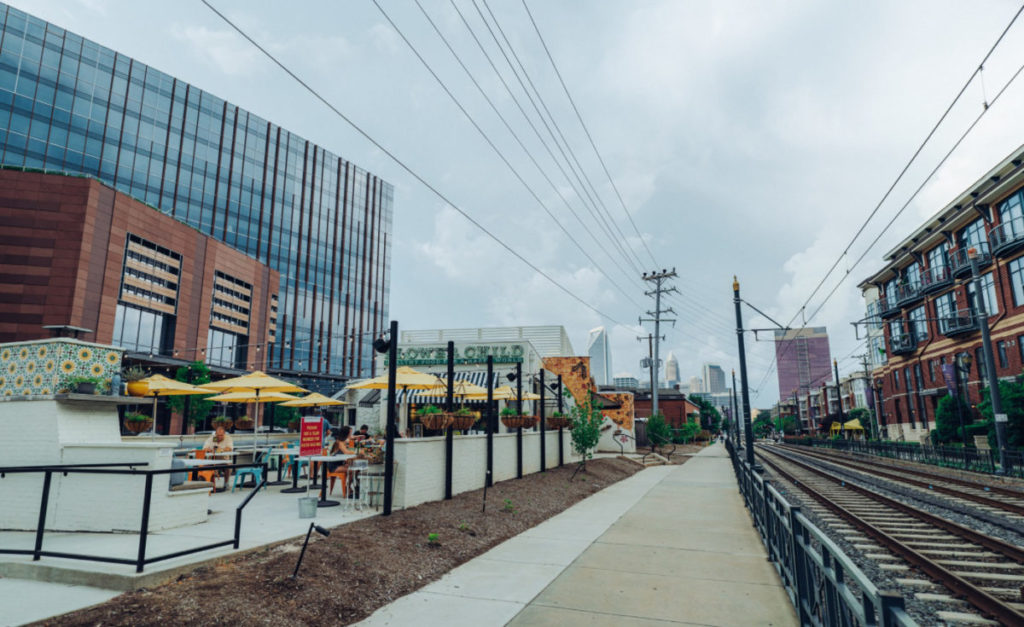 15) South End
Located just south of Uptown, the historic South End is one of Charlotte's most popular neighborhoods. Known for its revitalized trend-setting nightlife, community, and retail, there is always something to do. You'll find public art installations alongside boutique shops, luxury bars, and exquisite dining. South End boasts some of Charlotte's most significant thoroughfares, and with its many top-quality apartment complexes, it makes it a perfect walking neighborhood to live in.
16) SouthPark
Only six miles from Uptown, SouthPark is considered one of the safest areas in Charlotte. SouthPark boasts some of the best schools, shopping areas, and lowest crime rates around. This makes it an ideal place for families to settle down, as well as for professionals looking to enjoy elegant living. There is plenty of quality shopping in the area and the noted Quail Hollow Golf Course for healthy recreation. Whether the goal is living in quiet, safe neighborhoods or experiencing luxury living, SouthPark makes an excellent place to call home.
17) Steele Creek
Located in the southwest corner of Charlotte, Steele Creek is a neighborhood experiencing impressive growth. It's becoming home to several luxury apartment communities with all their welcoming amenities, and the local business district is experiencing an exciting revitalization. This is an excellent neighborhood for someone looking to get in on the ground floor of a soon-to-be destination neighborhood. Hundreds of apartments are opening up, along with a wealth of mixed-use development space ripe for many business opportunities.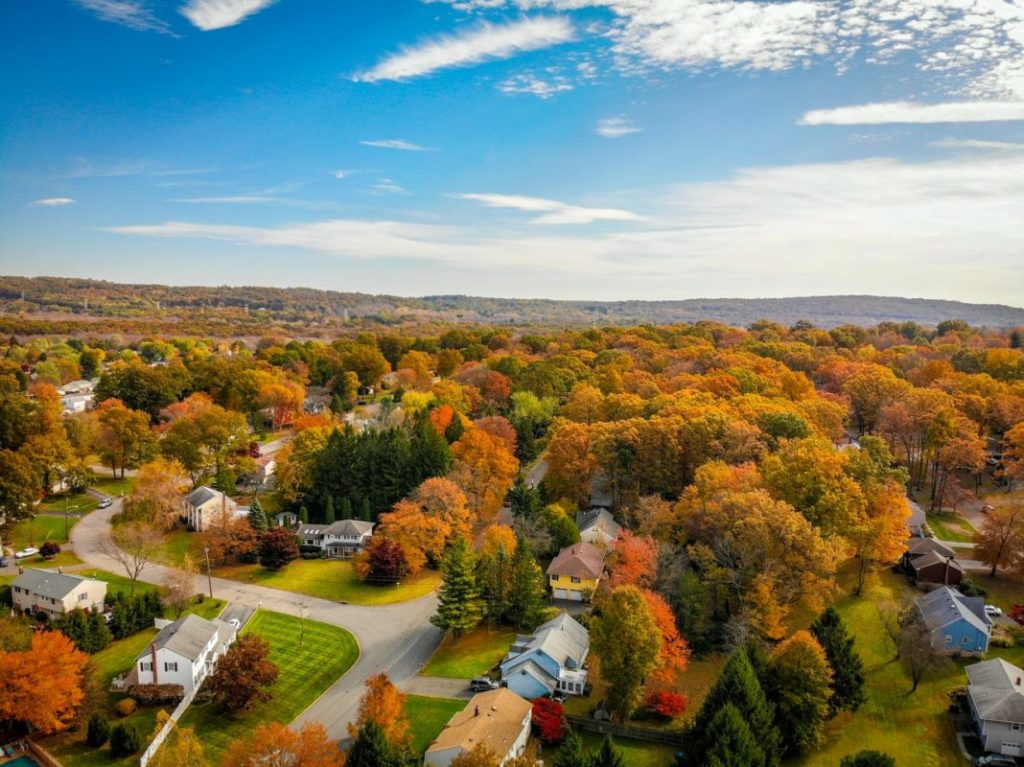 18) University City North
Located just within the Charlotte city limits, University City North is home to University Research Park, the University of North Carolina at Charlotte, and several Fortune 500 company offices. University City North is popular with students, academics, researchers, and young professionals with its intersection of education and business. Rated as one of the best job markets in Charlotte, it's a popular place for people to establish long-term roots. Locals don't have to feel out of the loop as the LYNX Blue Line conveniently connects residents to Uptown Charlotte.
19) Uptown
This is the heart of Charlotte. Uptown has everything one could expect of urban living with skyscrapers, businesses, restaurants, and endless entertainment options. Uptown boasts many of the features one would expect to see in any world-class city. Uptown's business district includes some of Charlotte's busiest workplaces, making it convenient for those who prefer to walk or bike to work. There are also plenty of great dining and shopping opportunities within easy walking distance. Uptown is also known for its vibrant nightlife, big-name entertainment, and diverse and cultured communities.
*  *  *
One of the most incredible things about living in Charlotte is that there is truly something for everyone. Whether you're looking for quiet suburban living or the hustle and bustle of city life, there is a neighborhood for you in Charlotte.
If you need help finding a new home in the Queen City, be sure to connect with our on our real estate agents!