Best 7 Projects to Outsource
It's been one heck of a summer, hasn't it?
The good news is that with the arrival of fall, the weather outdoors makes taking care of home maintenance—both indoors and outdoors—more manageable. Now is the time to get a handle on home repairs before the snow and ice arrive.
However, it's essential to remember that not all home maintenance or repair jobs should be DIY. Some jobs are better when in the hands of professionals with the right experience and the right tools. Even simple tasks can be better when taken care of by a professional. That way, the work, and parts are guaranteed, and you can be more confident that the job was done correctly the first time around.
Here are seven fall home improvement and repair projects you should consider hiring a professional for before winter arrives.
1) Repair Walkways and Driveways
It would be great if walkways and driveways never needed fixing. Unfortunately, the unfortunate truth is that everyday wear and changing weather conditions can make concrete and asphalt crack, break, or otherwise appear uneven. And as many homeowners already know, once pavements begin to fail, they keep breaking—especially when winter arrives, and ice gets into those cracks, causing further breaks.
If your driveway and walkway are showing excessive damage, get a professional involved to give you a nice, neat, more even path to your home.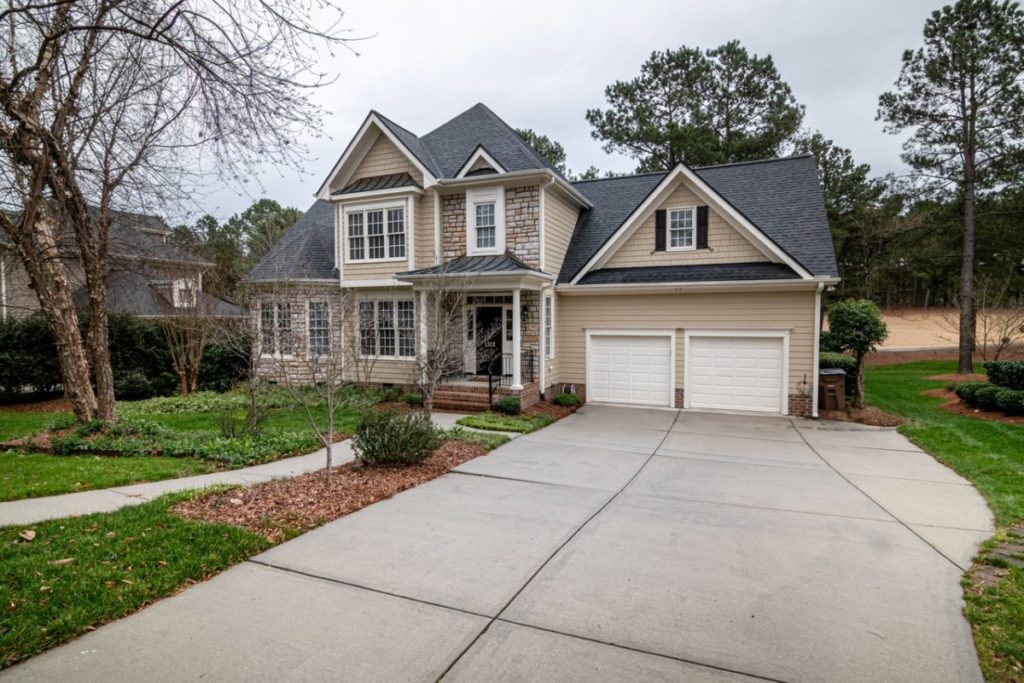 2) Maintain Your Patio or Deck
No matter what your patio or deck is made of, you'll need to keep on top of their maintenance as required.
Taking care of your deck or patio could mean power washing, resanding, restaining, resanding, weatherproofing, or any combination thereof. If you didn't get this work done during spring, you should certainly get it done before winter sets in. Then, your deck or patio will be better prepared for the oncoming cold weather and be ready to greet you once spring arrives.
3) Service Your HVAC System
Find out now if there will be any problems with your heating system before it's too late. Turn your heat on to see how well it works. Does it seem to be reaching all the areas it should? Are you getting any burning or excessively dusty smells?
Winter is a high-demand time for HVAC professionals. However, you can beat the rush by checking your systems in the fall while things are still relatively quiet.
4) Check Doors and Windows
With cooler weather on the horizon, now is an excellent time to ensure your doors and windows are adequately sealed against unwanted drafts. Doing so can significantly help keep your heating bills under control.
New seals often do the trick, but doors or windows that have been around for decades without much maintenance might need complete replacement. Window designs, in particular, have advanced significantly to improve insulation, make for easier cleaning, and break less easily.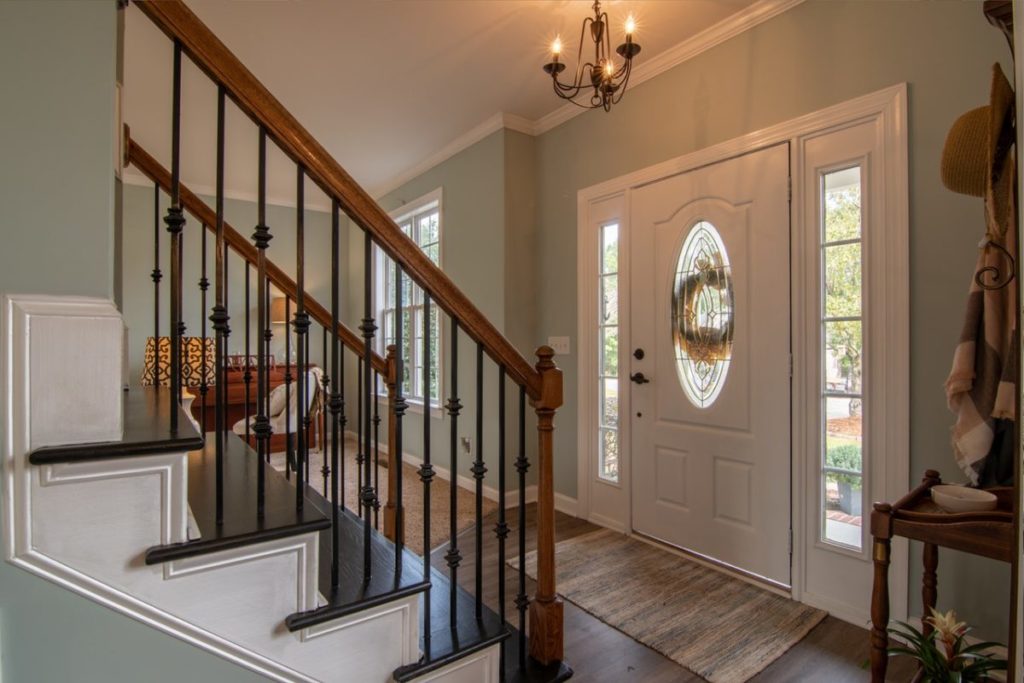 5) Exterior and Interior Painting
The best times to paint a home—particularly the outside—is during spring or fall. Summer is too hot. Winter is too cold. If your home could use some touching up or a whole new paint job, get that scheduled as soon as possible so you can take advantage of the weather while it lasts.
And while you have more flexibility when choosing a time to paint the inside of your home, you may find painting it when you can keep the windows comfortably open is preferable to a time of year when you're more likely to want them closed.
Fall is the perfect time to give your kitchen or bathroom an excellent refreshing paint job.
6) Clean the Gutters
It's easy to forget about looking after your gutters. Out of sight, out of mind, right?
At least until a gutter gets clogged and rainwater collects on your roof for long enough and begins to drip in. Or if winter arrives and the runoff following a heavy snowfall has no place to go and nothing to do but freeze. That can lead to some costly roof problems.
While it's possible to clean your gutters yourself, you're better off getting a professional. They have the right tools and the right experience. On top of that, they can identify any potential problems so you can fix a small problem before it becomes a big one.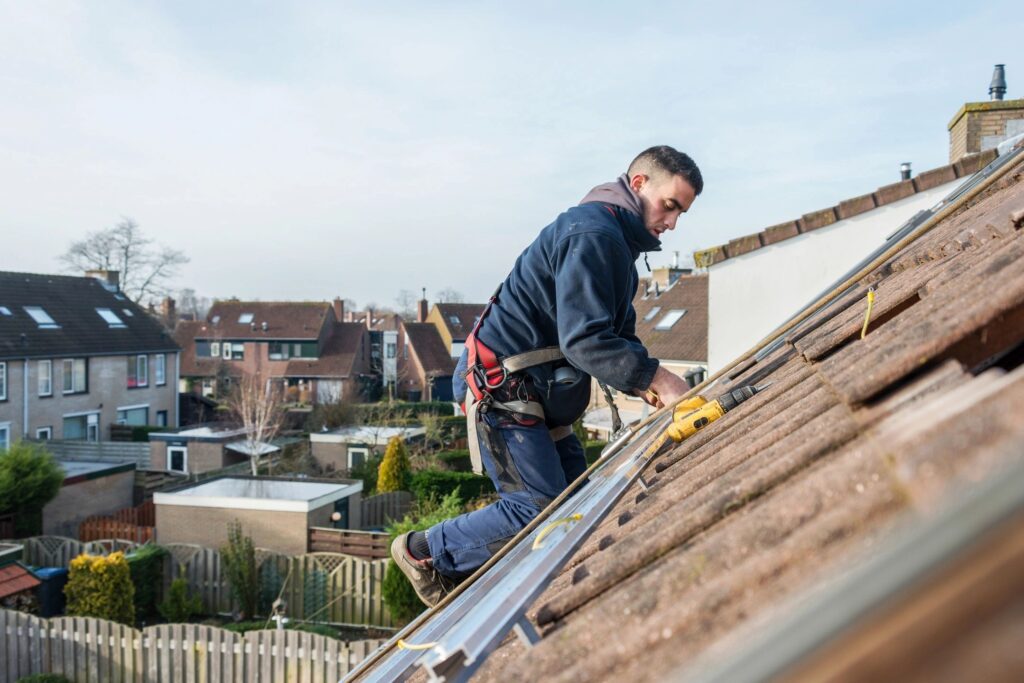 7) Inspect and Repair Your Roof
The roof is one of the most critical parts of a home. It keeps the weather out and the warmth in. It also keeps your home safe from unwanted pests and local wildlife.
An unhealthy roof exposes you to all of this and more, including water damage and mold.
Many roofers these days can conduct a comprehensive inspection using drone technology. They can locate weak spots in your roof or areas that would benefit from some early maintenance. Get your roof checked before the snow and ice of winter arrive. If any issues arise, have those handled as soon as possible.
Maintenance and repair are much cheaper than total roof replacement.
Calling In the Professionals
Homes need proper care and maintenance—often all year round. But when it comes to preparing for the winter months, you want to get as much in as you can during the fall before it's too late.
As handy around the house as you may be, calling in professionals to handle necessary home maintenance and repair tasks will end up saving you time and hassle, result in guaranteed work, and allow you to feel secure in a job done right.
If you have any questions, feel free to contact the professional team at Henderson Properties. We would love to help you keep your home happy and healthy.