Property Management Company Duties
If you own rental properties, you know the stress that comes with managing all of the details of those properties. From middle-of-the-night phone calls to collecting rent each month, there's so much that goes into managing rental properties. A property management team can help minimize that hassle so you can enjoy your properties to the fullest, without the stress. If you have never used a property management company before, you may wonder what is included with your service.
Here's a look at what you can expect when partnering with Henderson Properties to maintain your Charlotte area rental units and homes.
Property Management Services from Henderson Properties
When you partner with Henderson Properties for Property Management Services, you have a team ready to help you with every aspect of your investment property. From collecting rent to dealing with owner needs, we have knowledgeable and trained professionals ready to assist. Here's what you can expect when you work with our team:
Leasing Services
Your properties are only profitable if they have tenants, so we have an aggressive marketing team ready to come alongside and help you find qualified tenants. We screen tenants and handle every aspect of the lease contract, so you can be confident in the people who rent your spaces. We are knowledgeable about what makes a quality tenant, and we will put that knowledge to work to help find you some.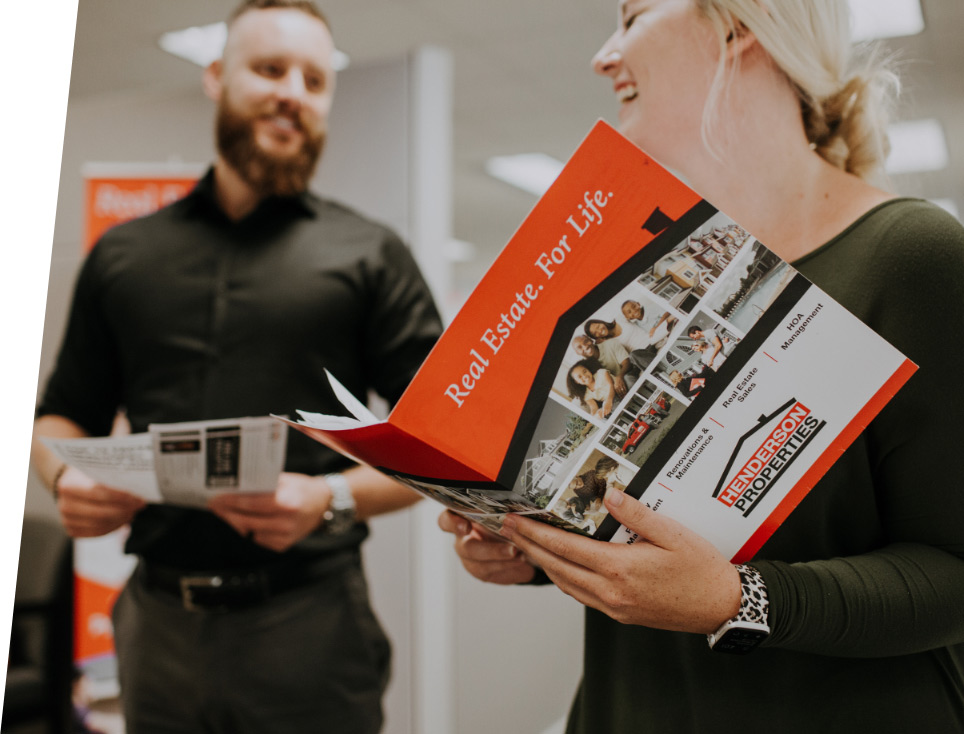 Management Services
From collecting monthly rent to managing property inspections when your tenants move out, we are ready to handle all of the intricacies of your rentals month to month. We'll even prepare monthly statements to help with your bookkeeping. As a result, you can be confident that your properties will be well-managed, and your bookwork will be organized and ready when you partner with our team.
Maintenance Services
Keeping your properties well-maintained will help you keep your tenants happy, but maintenance takes quite a bit of time and effort. Henderson Properties responds promptly to owner and tenant requests for maintenance, much of which we handle in-house. We pride ourselves on quality workmanship for the repairs we perform, and we will gladly coordinate contractors when you need outside help. You don't have to think about maintenance when Henderson Properties is on the job.
How Much Does Property Management Cost?
The cost of property management services is individualized to each owner. At Henderson Properties, we have many services you can pick and choose from. Typically, your costs will be a fee based on the monthly rental value of your property plus the management expenses for that month.
The best way to budget for property management is to reach out to Henderson Properties for a free quote. We will look at your properties, your management needs, and your goals and determine the right level of service for your needs.

What Are the Duties of a Rental Manager?
Henderson Properties wants to help you find success with your rental properties. A property manager takes several duties off of your shoulders, so you can focus on enjoying the financial benefits of your property. Some of these responsibilities include:
Setting the rent price based on local market trends. The goal is to be competitive and profitable, and a property manager's knowledge of the local market can do both.
Preparing vacant units for new tenants. This includes upgrades and maintenance that are needed between occupants.
Finding new tenants. Marketing is a prominent part of what our team does to help your properties stay profitable.
Handle accounting and bookkeeping. This is a significant part of owning rental property, and our team is here to ensure that you have what you need to file your taxes and pay any necessary bills on time.
Managing tenants. With a good property manager, you don't have to deal with tenant complaints or concerns, collect rent, handle evictions. Instead, your property manager will take care of all of this on your behalf.
Handling maintenance. At Henderson Properties, many maintenance and repair tasks are taken care of in-house, but we can also enlist the help of trusted local contractors when needed.
Are you looking for help with rental properties in the greater Charlotte area? Our services, experience, and knowledge make Henderson Properties a logical choice. Reach out today to get a quote for your rental property management services from our experienced and friendly professionals.