Springtime Selling Tips
Spring has long been considered the best time to try and sell a home. After a long, tedious winter, many folks are itching to get out. The days are getting longer, and the weather is more pleasant—not too cold, and not too hot.
For buyers, springtime is the best time as it allows for enough time to process a mortgage, move, and get settled in for summer. For parents, this is ideal as it will enable everyone to get accustomed to the area before the next school season starts.
The more people out and about looking at your home, the greater your chances of making a sale, and the higher the likelihood that competing bids will lead to a better sale price.
But even with an active real estate season, it's still important to do your part to make your home as attractive as possible to potential homebuyers.
Here are six excellent ways to get a leg up on the competition.
1) Spruce Up the Exterior
First impressions mean a lot, and most often, a potential buyer's first impression will be the outside of the home. If you ever needed a reason to spruce up your home's exterior, now is the time. Touch up any chipped or uneven paint: repair broken shutters and bent gutters. Fix any cracks in the walkway.
And don't forget the lawn. A nicely manicured lawn tells buyers that you pay attention to detail. Make sure to get at the driveway and sidewalk edges and neatly trim any bushes and shrubs. If you have brown leaves leftover from fall, it's high time to rake them up.
Take a look to see if tree branches or bushes are blocking light from coming into windows and consider cutting those back as well. Ideally, you want to let plenty of sunlight in when showing your home.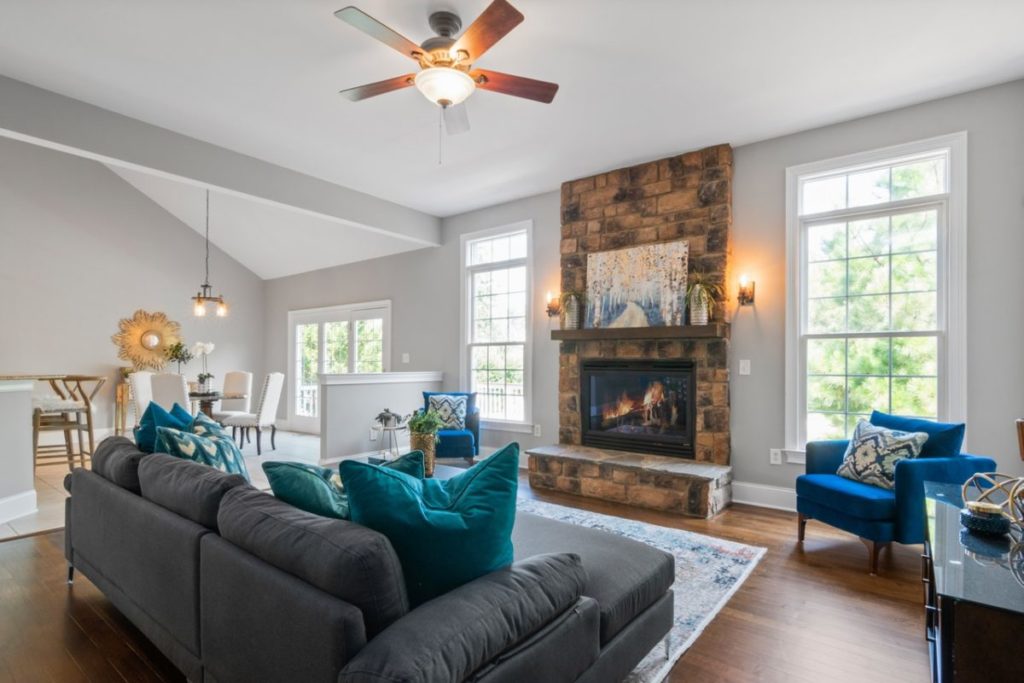 2) Make the Most of the Interior
The next impression you'll give possible homebuyers is going to be the interior. Make sure interior paint and wallpaper are free of inconsistencies or damage. Hardwood floors should be clean and polished. Should you have carpeting, it will be worth your while to have them thoroughly cleaned.
Interestingly, it can be the more minor things that make the most difference. How do the curtains and drapes look? Either have them cleaned and freshly pressed or replaced with an entirely new set. While you're at the windows, make sure those are spotless. (And while we're on the subject of glass, do the same with any mirrors in your home.)
Take time to arrange things like throw pillows and small rugs in an aesthetically pleasing fashion. You might even look into replacing your current arrangement with new, fresher pieces.
Choose spring colors to lighten up the room.
Potential homebuyers may not realize it, but that open, welcoming feeling they experience while looking at your home is often because of these small details.
3) Bring In Some Flowers
"Say it with flowers," as the old ad slogan goes.
Staging your home with flowers is a good strategy. After a long, gray winter, people respond well to color. Some realtors recommend placing yellow tulips or daffodils near your home entrance as the color yellow has been known to boost buying urges and nurture pleasant feelings of contentment.
If you're concerned about triggering allergies, you can also consider freshly cut lilac branches or peonies. Their scent is pleasing and preferable to anything artificial you might be tempted to use.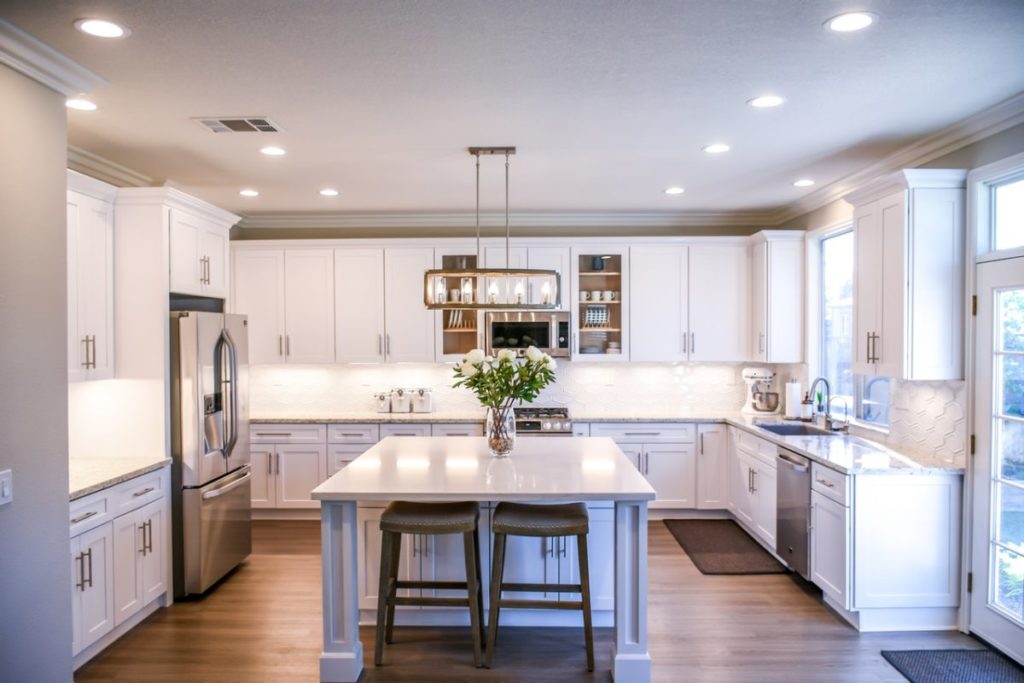 4) Have a Mat and Umbrella Stand Ready
It might seem like a small courtesy, but springtime is no stranger to rain. You'll very likely be hosting potential buyers coming in wet. Having a place to wipe their feet and store a dripping umbrella shows consideration and keeps them from tracking as much wet into your carefully staged home.
5) Offer Light Refreshment
When you're showing your home, you're essentially playing host. A good host will have something light to snack on along with something to drink. You don't need to get too complicated. Chilled bottled water is always a good choice. If you're showing your home early in the morning and there is still a chill in the air, you could even set up some coffee and tea options.
For food items, non-sticky pastries, small sandwiches, and cookies are good options. Have small paper plates and napkins on hand, as well as a neat wastebasket near your snacks table.

6) Print Up a Quality Flyer
While many look for homes online and bookmark particular possibilities, those who come out to your home to view it should walk away with something physical in their hands.
An informational flyer, in full color, will keep your home in the potential buyers' minds as they consider their options. You can include pictures of the outside of your home during different seasons.
A well-designed flyer should list the benefits of buying your home, such as nearby schools, amenities, attractions, and so forth. If possible, include information on different financing options. This way, buyers can make an easier decision about how they can afford to purchase your home.
Don't skimp on the production values. Use high-resolution color photos printed on sturdy, glossy paper. These qualities make a better impression than a cheap photocopy.
A Little Preparation Goes a Long Way

With spring arriving, you should consider prepping right away. Between getting listed, arranging viewings, and closing, it can take two or three months to sell a home at the price you want.

Anyone can sell a home, but not everyone can get the price they want. If you take some simple steps in advance, you can position yourself to get the best price possible.

Then everyone walks away happy.

Need help selling your home? Contact our team of experienced Charlotte real estate agents, and get your property sold quickly!