Henderson Properties has moved their corporate office to a new, bigger office in Charlotte. A recent grand opening celebration introduced the community to the new facility and the Henderson Properties team.
Henderson Properties, a comprehensive real estate and property management firm in Charlotte, has officially celebrated the opening of its new main corporate office with a grand opening celebration event. Located at 3030 Latrobe Drive in Charlotte, the new property is much larger than their older office. The grand opening to celebrate the new location was held on June 28.
At the grand opening celebration, local vendors and over 200 attendees got a peek at the facility while getting to meet and interact with the Henderson Properties team. Several local vendors came to celebrate the opening as well, including Fuel Pizza, King of Pops, Olde Mecklenburg Brewery and The Tin Kitchen. Attendees were able to sample food from these vendors while also celebrating the grand opening.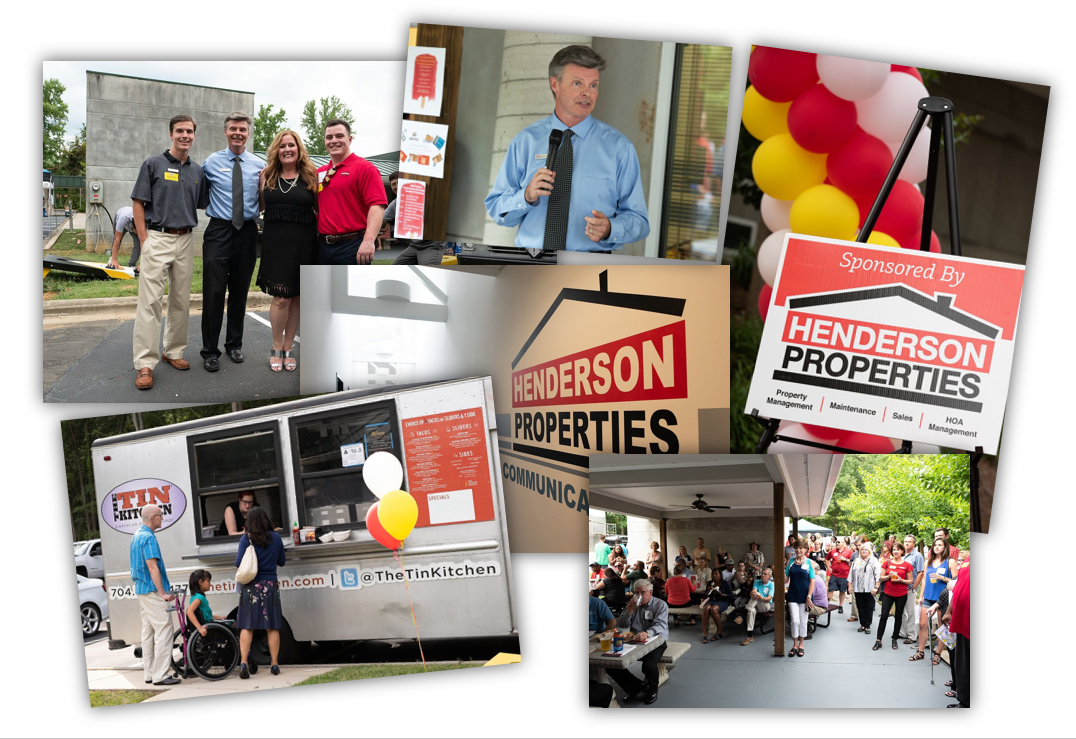 The new corporate office combines the former corporate office as well as the operation of the 5110 Park Road location into one facility, helping better coordinate services for Henderson Properties and their clients.
"We are excited to see the continued growth and development of our company. From this new facility, we will be better able to meet the needs of our real estate clients and investment property owners. Our goal is to continue to deliver the top-quality customer service that our clients have come to expect from Henderson Properties, but from a bigger, more centralized location."
This is not the first celebration that Henderson Properties held in June, either. On June 7th, co-founder Shelly Henderson's book Starting from Scratch launched on Amazon. The book outlines her path to success as a female real estate entrepreneur. At a book signing, Henderson Properties announced a $1,900 donation to the Juvenile Diabetes Research Foundation, a 501 organization that funds research into Type 1 diabetes.
Connect with us on Facebook to view more photos of the event!