"I love that the kitchen had laminate!" – Can you imagine saying that after walking out of an Open House? Neither can any other prospective home owner in 2016. The odds of that rare couple chomping at the bit to do a complete home renovation walking through your front door are, unfortunately, against you. But there's good news! There are a handful upgrades you can do in your home that will appeal to the masses without leaving any holes in your pockets.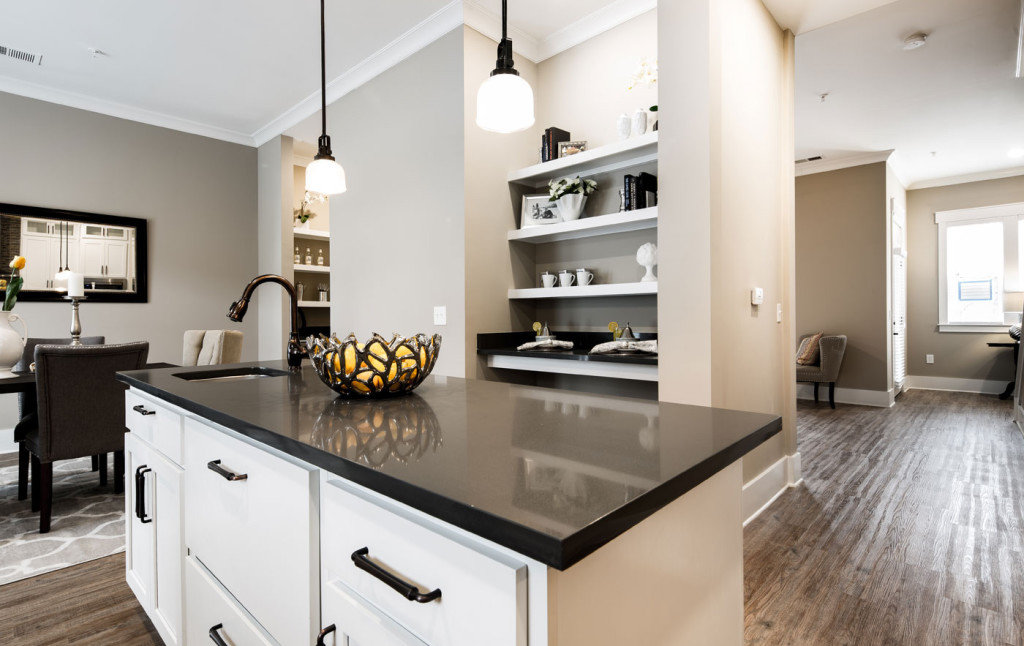 Kitchen Upgrades
Often referred to as the heart of the home, kitchens are notorious for closing deals. It's easy to see how homeowners take the plunge into a complete overhaul in outdated Kitchens, but you don't need to. Simply start with your appliances. Swapping out basic white or black for stainless steel can make a huge impression. We recommended scoping out your local outlet store or Craigslist. Next, trade your outdated countertops in for granite with a crisp beveled edge. Don't panic – Baltic Brown, Napoli, or St. Cecilia are a few granite options that won't break your bank.
Believe it or not, Cabinetry changes are another inexpensive way to spruce up your kitchen. Refinishing, repainting, and updating hardware are all pretty easy DIY projects. With some conscious consuming, you should be able to get your cabinetry facelift accomplished with less than $100.
Modern Bathroom
Ditch the old, pastel tile and lay down something more modern, like subway tile. If possible, remove old plastic tub surrounds with ceramic in neutral hues. Also, look for faucets that need to updated and change them out accordingly. Something as simple as hanging luxurious towels can make a space more inviting.
Refresh Flooring
Have hardwood? Consider refinishing. Or, if you have carpet, check to see if there is hardwood hiding underneath. If neither of those are options, you can look into getting the real deal or high-quality laminate options.
Fresh Coat of Paint
The easiest and cheapest way to refresh any space, is paint. Stick to white and neutrals. White is perfect for brightening up a room and earth tones are usually the least offensive of the color schemes. Plus, both options are the easiest to prime and paint over.
Curb Appeal
Let's face it; we're all guilty of judging a book by its cover from time to time. It's human nature. Don't let a poor looking exterior prevent potential buyers from checking out the inside of your home. A freshly mowed lawn, clear walk ways, and tidy landscaping go a long way. It also wouldn't hurt to give your mailbox and shutters a fresh coat of paint. Perhaps even add an area with some outdoor seating and lighting. This is your opportunity to arrange love at first sight.
Home Staging
Personal touches, children's artwork, family photos, and any other clutter needs to go. You want your buyer to be able to imagine themselves living in your home, and that's hard to do when you run into a family portrait around every corner. Arranging furniture so that space is maximized and everything flows makes your home inviting and functional.
Need help selling your home? Contact one of our experienced real estate agents today!