As a landlord, your primary goal is to make your investments profitable. Getting a high return on makes the stresses and frustrations of owning rental property. Here are some tips to help you improve your return on investment for your rental properties.
1. Keep Accurate Books
You need accurate financial statements if you're going to know how profitable your investments are. Strong records keeping can help you get a better loan, giving you more cash flow in the short term, and can also show that you are a good risk if you are looking to purchase more property. Using a property rental company that helps with bookkeeping is a good idea.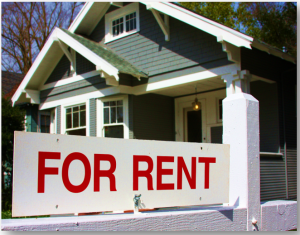 2. Invest in the Property
You have to spend money to make money, right? This is definitely true for rental property. The better a property is maintained, the better tenant it will draw, and the lower your chances of vacancy or turnover will be. Respond quickly to maintenance needs, and do what you can to anticipate maintenance problems before they arise.
3. Decrease Vacancy
Vacancies will happen from time to time, but do all you can to reduce them an keep the vacant time to a minimum. The minute you learn that your tenant is planning to move, post the ad for your available property. You can have someone in the home almost as soon as the prior tenant has moved out if you plan this right. Also, decrease the risk of vacancy by taking good care of your tenants. Remember, every month your property is vacation costs you 8.3 percent of your potential annual revenue for that property.
4. Charge Your State Late Fee
It's easy to overlook late rent payment when you have good tenants, and no one enjoys collections, but it's part of the job. If the tenant has signed a lease that outlines late fees, charge them when applicable. It is your right, and will encourage your tenants to pay on time.
5. Swap Out Carpet
Carpet has to be replaced every few years, and many tenants don't like it. Swapping out carpet for durable tile, hardwood or laminate flooring will make your home more appealing and improve your ROI on the long run.
Investment properties should be profitable. With these tips, you can improve the return on your investment as you seek to make the most benefit out of being a landlord.