Are you planning on putting your house up for sale this spring? If so, it is important to get a good idea of what your home is currently worth. If you are using a realtor, he or she will most likely offer a professional opinion on your property value. However, it is still helpful for you to do a little digging yourself to have a true understanding of the real estate market in your particular area.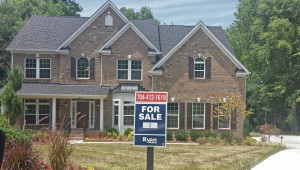 1. Check out the comps.
One of the first steps to take when trying to determine the value of a property is to take a look at what other houses in the area have recently sold for. This will give you a rough idea on the price range your house should fall in as well. Obviously, there are specific factors of each home that can impact the value, but this will at least show you the going rate of houses around you.
2. Figure out what makes your home special.
Did you recently renovate the kitchen or install energy-efficient windows? Did you remove all of the dated flooring and install hardwood floors throughout the house? Do you have a larger backyard than other houses in your neighborhood? Any detail like these can help make your house worth more than your neighbor's. If these updates do not increase the actual value of your home, they will at least make it easier for you to sell your property quicker.
3. Establish your goals for selling your house.
If you already have an offer accepted on a new home or are moving to a new area, you may need to sell your house very quickly. If this is the case, you need to price it to sell. Pricing your house on the lower end will help bring in offers from buyers who are looking to score a deal. If you are in no rush to leave, then it may make more sense to price your home a little higher. It may take longer to get it under contract, but you can come out of the deal with some extra money in your pocket. After all, the true value of your home is what someone else is willing to pay for it.