The sun is out. The flowers are blooming. The kids are out of school. Spring is a glorious season, and pretty much everything seems to look a little bit prettier during this time of year, especially houses. In fact, spring tends to be the biggest season in real estate.

If you have been toying with the idea of purchasing a new home, you are probably thinking – should I go ahead and pull the trigger? If spring is a hot time for the real estate market, is it also the best time for me to buy a home?

The answer requires more than just a simple yes or no. Let's look at some of the factors you should consider before purchasing a home this spring.
House hunting is easy and fun in the spring. When it's cold or rainy outside, the last thing you probably want to do is drive around and walk through other people's houses. However, the house hunting process is much more enjoyable in the sunshine. Plus, nearly every house will look its best when the sunlight is streaming through all of the windows.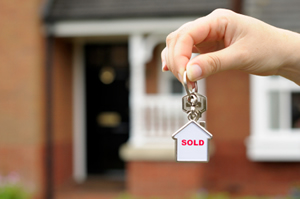 Lots of others are house hunting too, so you may have to move quickly. Since there are more potential homebuyers out there during the spring season, you may end up facing more competition once you find a house that you love. This also means that you may have to move quickly in making an offer. Just make sure you do not rush through things and make a purchase that you will regret.
There are more houses for sale in the spring. As school is ending and schedules are starting to slow down, spring is the perfect time for individuals and families to put their houses up for sale. This means that there is typically more inventory available when you are house hunting in the spring. More options mean that you have a better chance of finding your dream home.
You may not have much negotiating room when it comes to price. With so many potential buyers out there, sellers are less willing to negotiate on price in the spring. If you do not want to pay the full asking price, there is a good chance that someone in the near future will. You could even find yourself in a bidding war.
While there is no right or wrong answer, it is important to weigh all of the pros and cons in your situation to determine if spring is the time for you to buy a home.
Henderson Properties is committed to providing real estate services that positively impact the quality of people's lives.