When you own rental property, a property management firm can take much of the stress out of the process. Yet if you have never worked with one before, you may find yourself wondering how to make the best use of this relationship. Here are some tips to make the most out of your relationship with your property management team.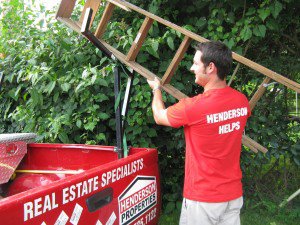 1. Choose Based on Service, Not Price
While price is important, as you need to ensure your rental homes stay profitable, you don't want to choose a company based on price alone. Look at the services offered and make sure you are getting a good amount of service for the money you are spending.
2. Learn How Maintenance Is Handled
Most property management companies will handle maintenance on behalf of their clients. However, the way they handle maintenance will vary. Some will handle it in-house, while others will get quotes from maintenance professionals and let owners make the decision. Understanding maintenance will ensure you do not misunderstand what will happen when maintenance is needed.
3. Maximize Tenant Screening Services
One of the ways property management firms help property owners is through tenant screening. Maximize this service to ensure you are getting the best possible tenants for your properties. Remember, a poorly screened tenant is almost as costly as having no tenant at all. It's better to leave the property vacant for a few months than to have the wrong tenant in the home.
4. Get Reports and Use Them Well
Your property management team should provide regular reports about your properties and how they are functioning. To make the most out of your relationship with your property manager, make sure you get these reports, read them and use the information they include to make informed decisions about your property. From accounting to maintenance, your property management team should keep you well informed about what is happening with your properties.
At Henderson Properties, we provide a comprehensive list of property and real estate services, including property management. If you want to learn more about how to maximize your relationship with a skilled property manager, give Henderson Properties a call to discuss our services.