At Henderson Properties, our goal is for our clients to understand every aspect of the real estate process, so they can buy their homes without hassle or undue stress. One aspect of buying a home that is easy to forget about is homeowner's insurance. Here is some information that will help you find the right policy to protect your newest investment.
1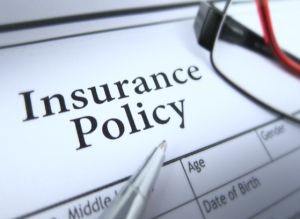 . Replacement Cost Outweighs Actual Value
Homeowner's policies may offer coverage for replacement costs or actual value. Replacement cost will pay the amount that it will take to replace a damaged item or rebuild your home, and this is the superior option. With replacement cost, if your home burns down, you will get enough money to replace all of your furniture with new furniture, even if the furniture inside was 25 years old. With actual value, you would get the fair market value for your 25-year-old couch, which would not go far towards replacing it.
For the home itself, replacement cost is not going to be the same as the market value. When shopping for coverage, make sure the replacement cost is actually higher than the market value, because it will cost more to rebuild the home than you might think. You need to ensure you have adequate coverage if the unthinkable happens.
2. Take Inflation into Account
When it comes to assessing the replacement cost of your house and its contents, be sure the policy leaves some wiggle room for inflation. If you have a serious issue 10 years from now, the cost of building materials and labor to fix the problem or rebuild is going to be higher than it is today.
3. Seek Coverage for Property Protection
If your home is damaged and your personal belongings are left accessible to vandals or theft, you are going to need property protection or the ability to put your belongings into storage temporarily. See if your policy can have a clause that allows for this type of personal property protection, so you are not left to foot the bill.
4. Extra Coverage for Custom Features
If your home is older or has a unique, custom feature, you may not be able to replace it completely. Make sure your coverage limits take this into account.
Homeowner's insurance is not a one-size-fits-all product. Be sure you work with a quality insurance agent to get the right product, and talk to the team at Henderson Properties for more advice about choosing a homeowner's insurance policy.