The Henderson Properties mission statement includes "Providing Support and availability to meet customer and employee expectations." With that, we are recruiting top talent and adding positions to meet the growing needs of our clients. Here are new managers and new associations their divisions will support.
New Managers
Brenda Meetze, Rental Division Manager
B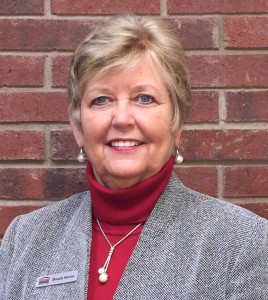 renda Meetze leads the team of Rental Property Managers, Leasing Consultants, Tenant Services Specialists, and an investment consultant with fulfilling rental property management services for investors and tenants. With 28 years of experience in all aspects of property management, including multifamily and commercial, Brenda holds a NC Real Estate License/ Brokers License and designations for Certified Apartment Manager and Certified Apartment Property Supervisor. Brenda is a Past President of the Charlotte Apartment Association, and served on the Board of Directors for Triad Apartment Association and Apartment Association of North Carolina. Brenda was also a CAM and NALP Instructor for the Charlotte, Greenville, and Triad Apartment Associations and received numerous honors, such as Inductee in to the Education Hall of Fame for Charlotte Apartment Association.
Before joining Henderson Properties, Brenda worked for Ducker and Falk as Regional Property Manager and with Riverstone Residential Group for 13 years, rising in the ranks to Vice President Education East/Central. For 15 years prior, Brenda worked for Paragon Group/ Camden Residential as Vice President- Mid-Atlantic Region.
Erin Yarbro, CMCA, AMS, PCAM, Community Association Manage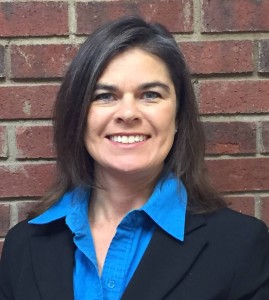 Erin Yarbro manages the South Carolina portfolio of communities from our Fort Mill, SC office. Erin is credentialed as an Association Manager Specialist (AMS), Certified Manager of Community Associations (CMCA), and Professional Community Association Manager (PCAM).
Before moving to Charlotte, NC in 2015, Erin was the Business Manager for The Floyd Law Firm in Surfside Beach, SC, where she provided association management consultation for the community association attorney, managed contractors and vendors, handled accounting and marketing, compiled weekly financial reports, and assisted legal clients with problem solving. Erin also owned and operated Inlet Management of SC, LLC, a community association management firm in Murrells Inlet, SC, where she handled all aspects of business operations. Prior to owning the business, Erin was Office Manager/Assistant Community Manager for Blue Coast Property Management, Inc. in Surfside Beach, SC. Erin also holds a Paralegal Associates degree and Bachelors of Criminal Justice from Charleston Southern University.
Tom Borloglou, Community Association Manager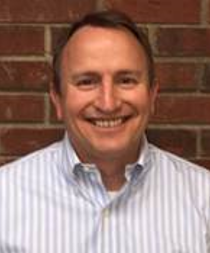 Tom Borloglou's experience includes determining annual budgets in excess of 1 million dollars, establishing productivity standards and consistently measuring team efforts, developing new processes and procedures, and working with internal/external auditors to ensure legal compliance. Tom served as Board President for Litchfield Village Homeowner Association for four years, and he also assisted the licensed real estate appraiser at Sorrells Property Appraisals in Charlotte with creating reports, researching property and tax information, taking photos, and reviewing comparable properties.
Tom founded Borlo Consulting for advising small businesses and non-profit key leaders on improving operational efficiency, reducing costs, and developing business infrastructure. Tom has helped non-profit organizations develop by-laws, operations manuals, and policies and procedures. For 12 years, Tom managed the Asia Pacific business unit as Senior Manager, Business Operations Group for Symantec Corporation in Springfield, Oregon. Tom was also Senior Supervisor for a Call Center Support where he managed staff and performance metrics.
New Associations
Henderson Properties is ringing in the New Year with nine new communities added since Oct. 1.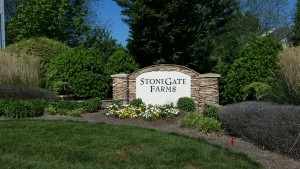 This includes the largest community in the Henderson Properties portfolio, some new developments, and formerly self-managed communities.
Bradfield Farms Homeowners Association selected Henderson Properties to manage its 967 single family homes, two pools, clubhouse, sport court, and playground for the next two years. The Board likes Henderson's innovative violation tracking system. Lyle Walter manages this community.
Stonegate Farms in Huntersville has 183 single family homes. They also like Henderson's violation tracking system that provides more transparency and allows photos to be sent with letters.
Henderson Properties will be managing some new developments.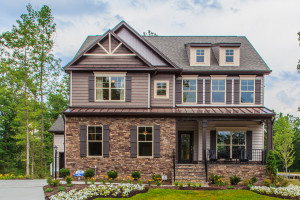 Edison Square Townhomes in Concord (Cabarrus County) will have 162 townhomes, a pool and clubhouse at build-out. Ryan Homes is the builder.
Robinson Oaks Master Association, a single family community in Gastonia (Gaston County), will have 192 homes built by Eastwood Homes. The community will have a pool, cabana, dog park, and soccer field. Henderson also manages Robinson Oaks Townhome Association.
Churchill Farms in Harrisburg (Cabarrus County) was awarded to Henderson Properties because of the successful management of other Meritage Homes communities. There will be 110 energy efficient single family homes.
As of January 1st, the following four communities will begin management with Henderson Properties.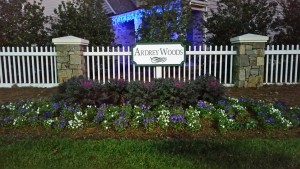 Glenmore Homeowners Association in Charlotte and Cypress Landing Community Association in Mooresville (Iredell County) are townhome communities who hired the experienced Henderson Properties team to manage their 71 and 133 townhomes, respectively.
Riverchase Homeowners Association and Ardrey Woods are both single family communities. Riverchase has 124 homes in Monroe (Union County) and Ardrey Woods is located in Charlotte near other Ardrey communities we manage. Ardrey Woods has 216 homes, a pool, clubhouse, and walking trail.
These communities selected Henderson Properties to support the Board of Directors in monitoring compliance to community covenants, billing and collecting assessments, and much more. Henderson Properties is experienced in managing all types and sizes of communities with varying levels of amenities. For more information, visit our Association Management page.