Buying a house is an emotional process. You want to find a house that you love just the way it is or one that you cannot wait to transform. You want to be smart with your money and start earning your own equity, but you are terrified to take on the amount of debt that comes with a mortgage loan. You make a decent living, but you are still concerned about how you are going to maintain your lifestyle once you have a mortgage payment to make each month.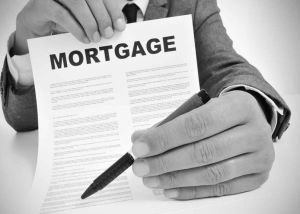 Unfortunately, lenders are not as concerned about your feelings or lifestyle. Even though lenders are now legally obligated to only approve mortgage loans that individuals can reasonably afford to repay over time, you still have to consider what is realistic for your specific situation.
Everyone has different priorities. Some individuals want to go ahead and purchase an expensive "forever home" that they can grow into over time, while others are more concerned with saving for retirement or paying off student loans. When you get approved for a certain amount by lenders, they are making a generalization. They are not taking into account that you are also putting money away each month for your children's college funds or that you enjoy traveling throughout the world.
It is up to you to establish a realistic budget when you are trying to purchase a home. Keep the following factors in mind:
How much income does your household bring in each month?
What are the costs of your basic living expenses? (food, clothing, activities, etc.)
How much do you want to save or invest each month?
Do you have any other loan payments?
How much do you have saved for a down payment?
Are you willing to make lifestyle sacrifices to spend more on a house?
Purchasing a home is a big decision, and it is definitely something that you do not want to rush into. By carefully considering all of the factors involved, being fully aware of your current financial situation and establishing what you are comfortable spending, the end result will be a home sweet home.
The team at Henderson Properties is committed to listening to the needs of our clients, so we can help you find a home that will fit within your budget and meet your requirements.