Are you an HOA Board Member looking for professional community management and guidance? Get a Free Consultation with one of our Experienced Managers!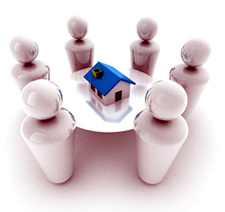 Managing a homeowner's association (HOA) or condominium association (COA) brings many tedious tasks and important considerations. In addition to keeping the community attractive and functional, the Association's Board of Directors must answer questions from residents; enforce rules of the community, collect HOA assessments and work with outside vendors for audits, maintenance and more. When the Association's Board of Directors find that those tasks are overwhelming, then it may be time to contact us. From full service community management to accounting only options, Boards appreciate the array of offerings to enhance the level of service to residents. Our proven processes, innovative technology, and experienced managers give you the tools to effectively manage your community. Our Community Association Managers (CAMs) work directly with Boards of Directors to provide information they need when they need it. Our customer support team fields general homeowner requests, and our management team and support staff take care of the day-to-day management tasks, so your board is able to focus on other actions necessary to keep the community running smoothly.
Here are some ways we support HOAs.
GET IN TOUCH WITH HENDERSON PROPERTIES