There is both good and bad news in regards to the current Charlotte area real estate market, depending on where you stand. According to the most recent CoreLogic Home Price Index, home prices increased 4.3 percent in September compared to the previous year.
This is welcomed news for home sellers, who can take advantage of this trend and reap the monetary benefits. The news isn't quite as beneficial for homebuyers, who will likely be getting less for their money when buying in the Charlotte area right now.
According to Zillow, the median home value in the Charlotte Metro area comes to $155,900, while the median price of homes currently listed on the market is $210,500.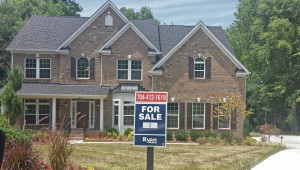 Obviously, home prices will vary greatly depending on the area and type of dwelling, but homebuyers and sellers alike should remain educated on the real estate circumstances they are facing. Some homeowners may be able to take advantage of the situation by putting their home on the market earlier than they had originally anticipated, and homebuyers (especially first timers) may want to save up more money before taking the plunge.
So why the increase in home prices in the Charlotte area?
There are a couple of factors influencing this trend, but it mostly comes back to inventory. With a decrease in new home construction in some areas and not as many existing homes for sale, homebuyers are being forced into bidding wars to get the homes that they want.
As more companies are deciding to expand in or relocate to Charlotte and workers discover the appeal of this southern city, the population numbers continue to rise. According to the United States Census Bureau, the population in Charlotte increased from 774,442 in 2012 to 792,862 in 2013.
It all boils down to supply and demand. With more people calling Charlotte home and fewer houses being made available, sellers are able to increase their prices to take advantage of the home buying demand in this area.
Even with the rising home prices, Charlotte remains a really fun place to live. Whether you are interested in living in the historic Dilworth area or are more attracted to newer construction in South End, there is a neighborhood to meet the taste and budget of every homeowner. Contact the team at Henderson Properties to speak to a local real estate agent.