When you are ready to upgrade from your starter home into something that is larger or meets your needs better, you have far fewer questions than those buying for the first time. Yet, buying a second home has its own set of considerations to make. Here are some tips to help you successfully navigate the process.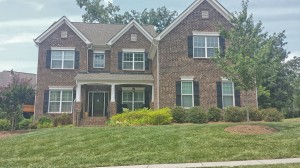 1. Consider Your Options for Your Current Home
Before you move, you will need to decide what you will do with your current home. You have two basic choices: to sell it or rent it. Both options have merit. Selling it may give you profits you can use as a down payment on your next purchase. Renting it gives you ongoing investment income, but brings a lot of potential maintenance problems and costs. The choice may depend on the market conditions in your current real estate area.
2. Consider the Down Payment
When buying a home for the second time, you still need a down payment, or you will be locked into mortgage insurance costs. For most second-time home buyers, that down payment comes from the sale of the previous home and the profits they make. If you aren't selling or won't make a profit, you will want to save a 20 percent down payment to avoid PMI fees.
3. Avoid Buying Too Much
You are cramped in your starter home and feel the need to expand. Yet, even as a second-time buyer, you still have the temptation to buy too much home. Make sure your budget can handle the mortgage payments on the home you are considering, and that you have the funds to repair, decorate or renovate the property if it needs to be fixed up.
4. Don't Forget to Think About Selling
Moving is never fun, and many home buyers swear they will not do it a third time after their first big move. Yet you do not know what the future will hold. Make sure the home is one you will be able to sell, even if you intend for it to be your "forever" home.
As a second-time buyer, you have many advantages. You have been down this road before and know what to expect from the process. Take the time to make wise choices now, and your second home will be a great fit for your needs as you upgrade from your starter home.