When buying a home in North Carolina, how can you be certain that you get the right one? Consider these important factors to look for in any home for sale in North Carolina.
Potential Repairs
Most previously owned homes will need something done before or after you move in. In some cases, the repairs are extensive. In others, you may find cosmetic items that you wish to change. Make sure you have the home inspected well and take into account the repairs that you will have to make to make the house your home before making an offer.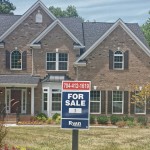 Curb Appeal Potential
Buying a home with poor curb appeal is not necessarily bad, because it can get you a lower price, but you want curb appeal potential when you try to sell later. If the curb appeal is lacking, make sure the problems are problems you can fix, like a poor paint color choice or a weedy garden. Avoid homes that major architectural or structural features that make them unappealing from the curb.
A Home with Enough Space
Consider the space you need now as well as the space you need in the future. Make sure the home has enough bathrooms, bedrooms and living area rooms. Choose a home that will accommodate your needs, rather than attempting to adapt your needs to the home.
As you consider the space, consider future needs. Your children may be young now, but they will grow into teenagers. Teenagers need larger bathrooms and more space to work on homework and relax.
Also, look at your furniture, and make sure it will fit. If you have a large bedroom set, for example, buying a home with small bedrooms simply won't work, unless you are willing to start over with your furniture.
Location, Location, Location
It may be a real estate cliché, but it is nonetheless true. Location is one of the most important factors in buying a property. You need a home that is in a desirable neighborhood to protect your resale value and is convenient to work and school opportunities. You may want to consider entertainment, healthcare and shopping venues when purchasing as well.
A home is a major financial investment. Be sure you buy the one that is the true fit for your needs, so you will get the most enjoyment out of it.