Real Estate Agent Selection
When it comes to buying or selling a home—especially for the first time—you don't want to go it alone. Doing so could mean either paying too much for a home or not getting the price your home deserves.
An experienced real estate agent who has your best interests at heart can guide you through how to market and stage a home you're selling or what to look for when purchasing a new home. Is it in a good school district? Are there amenities nearby? Does the prospective home match up to your wish list?
This is why real estate agents exist, but some are better than others. The last thing you want to do is saddle yourself with a real estate agent who is either incompetent or has a plan that does not align with your goals.
Here are some things to be on the lookout for when selecting the best real estate agent for you.
1) Solid Reviews and Recommendations
When it comes to getting an overall view of how good a potential real estate agent is, how others feel about them is a pretty reliable indicator. A good place to begin your search is by asking neighbors, friends, and family who they might recommend. For the most part, people are more than happy to share their opinions and experiences when it comes to something like this.
Friends and relatives can sometimes have personal biases. That's why it's always a good idea to follow up on individual recommendations by going online to see what complete strangers have to say. Were they happy with their experience? Did they receive a runaround or have to deal with unexpected fees? Do they have any complaints filed against them with the Better Business Bureau?
Once you have some good, reliable recommendations, start reaching out to get your own feel for them.


2) Extensive Knowledge Of the Local Real Estate Scene
Real estate conditions can shift quickly, and home values can change abruptly from one neighborhood to the next. Whether you're buying or selling, you want a real estate agent who has current, intimate knowledge of local real estate trends and prices. You don't want to overpay for a home or not get the best price for your home because your real estate agent didn't know the current market.
An effective real estate agent not only knows current market prices but they are also aware of any changes coming to the area, new construction, public utility issues or upgrades, and average rents. The more they know, the better position they're in to serve you.
3) The Right Qualifications and Specializations
Did you know real estate agents can have specializations? Some focus their experience on selling rental or commercial properties, while others work more with families or first-time homebuyers.
There are real estate agents who specialize in assisting people in selling homes, while others are better at helping people purchase a property.
Most real estate agencies include short biographies and profiles of their agents, which can help you sort out which ones are best suited for what you want to do. Also, you may wish to contact the Real Estate Buyer's Agent Council (REBAC) who can then give you a potential real estate agent's Accredited Buyer's Representative (ABR) designation. This will help you narrow your search.
4) Reasonable Rates and Contract
Real estate agents can set their own fees, but most charge a commission of around 5% or 6%. If you see an agent charging a higher rate, don't be afraid to ask what you're getting in return. And remember that you could always try negotiating the rate down a bit. If you're looking to make a significant sale or purchase, many real estate agents are willing to haggle on their rates a little.
Remember, the lower the commission you pay, the more money you retain for yourself.
Also, look into the terms of your contract with a potential real estate agent. A good range is often 90 days or less to 180 or less, depending on brisk or sluggish the market is. What you don't want is to be locked into an over-long contract with an agent incapable of selling your property.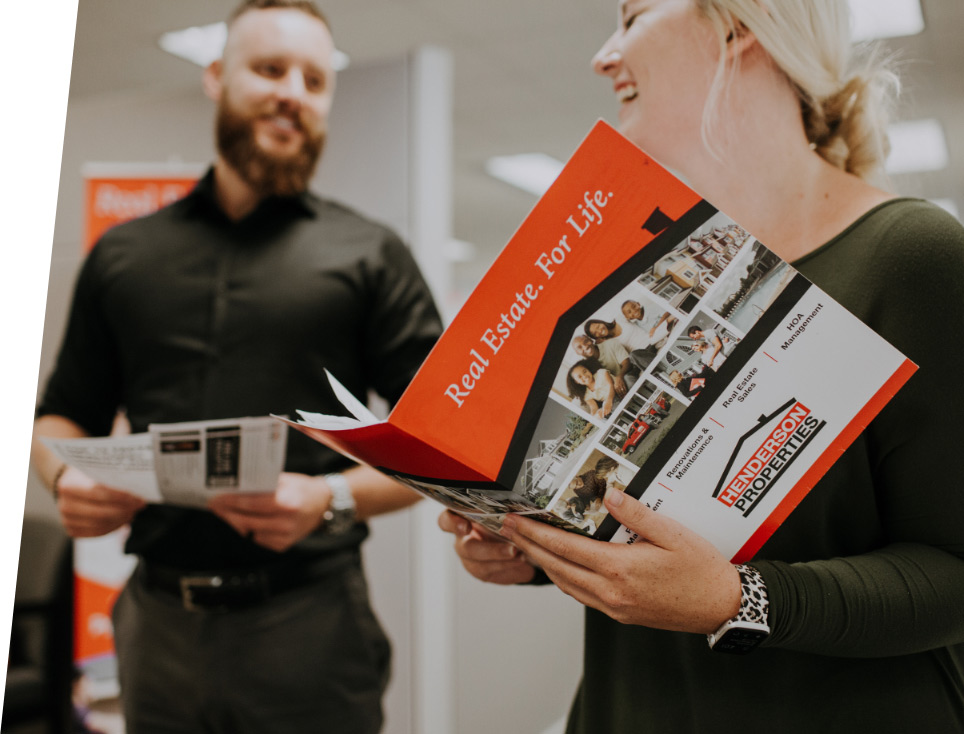 5) Someone Who Will Go The Extra Mile
Some real estate agents barely leave their desks. Others will meet you in a parking lot in the middle of the night so you can get a last-minute bid submitted before someone else swoops in. Some won't get involved until you've acquired solid financing, and others will personally introduce you to a loan specialist if this is your first time trying to buy a home.
You want the real estate agent who is most interested in retaining you as a client, who wants the same things you want, who is determined to helping you buy or sell your home, and who always returns your calls.
Anything less wouldn't be fair to you.
The Right Real Estate Agent
Selecting an effective real estate agent could mean the difference between a hassle-free sale or purchase experience and a whole lot of trouble. You don't want to end up committing to someone who ends up not being a good fit.
A good real estate agent will save you time, stress, and money. It's worth taking the time to find the best one for you.
Call 704.535.1122 if you are looking for a real estate agent in Charlotte who meets these qualifications!