8 Ways To Enhance Your Curb Appeal
Are you looking for ways to improve your home's value, make a stunning first impression on potential buyers (as well as friends and family), add personality and style to your home, and make a good investment? There's no better way than doing a little landscaping. We know getting started can be a little daunting. That's why we've put together a comprehensive guide to improving curb appeal at an affordable price.
1) Start with The Front Door
What's the first thing most guests, potential buyers, and neighbors interact with? The front door is a gateway to everything your home represents, so if you have peeling paint, sun-faded or chipped wood, or an outdated door, replacing it is a wise decision. Consider a sturdy door with stylish window panels and brand-new hardware. The installation can be done yourself or at an affordable price by a professional, and you'll reap the benefits right away.
2) Make Sure Your Architectural Style and Landscape Mesh
Your home and its landscape are the yin and yang—if one is dull and the other is colorful, there's going to be an unappealing contrast. You can be creative with your landscape design, but certain plants, flowers, trees, and patterns go best with certain home styles.
For instance, a Victorian home should have a garden that reflects the style. Colorful, tall, beautiful plants like hollyhocks can set the tone. Layers of rosette blooms, snapdragons, chrysanthemums, lilies, marigolds, and even pansies can round out the look. A Victorian landscape is structured and divided, often by pathways or gazebos, and has a sense of luxury.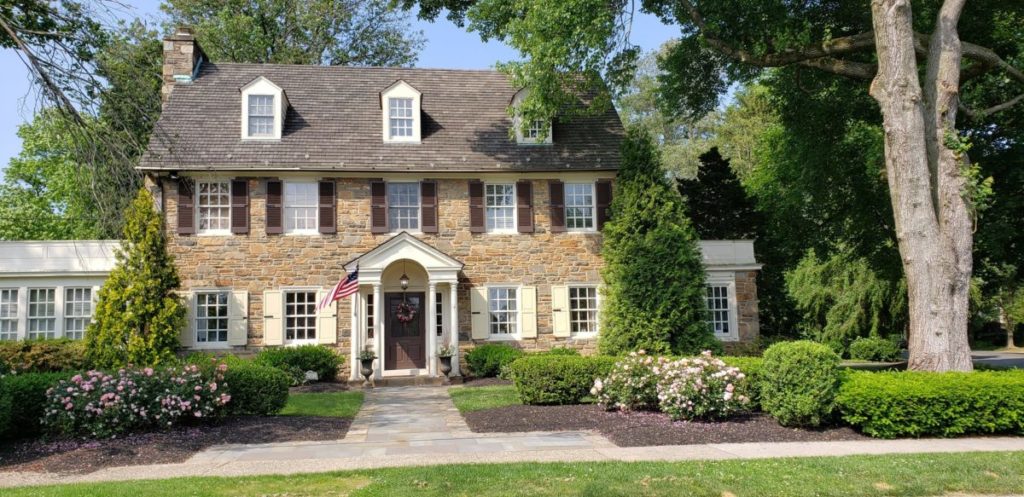 3) Keep a Year-Round Appeal
If you have a spectacular array of bulbs and annuals, then you're all set for the traditional home-buying period during spring and summer. However, our plans aren't always set in stone, and the markets ebb and flow. If you put your home up for sale in May, but the market has slowed down, it may not sell until Fall or Winter. This possibility means you should be ready with well-maintained shrubs for the fall season and evergreens to keep your landscape lively during the winter months.
4) Trees are the Bee's Knees
Speaking of evergreens, a tree can be an excellent investment in a home, even though they take a little longer to pay off than our snapdragons and marigolds. Trees are relatively inexpensive, can bear fruit, and add shade to a yard. Trees can connect a homeowner to their environment.
If you're planting a tree, there are a few things to keep in mind. Planting too close to your home or driveway can cause problems and even scare buyers off. Tree roots can interfere with sewage pipes and drain fields, and the tree branches themselves can fall and cause damage. Trees can be helpful, but use them strategically. On the other hand, if you need to cut down a tree, consider repurposing the stump into a miniature hollowed-out garden with soil and flowers.
5) Add Lights for Appeal and Safety
Nothing adds ambiance to a walkway, patio, or deck-like stylish, well-placed exterior lighting. Lighting can be used to enhance safety in dim-lit areas, deter burglary, and make your home seem warm and welcoming. Lighting is one of the features of a landscape that are both functional and aesthetic, so be sure they're part of your curb appeal package.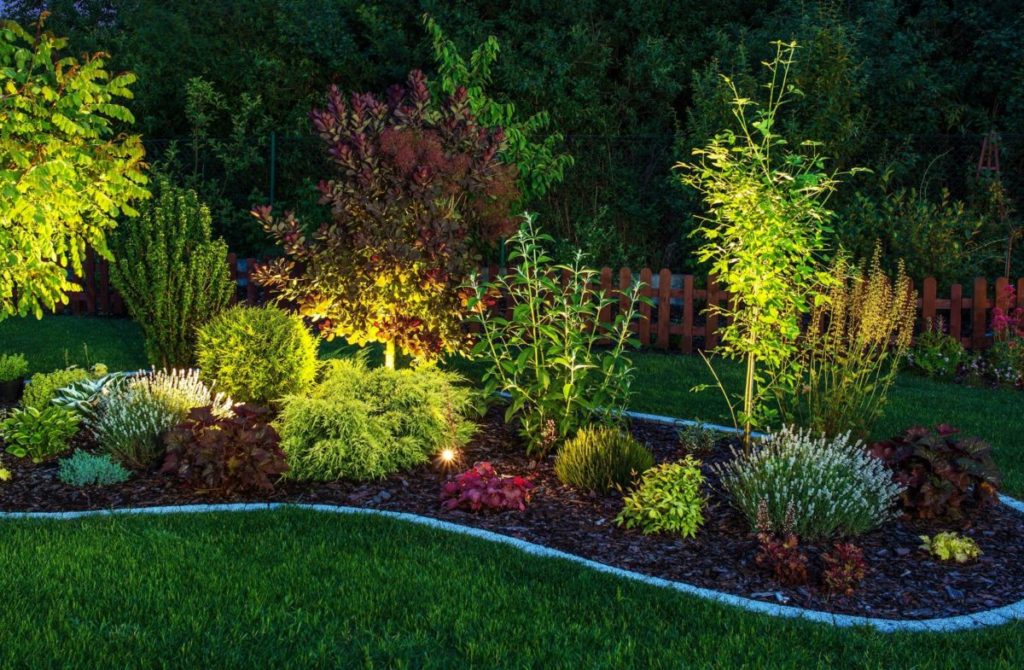 6) Upgrade Your Home's Exterior Siding
If you're looking for the most cost-effective way of improving the look of your home, this is it. If you focus on the front of the house and use something like a manufactured stone veneer, the cost can be less than $10,000. However, more than 90% of that is expected to return to the home's value, making it an excellent investment to bring in buyers.
7) Consider an Automatic Irrigation System
So now that you've got the perfect landscape and a gorgeous Victorian garden, you want to make it easy for prospective buyers (or even yourself) to maintain all that beauty. Believe it or not, not everyone wants to spend half of their day in the yard watering their plants and maintaining their landscape. Plus, you might go on vacation, and your neighbors may not spend all day watering your hedge either. An automatic irrigation system knows exactly how much to water your lawn and plants. It's a great selling point and a massive time-saver.
8) Replace Your Garage Door
Another fantastic way to increase both function and safety is by installing a new garage door. Like the front door, it's immediately noticed by guests and prospective buyers. Plus, a secure, well-functioning garage door keeps your family and your home safe.
If you need help with any remodeling projects around your home in Charlotte, be sure to contact our maintenance team for professional service!