We are so excited to welcome these new members to the Henderson Properties and Henderson Association Management teams! Also learn more about recent job promotions!
Fred Holtkamp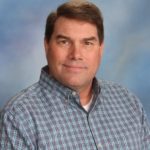 Community Association Manager
Fred recently joined Henderson Association Management as a Community Association Manager in our new office in Boone, NC. A native of Mars Hill, NC, Fred holds a North Carolina Real Estate License and he served in the U.S. Marine Corps for 13 years in administration. After leaving the Marines, Fred worked in manufacturing, customer service, and banking. Fred began real estate sales with Keller Williams South Park in Charlotte in 2007. He moved to Boone in 2011 and worked in customer service and in banking until getting into property management and leasing in 2017. In his spare time, Fred enjoys fishing, hiking, kayaking, and taking rides on the beautiful Blue Ridge Parkway. Fred enjoys being a Grandpa and has twin granddaughters with who he loves to spend time.
April Lowery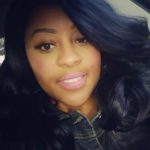 Community Service Specialist
Say hello to April who joins the team as a Community Service Specialist. Born and raised in the Queen City, she's a true "Charlottean". April is a certified office administration graduate from Central Piedmont Community College and brings several years of property management experience to her position. Her hobbies include being a beauty influencer, everything makeup, and spending time on Crowders Mountain, especially when she gets to the top. April's favorite quote: "Do not go where there is a path but instead go where there is no path and leave a trail!"
Nancy Wong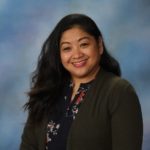 Community Association Manager
Say hello to Nancy Wong who joins Henderson as Community Association Manager. Born in the Philippines, Nancy has called Charlotte home for 32 years. She's been in the HOA industry for 13 years and prior to that, she worked in customer service for 2 large corporations. A mom of 2 teenagers, one is a special needs child and her other is in college, Nancy enjoys watching movies and mini-series, shopping with her daughter, outing with friends, and spending time with her children.
Ashley Miller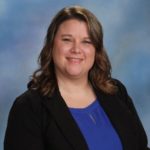 Community Association Manager
Ashley joins the HOA team as Community Association Manager and brings 7 years of experience in the community management industry with her.  Originally from Brevard, NC she's lived in Charlotte for 8 years. Ashley earned her bachelor's degree in Sociology from Ashford University and holds her CMCA and AMS designations.  Currently, she is working toward PCAM. In her spare time, she likes to read and bake, and her 3 children all love to play basketball.  She also has 2 French Bulldogs that she absolutely loves!
John Das, CMCA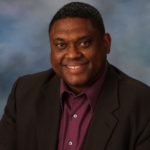 Association Management Consultant
Congratulations to John Das on his promotion to Association Management Consultant. John brings his experience as a Henderson Community Association Manager for over 3 years as well as 15 years experience as a real estate investor, life coach, and professional public speaker to his new position. Originally from Hampton, Virginia, John moved to Charlotte in 2014 and lives in an HOA community. He's also a pastor and has been married for 20 years with 5 lovely children. He loves music, sports, fine dining, and vacationing with his family. John holds a Business Degree from Old Dominion University and several years of experience in community development and relationship management. John is a leader in community service and is highly skilled in conflict resolution methodology. His passion in life is to encourage and uplift others. Congratulations again John!
Vicky Riggs, CMCA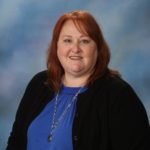 Community Association Manager
Vicky recently moved to Charlotte from Asheville, NC, where she was a Community Association Manager for 6 years, managing varied portfolios including condos, townhomes, single-family homes, commercial, and mixed-use communities. Prior to association management, Vicky had 15 years of real estate experience as a licensed Florida Real Estate Agent, including working in new home sales, residential sales, short sales, and residential rental management. Vicky finds that association management provides an opportunity to bring the knowledge and strengths of her experience together to support communities. She believes that education, open communication, and providing the benefit of the doubt go a long way to building strong Boards and communities. When she's not working, Vicky enjoys road trips, camping, hiking, kayaking, and exploring new places.
Pierre McDowell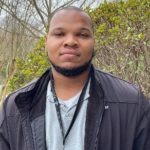 Accounts Payable Clerk
Pierre joins the Henderson Properties Accounting team as Accounts Payable Clerk.  Originally from Beckley, WV, Pierre has lived in Charlotte for 8 years. Previous work experience includes an office assistant position for Food Lion for about 6 years and 2 years as a cashier. Pierre graduated from the University of North Carolina at Charlotte in 2020 and in his spare time likes to read books or watch anime. Welcome, Pierre!
Miranda Howe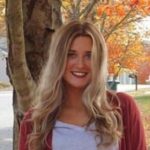 Maintenance Support Specialist
Congratulations to Miranda Howe on her promotion to Maintenance Support Specialist!  Miranda has been an integral part of the Leasing team with her outstanding customer service and organizational skills. A native of Milwaukee, Wisconsin, Miranda moved to Fort Mill, SC about 6 years ago and is a graduate of Iowa State University with a Bachelor's in Marketing. In her free time, she enjoys hiking, dabbling in photography and traveling.  Best of luck to Miranda in her new role at Henderson Properties!