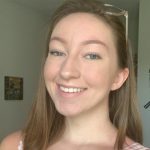 Sara Mulligan – Tenant Services Specialist
Joining the team as Tenant Services Specialist, please welcome Sara Mulligan!  Sara's been in the south for 3 years now and is originally from New Jersey, the Garden State. A graduate of Winthrop University, Sara holds a Bachelor's degree in Environmental Studies and minor in Outdoor Leadership, and has previously worked at a state park and ran an after school nature program. Sara's hobbies include spending time outdoors, reading and digging through thrift stores to find hidden gems.  Fun fact – Sara still owns a VCR and all her childhood VHS tapes.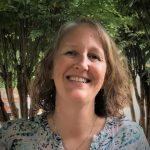 Kristen Mullinax – Senior Assistant Community Manager, Team Lead
Congratulations to Kristen Mullinax on her promotion to the Team Lead position for Assistant Community Managers at Henderson Properties. Kristen's strong customer service, work ethic and leadership skills have paved the way to her new position since joining Henderson Properties 2 ½ years ago. Kristen was born, raised and still lives in Clover, SC and enjoys cooking, baking, reading, drawing/painting, and spoiling her two wonderful grandchildren as much as possible. She and her husband try to take their family somewhere different each year on vacation and have been as far away as Costa Rica!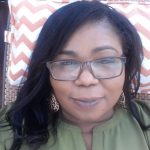 Mari Alexander – Assistant Community Manager
Welcome Mari Alexander to Henderson Properties!  Mari joins the Association Division as Assistant Community Manager with more than 10 years of experience in the property management field. "Property management is my life," Mari comments with a smile!  A graduate of Livingston College, Mari holds a Bachelor of Business Administration degree and loves to sing and refurbish old furniture.  Fun fact about Mari – she has a need for speed and loves to watch car racing with her boyfriend!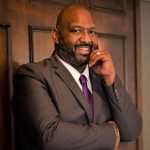 Shaun Adams – Community Association Manager
Join us in welcoming Shaun Adams, as Community Association Manager. Originally from Charleston, SC, Shaun has called Charlotte home since 2019 after relocating from Atlanta and has a very strong background in real estate and community association management. He holds a Bachelor of Arts degree in Sociology from Claflin University and Master of Social Work from Georgia State University. Shaun also holds his North Carolina, South Carolina, Georgia, and Tennessee Real Estate licenses as well as CMCA and AMS Designations. In his spare time Shaun loves to cook, travel, and spend quality time with his closest friends and family. He's got 2 very active boxers, 3-year-old Enzo and 5-month-old Malakhi who keep him on his toes as well.
Brooke Lawlor – Maintenance Specialist
Please welcome Brooke Lawlor, as she joins the team as Maintenance Specialist.  Brooke has called Charlotte home for 3 years, and has lived in many places, mostly in the south.  Skilled in logistics and retail and restaurant management, customer service and job coordination are right up her alley.  A graduate from the University of Tennessee at Chattanooga, Brooke likes watching movies, playing guitar and singing in her free time.  Fun fact:  As a side job, Brooke was a wedding singer for many years!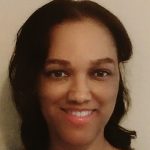 Monique Middlebrooks – Staff Accountant
Please welcome Monique Middlebrooks!  Originally from Michigan, Monique is a newcomer to Charlotte and has been in the Queen City since late December.  With a Bachelor's in Business Administration, Monique is very close to finishing her Masters degree in Finance.  Previous work experience includes a Staff Accountant position for a real estate investment firm, as well as Senior AR Accountant and Financial Consultant positions.  Monique likes puzzles of all kinds and also enjoys biking, wine tasting, exploring Charlotte and spending time with friends and family.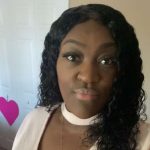 LaQuida Osborne – Community Services Specialist
Say hello to "Quida" Osborne!  We're excited to have her join the team and Quida brings a strong customer service background to the company. Originally from York, SC, she has lived in and out of Charlotte for collectively 7 years and in her spare time likes to travel and shop.  Welcome Quida!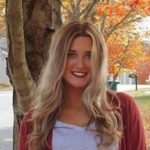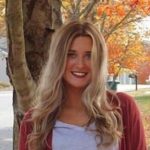 Miranda Howe – Leasing Consultant
Miranda joins Henderson Properties as Leasing Consultant and brings to the team her experience in handling new employee orientations and interviews, and customer service excellence. A native of Milwaukee, Wisconsin, Miranda moved to Fort Mill, SC about 6 years ago and is a graduate of Iowa State University with a Bachelor's in Marketing. In her free time, she enjoys hiking, dabbling in photography and traveling.  Welcome to the team!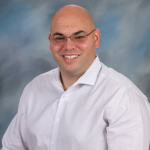 John DiBella – Project Manager
Joining the Henderson Properties team as Project Manager is John DiBella.  Born and raised in Brooklyn, NY, John and his family moved from Long Island, NY to Charlotte earlier this year. A graduate of Pace University, John brings 13 years of project and operations management experience to his role. In his spare time, John likes spending time with his family and restoring and tinkering with cars. He is also a very passionate Yankees fan, following the season from opening day until the last pitch.  Welcome aboard John!
Stacey Gillespie – Association Division Manager
Congratulations to Stacey Gillespie on her promotion to Association Division Manager at Henderson Properties.  In this role she provides client management/retention, leadership and operational oversight to the Community Association Managers and Support Staff.  Additionally, she supports a wide range of strategic and operational initiatives within the division.  Stacey is responsible for transferring best practices within other Henderson Properties divisions in an effective and motivating manner to create and maintain positive change throughout the company.  She has been with Henderson since 2009 where she has progressively advanced her career from Community Association Manager, Community Association Supervisor, Community Association Department Manager to her current role as Association Division Manager.
Prior to joining Henderson Properties, Stacey was a Performance Quality Manager at General Motors-OnStar, where she was responsible for improving performance, managing change, creating processes, engaging customers, and calculating/improving metrics. Originally from Virginia, Stacey held several management roles with Fortune 500 companies such as Chubb Insurance Company and Bank of America before relocating to Charlotte.
Stacey is a graduate of Old Dominion University in Norfolk VA, where she earned a Bachelor of Science degree in Business Administration.  A licensed NC Real Estate Broker, she also holds CMCA and AMS designations and is working on obtaining her PCAM.