Summer is here, and with it comes pleasant weather and extra time to tackle DIY home repairs. If you have a long list of projects to consider, how can you decide which ones to take on first? If you're considering a home sale any time shortly, then you'll want to focus on ideas that can add value. Here are some summer DIY projects that have the potential to increase the value of your property.
Pressure Wash (Everything)
Rent a pressure washer for the weekend, and get busy. A pressure washer can wash built-up dirt from everything outdoors, including siding, your deck, and your concrete. You'll be surprised at how quickly this spruces things up. However, it can be a little bit dangerous, so consider hiring someone who understands how to use the tool properly to help with the job.
Tackle the Landscaping
Properly landscaping your yard makes it look more attractive from the curb, and curb appeal is enormous when selling a home. A home with a well-kept yard turns heads, and people assume that it's also a home with a well-kept interior. This makes it more likely that they will book a showing.
Just how much can this increase the value of your home? Some estimates indicate professional landscaping, particularly with perennial plants that are easy to care for, increases the value by as much as 28 percent. It doesn't have to be elaborate, either. It just needs to look nice.
Install an Attic Fan
A whole-house fan, also known as an attic fan, helps circulate air in your home by pulling it in via the windows and up through the roof. On a day that's mild outside, you can ventilate and cool your home effectively by switching it on. This helps lower your energy costs and keeps you from needing to run the AC before it's really needed.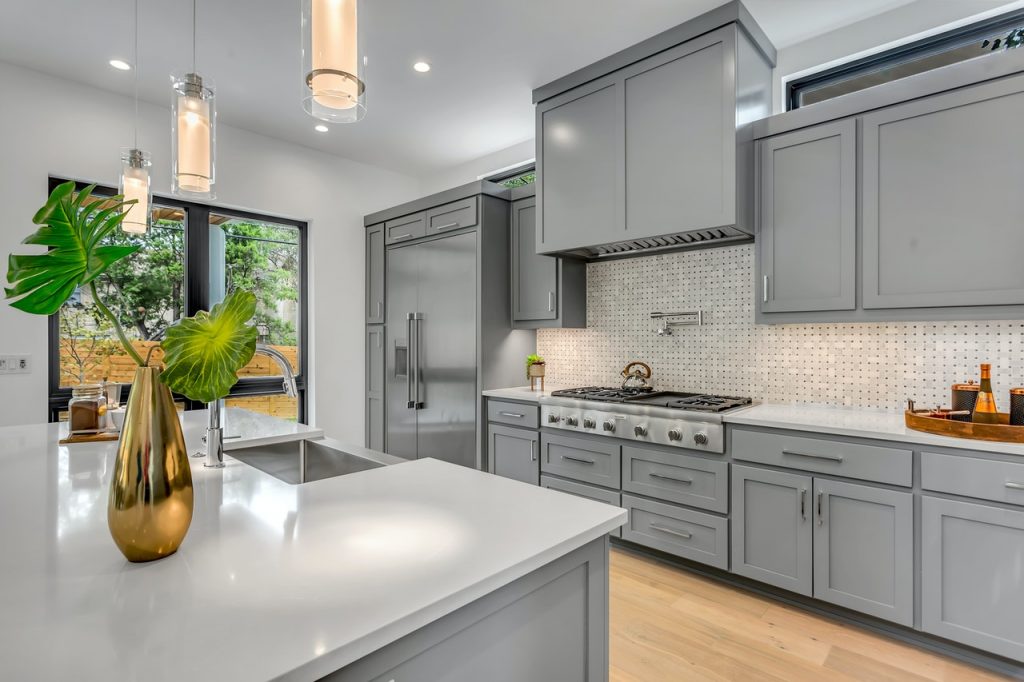 Give the Kitchen Cabinets a Face Lift
You may not have the time or money to renovate the kitchen totally, but you may be able to spruce up the cabinets a bit to breathe new life into the space. If your kitchen has outdated cabinets, consider painting them. White or gray cabinets are popular with this year's home buyers, and these colors will give the kitchen a modern look. Add new hardware to upgrade the look even more.
Add a Fresh Coat of Paint
Painting is one of the easiest ways to increase the value and appeal of your home. Over time paint chips and fades and colors and styles change as well. This leaves your home looking outdated or dingy. Fresh paint makes space look cleaner and more inviting, and you can easily prep and paint a room in just one weekend. Here's a tip: use a neutral color to appeal to more potential buyers.
Re-Caulk the Sink and Tub
Is the caulk around your sink, tub, or shower starting to yellow or turn brittle? This can make your home look dirty when it's not. That can detract from potential buyers. Re-caulk these areas and make them look like new. It costs just a few dollars for a tube of caulk. Add a little elbow grease to remove the old caulk and apply the new. Soon your bathroom or kitchen will look fresh and clean again.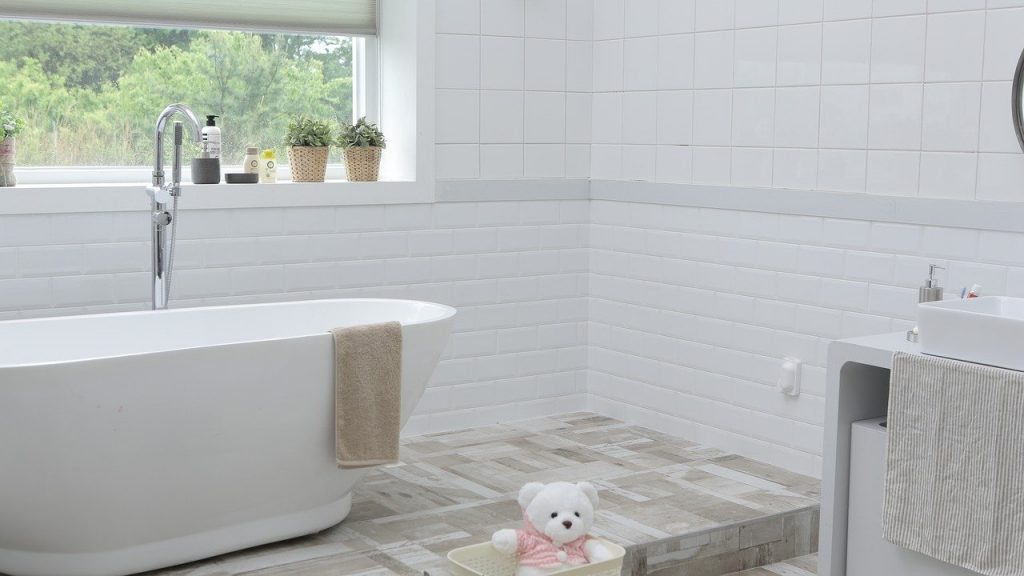 Get Organized
Organization may not be a DIY home improvement project, but it can make your home more appealing to buyers. Organized closets, especially with built-in closet systems, make the house look like it has ample storage. Organized storage areas in basements or garages do the same. While tackling this job may feel overwhelming, with the right closet system or storage-totes, you can address it in less time than you think.
To get organized, first, you must declutter. Remove as much of your clutter as possible, then arrange the items you are keeping on hand. By having your space look organized, including your storage areas, you will improve the home's appeal to potential buyers.
Go Smart
Finally, consider adding some smart features to your home. A smart thermostat, smart doorbell, or smart smoke detector are all items that can make your home more connected. These handy devices help you save money and frustration and also increase the appeal of the home to future buyers.
It doesn't take months to make improvements in your home that will boost its value. This summer, you can tackle any one of these problems and give your home a facelift that will be appealing to any future buyers.
Need help with your next home improvement project? Learn more about working with our home maintenance team!