Do you have cabin fever? The isolation itch? The quarantine blues? Are your kids out of school and driving you up a wall? If you're like us, you're doing your best to stay busy and stave off boredom and worry, but you've run out of things to watch on Netflix. So what are your options for filling that void? We've compiled a list of fun, creative, exciting projects you can do to improve your home and yourself. Let's get started.
Add a New Backsplash to your Kitchen
While we're on a home improvement kick, why not apply a simple peel and stick backsplash? The project is relatively simple, inexpensive, and can enhance a room. It only takes about half a day and a few essential skills to improve. Just unroll the mat, cut it to specification, remove the film, and get to work. Adhesive backsplash is also a great option if you're renting and can't make significant changes to your home or apartment.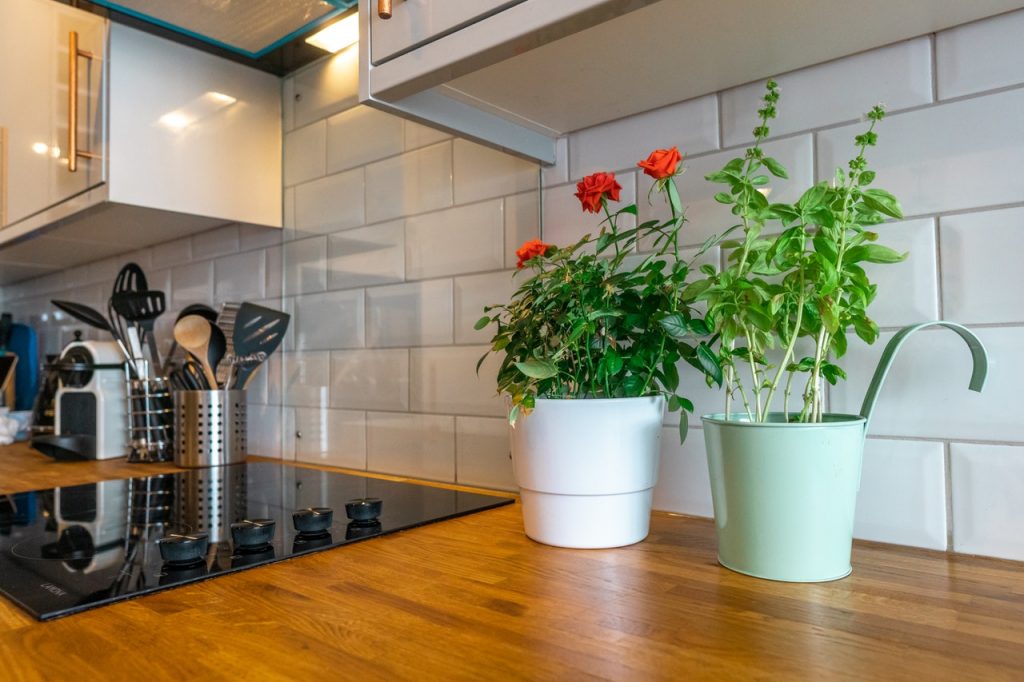 Build a Terrarium
I wanted to start simple with our first project. In my experience, if we start the list with "rip apart and modernize your bathroom," you're going to be a bit overwhelmed, and you might just run away and binge-watch The Office for the 4th time. Let's go at it small and build up that sense of accomplishment so that you hit the ground running on your next project. Something effortless, like building your own ecosystem from scratch, should do the trick.
Start with the right medium—soil is too easy to overwater, so we prefer sand. It holds water and dries at the perfect rate. Plus, it's easily malleable so you can be creative with your terrarium landscape. Next, pick the right plant. A cactus or succulent is good if you're forgetful or traveling frequently, as they need minimal watering. Finally, add texture and accessorize. Pebbles, crystals, dried flowers, mosses, and more all add their own flair. Don't forget to leave some space, so it doesn't look too busy.
Create Woven Art
Now's the time to tap into your creative side. Woven art has flourished as home décor in the last few years, and it's incredibly fun to experiment with. You can use a dowel rod, a piece of driftwood, or any object your heart desires that can hold a tapestry. Decide on a color scheme, and purchase your yarn. You'll usually need at least five packs of varying thickness. You want to vary length, width, and composition as you build your tapestry into the desired shape.
Craft a Homemade Leather Wallet
You might not be shopping or eating out as much during quarantine, so maybe you have time to go through your wallet, organize it, and get rid of what you don't need. To create a small, sleek wallet (or cardholder), gather a piece of leather, scissors, and a sewing machine. Cut three pieces of leather sized 3 ½" x 2 5/8". Next, flip the first and third pieces, so the front is facing up and the second piece, so the back is facing up. Cut the first and second pieces at an angle to allow for an opening. Finally, straight stitch the bottom and sides.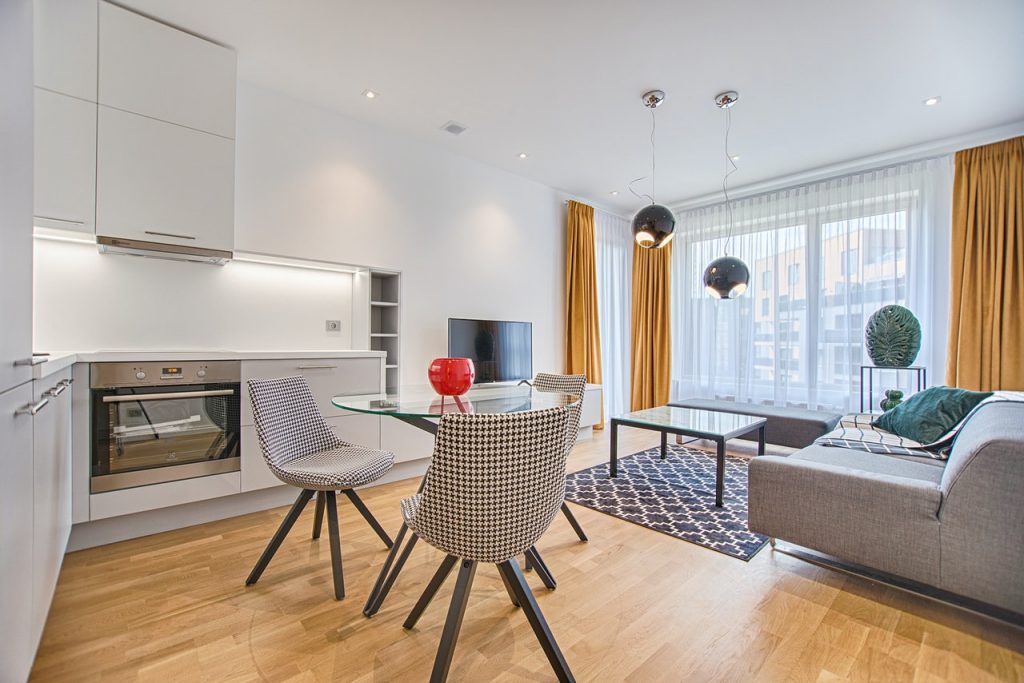 Update your Hardware
I promised we weren't going to redo our kitchen or bathroom, but I didn't say anything about not jazzing them up a bit. Doorknobs, hinges, and handle pulls are easy to replace and make a world of difference in aesthetics. You can remove old hardware and replace it with vintage pieces, or you may opt for a more modern look. If you can't find or don't want to use different hardware, you can paint what you've got to spruce them up. Either way, you'll notice a huge difference when you get rid of those crummy, faded doorknobs and hinges.
Marble your Phone Case
Is your phone case cracked, and you have been looking for a way to fix it up? Are you bored of looking at a monotone phone? Marbling is easy. First, start with a white phone case. Water, an old bowl, and nail polish are your other ingredients. Fill your bowl most of the way with warm water. Next, add a drop or two of nail polish and let it spread. Dip your phone case in the water and enjoy the new design. Use nail polish remover to get rid of any excess. Carefully pat dry, add other colors if necessary, and let it sit for 3 hours to dry.
Need help with a bigger project from a professional handyman? Be sure to contact our renovation team for all your home improvement needs!