Learn more about the newest members of the Henderson Properties team!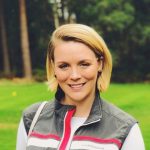 Courtney Steele – Tenant Services Specialist            
A native of Lancaster, SC, Courtney has been in Charlotte for just over 2 years and brings with her great customer service and people skills along with team management experience. Courtney holds a Bachelor's in Psychology and Health degree along with a minor in International Business.  She has also done promotional modeling since she was 17.
An avid reader and traveler, Courtney is working on learning archery and how to sail. A fun fact about Courtney: She works for John Daly at the Masters every year!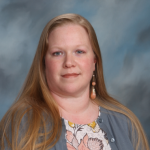 Laura Mosby – Office Manager
This California girl now calls Charlotte home since the summer of 2019 and joins the Henderson Properties team as the Office Manager.  Laura graduated from California State University Fresno with a Bachelors's degree in History and is no stranger to the property management industry.  Laura previously worked in the apartment management arena and at an HOA Management company for quite a few years before moving to Charlotte.
In her free time, Laura enjoys traveling and watching European football (soccer). Welcome, Laura!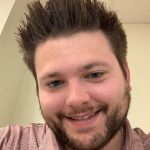 Travis Thompson – Staff Accountant
A native "Charlottean", Travis joins the Henderson Properties team as Staff Accountant.  Travis received his accounting degree from Appalachian State University (go Mountaineers) and was a staff accountant for small and large corporations prior to joining our Accounting Department.
In his spare time, Travis enjoys playing basketball and watching sports.  Welcome aboard!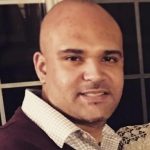 Lou Reyes – Corporate Accountant
With a Bachelor's degree from the University of Phoenix, Lou joins our team as a Corporate Accountant.  Originally from New York, Lou moved to New Jersey in 1992 and then to Charlotte in 2016 with his wife, 2 sons and king of the house Rocky, their spoiled and pampered pooch. Previous work experience in accounts payable and receivables adds to Lou's credentials.
In his spare time, Lou loves to play basketball with his teenage sons, watch the San Antonio Spurs and New York Yankees, and work on house projects.  Welcome, Lou!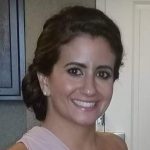 Elise Pentz – Community Services Specialist
Meet Elise Pentz!  Originally from Milton, PA, Elise has lived in Charlotte on and off since 2005 and most recently moved back in 2015. She holds a Bachelor's degree from Johnson & Wales University as well as a speech-language pathology license. Prior to working at Henderson Properties, she owned and operated a food truck, Pasta La Vista, serving made-to-order pasta bowls!
Elise loves to travel and has visited 36 countries so far.  It'll be fun to see where her next adventure takes her!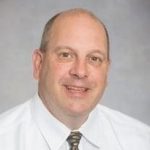 Scott Shaver, Jr. – Controller
Scott, along with his wife and two daughters, has called Charlotte home since 1996 and he is very involved in playing, coaching, and watching softball.  A CPA with over 25 years of experience, Scott joins the team as Controller for Henderson Properties.
An avid Pittsburgh Steelers fan, Scott also likes to hunt or hang out with friends and family on the weekends. Welcome to the team Scott!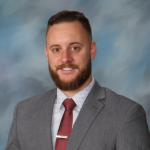 Adam Worster – Rental Division Manager
As the Rental Division Manager, Adam's mission is to set the standard for customer-focused operations, coach the leasing and rental management staff, and enable resources for all internal and external rental clients. Adam has a people-first philosophy and believes that all goals will be achieved if people are treated with personal care, respect, and integrity.
Adam has managed over 2,000 rental units throughout the greater Charlotte area and other markets and directed 75+ employees. He has extensive experience in interior and exterior renovation projects, as well as new property acquisitions. Adam has also spearheaded recruitment and training initiatives focused on improving all aspects of leasing, resident retention, and profit optimization for owners.
Adam holds a Bachelor of Science-Business Administration degree with a concentration in Marketing from the University of South Carolina, as well as a Masters in Managerial Sciences from Georgia State University. His leadership helped his properties earn multiple awards for online reputation, customer service, and leasing performance.
Born and raised on Long Island, New York, Adam has called Charlotte home since 2014.  In his spare time, Adam enjoys spending time outdoors, whether it be long walks with his dog, running or enjoying local biergartens. In recent years he has become an avid hunter of deer, hog, and alligator, which collectively make up the majority of his diet.
Adam's favorite part about Henderson Properties: "I love that we are able to offer full-service management, providing a one-stop-shop for our investors. With our in-house technicians, our ability to quickly respond to maintenance issues of any scale in a prompt manner is unparalleled and gives owners a sense of security and confidence that their investment will be protected. Our leasing team knows the market and excels in finding ideal tenants, and our Property Managers and Tenant Services team take away all the stress of owning a rental property. Everyone works hard together, and we have fun doing it."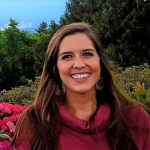 Carrie Lanter – Community Services Supervisor
Meet Carrie Lanter, Community Services Supervisor!  Carrie has called the Queen City home for 3 years now and is from Holly Springs, GA, a small town just north of Atlanta. A previous Executive Director for Chick-fil-A, Carrie brings her vibrant and outgoing personality to the team and a drive for success.  She also has previous leasing and marketing management experience.
Carrie holds a Bachelor's Degree from Georgia Southern University, with concentrations in Early Childhood Education, Business Management, and Math Education, and enjoys anything outdoors, including but not limited to ziplining, kayaking, going to the beach, and hiking in the mountains. Within the past year, she has picked up jogging and enjoys running 5K, 10K, and Half Marathon races. "I plan to complete a Marathon within the next 2 years, but I still have a lot of training to go."  Carrie loves to travel and is passionate about food – cooking, baking, and eating!  She's also raising a new puppy named Aslan – a 10-week old Shepsky, which is a cross between German Shepherd and Siberian Husky. "He's remarkable!"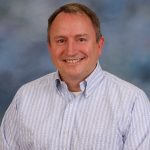 Tom Borloglou – Shared Services Division Manager
Congratulations to Tom on his promotion to Shared Services Division Manager. Tom has been a business manager for over 25 years in both small business and fortune 500 companies. For the past 10 years Tom has worked in the Association field in various capacities with Henderson Properties and as a board president in two different communities. Prior to joining Henderson Properties, Tom worked at Symantec where he was responsible for business operations with teams located in North America as well as multiple locations in Asia Pacific. Responsibilities ranged from managing daily business activities, creating and implementing process improvements, and staff development. Tom has the business experience and acumen to lead the Shared Services Division and help guide Henderson Properties as it continues to grow.
Originally from Oregon, Tom has been in Charlotte for about 10 years. Tom is an avid reader and enjoys nothing better than finding a new author with a great series of books. Fun fact about Tom: He's traveled to 6 of the 7 continents!