Moving to a new home is an exciting adventure. After checking out lots of homes and filling out all of the necessary paperwork, it is a relief to finally see the end in sight when it comes to actually being able to live in your dream home. However, there are also many details that you must keep in mind during this process to stay organized and on task. To make things a little bit easier for you, we have put together a simple checklist to follow as you plan your move to Charlotte.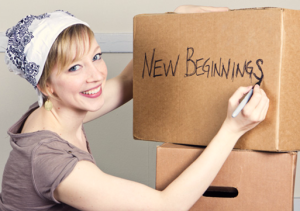 Make a Plan (2 to 3 Months Before the Move)
Go ahead and decide how you want to go about the moving process. Do you want to round up all of your friends and family and tackle the move yourself, or would you rather hire a professional moving service to take care of everything for you? Get quotes from local companies, and make a decision that will work best with both your budget and timeline.
Move, Sell, Trash (1 Month Before the Move)
The last thing you want to do is pack up and move a bunch of items that you don't have intentions on keeping. Now is the time to go through furniture, clothing and household items and make decisions about what to move, what to sell and what to put in the trash.
Begin the Packing Prep (1 to 2 Weeks Before the Move)
You don't want to wait until the last minute to start packing. Go ahead and pack up the items you know that you won't need in the last few weeks at your current residence, like fine china and holiday decorations. Additionally, you should go ahead and finalize the plans with the moving company at this time, or make sure the vehicles you will be using for the move are in running order.
Move to Charlotte!
Moving day has finally arrived! Pack your car with valuables and heirlooms to ensure they don't get lost or damaged during the process. Also make yourself available to guide the movers or your friends and family on what they need to take and where it should go. After you soak up the last few moments, let yourself get excited about calling Charlotte your new home!