Raise the price of your home to attract more buyers and get more money. Seriously?!
We know. It sounds pretty outlandish, but the research on this one does not lie. Studies show that pricing your home a little higher than other properties in your area can actually result in a slightly higher selling price. In general, the research indicates that houses sold around 0.05% to 0.07% higher for every 10% the asking price was increased.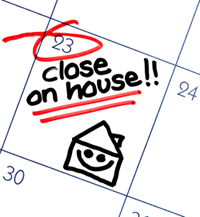 How can this be?
As consumers, we are all guilty at one point or another of basing our opinion on how "good" or "nice" something is simply by looking at its price. The same is true when potential buyers are comparing homes. If a family is looking at two homes with the same number of bedrooms, the same number of bathrooms, similar square footage and equivalent lot size, they will then attribute the difference in price to one of two things – either one house is made with nicer materials and features high-quality finishes, or it is overpriced.
Now that you have gotten homebuyers in the door, you need to take the extra step to reassure them that your home truly is worth the extra money. Make sure your home is depersonalized and staged tastefully. You want buyers to see a spacious home, and allow them to envision their family living in it. Also, pay attention to the curb appeal outside of the home, since that will be their first impression.
Since your home is looking fabulous, professional photos and video tours posted online will only help attract even more potential buyers to your home. Most real estate agents will suggest having these done, so take their advice. Plus, homes typically sell for more with help from a realtor, as opposed to trying to sell it on your own. By following these few simple tips and playing the pricing game just right, you can feel good about selling your Charlotte home.
Henderson Properties commits to excellence in everything we do. Contact us today for more information!