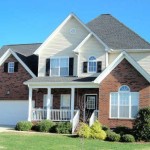 It's certainly a good time to be a property owner in Charlotte, N.C. According to recent reports, prices in this area continue to rise, creating a real estate environment that's favorable to sellers even in these notoriously slower winter months.
"Despite higher mortgage interest rates and snowy weather during the month, January sales were higher than a year ago," said Deon Roberts in the Charlotte Observer. "Closings totaled 2,169, up less than 1 percent. Real estate agents say buyers are flocking to the market before interest rates and home prices rise further."
So if Charlotte is a seller's market, what does this mean for you as a homeowner? What does it mean if you're looking to buy? Consider the following realities:
Competitively Priced Homes Are the Ones That Sell: Just because it's a seller's market doesn't mean you could get any price you wanted for your property if you wanted to sell. Rather, it means when you price your home to sell, you have every reason to think it will get offers. So don't list your home out of greed, expecting to make out like a bandit — but if you are genuinely interested in selling, know that you have a golden opportunity now. Look at comparative values and talk to professionals who can advise you on a wise rate — then list your home accordingly.
Renovations Are Investments: In a seller's market, you know better that the investments you put in your home will be worthwhile. More than ever, you stand to make back the money you put into your property when you try to sell.
You Must Be a Prepared Buyer: In a seller's market, homebuyers have to act fast to get the properties they like. This means you shouldn't waste your time looking at properties unless you're prepared. Have your finances in order, do your research, enlist the help of a real estate professional who'll be on your side, and know what you want. This gives you an advantage in a competitive buying market.
Wherever you are in the buying or selling process, understanding your market is key. "People looking to list their homes should take note that present market conditions favor sellers," President of the Charlotte Regional Realtors Association Joe Rempson told Charlotte Realtors last month. Charlotte's current seller's market means one thing for sure: Homes today are selling, and that's great news for our local economy.