Charlotte's Growth Explained
Charlotte, North Carolina, is one of the fastest-growing cities in America, and it's showing no signs of slowing down.
What makes Charlotte so great?
Many things. It's a city known for its hospitality and friendly Southern charm. It's a city full of history and spirit and is not only a center for the tech and finance industries but also medical research, energy, education, and the arts.
Introducing Charlotte, NC
Charlotte is one of the most economically and socially stable cities in the United States. It is home to many Fortune 500 companies, such as Bank of America, Honeywell, Duke Energy, and Wells Fargo. Charlotte is also the home of the Carolina Panthers, Charlotte Knights, Charlotte Hornets, and their latest addition, the Charlotte Football Club. In addition, the city center hosts a wealth of museums, hotels, restaurants, theaters, and popular shopping areas. The Bechtler Museum of Modern Art, the Billy Graham Library, the North Carolina Music Factory, the Blumenthal Performing Arts Center, and the NASCAR Hall of Fame are all exciting places to visit in the city.
Charlotte's cost of living is about 9% lower than the national average, which many consider one of the city's most attractive features. According to PayScale, Charlotte has one of the most affordable housing markets, with home rates approximately 23 percent below the national average. In addition, utilities are notably less expensive than in other places. Between its overall affordability and median salary ranging from $40,000 to $82,000 in growing fields such as Information Technology, Charlotte has become the ideal city to buy a home, launch a career, and raise a family.

Did You Know?
Charlotte is the second-largest city in the South after Jacksonville, FL, and the third-fastest growing city in the United States.
Charlotte is the pimento cheese capital of the world.
Charlotte was once referred to as "a hornet's nest of rebellion" by British General Charles Cornwallis and was the first governmental body in America to declare independence from the British,
Charlotte is also sometimes called the "Queen City" because it was named after Queen Charlotte of England, wife of King George III at the city's founding.
In 1799, it was the site of the first gold rush in the United States.
A Four-Season City
Charlotte boasts comfortable seasons and clear skies. While the summers can get a bit hot and humid (but rarely over 90 degrees), the winters are pleasantly mild. Residents aren't forced to stay indoors in January and February as Temperatures rarely go below 30 degrees. This makes Charlotte an ideal place to explore and enjoy the outdoors every month of the year.
Charlotte features nearly 40 miles of greenbelt land developed with a generous amount of open spaces and paths for biking and walking, and there are plans for well over a hundred more miles of green development to come.

Strong Suburban Growth
While the city of Charlotte is snowballing, the suburban towns and neighborhoods surrounding Charlotte are likewise experiencing phenomenal growth.
According to recent U.S. Census data, these ten towns and unincorporated areas have experienced annual growth rates higher than 1.5 percent. While the percentage rate may seem small, that translates into impressive growth in population, home sales, and business.
Fort Mill
Waxhaw
Tega Cay
Mount Holly
Belmont
Harrisburg
Midland
Concord
Mount Pleasant
Kannapolis
Hot and Upcoming Charlotte Neighborhoods
Charlotte is laid out a bit like a wheel with a center dense with housing and development and outer areas expanding in all directions and allowing for neighborhood growth. These neighborhoods are often very affordable and have a lot to offer. Travel into the Charlotte city center is easy, but there's also a lot to enjoy in these particular areas. Most feature luxury shopping and elegant boutiques in walkable neighborhoods. A wealth of coffee shops, bars, and restaurants abound. Charlotte's light rail system continues to expand and serve more areas, making travel for work, shopping, or entertainment simple and affordable.
Here are some of the most trending and desirable suburban areas surrounding Charlotte today.
Camp North End
Camp North End is a mixed-use development known for its dedication to preserving history while, at the same time, encouraging creativity and innovation. This area was first home to a Ford Motor Plant, served as a Quartermaster depot during World War II, and became a major drug store distribution center. Today, it features exquisite boutique shops, celebrated open-air food markets, and several bars and clubs offering live entertainment.
The arts and entertainment district along North Davidson Street attracts Charlotte residents from all walks of life and has become home to many artists and other creative types. In addition, it's picked up a reputation as a hip and trendy area for Charlotte's growing Millennial population.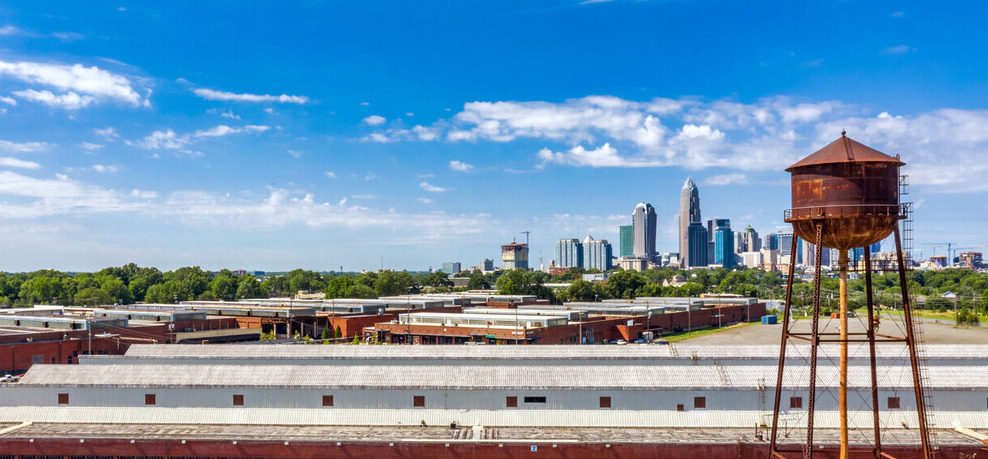 Enderly Park
Neighborhoods such as Enderly Park have seen new houses, significant flips of old homes, and new condos construction. As a result, Enderly Park has become a vibrant area for many young professionals who want to be close to uptown but not pay too much. Located just northwest of uptown Charlotte, Enderly Park has transformed from a rural farming neighborhood to a charming community full of small businesses and friendly neighbors.
Enderly Park is an excellent example of how Charlotte's suburban areas that change and grow alongside the city benefit everyone.
Below South Park
If mid-century charm is what you're looking for, the areas south of SouthPark are still conveniently close to Charlotte. They are rich with available, newly-renovated classic-style homes first constructed in the 1960s. In addition, its easy access to the LYNX light rail running along South Boulevard makes it an efficient commute to the center of Charlotte.
MORA
Also known as the Monroe Road Corridor, MORA also encompasses the Plaza Midwood area as it expands eastward. This area is increasing demand from young professionals looking for their first homes. MORA has added numerous businesses to the region and will see the LYNX light rail system be expanded in their direction.
Because MORA is more affordable than other suburban areas closer to uptown, this is an excellent place for buyers to acquire their first-time homes and establish strong community roots.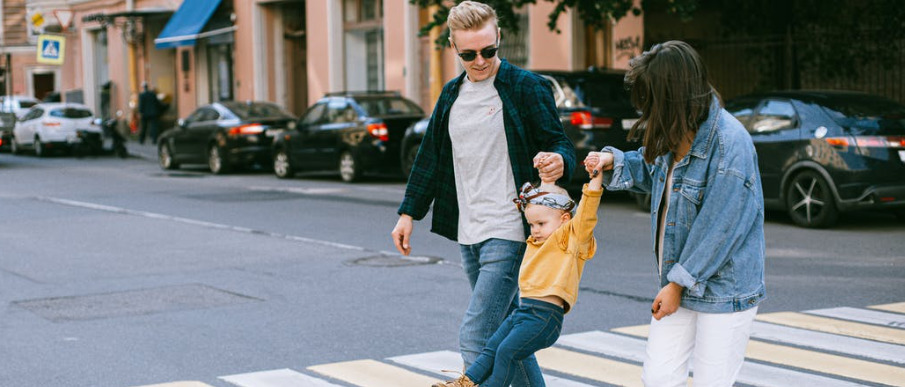 Union County
Union County has proven to be a popular choice for those looking to live just outside the Charlotte city limits but still desiring to be close enough to enjoy all the city offers. Those considering homes in Union County can often find great deals on large homes for less money than they might expect. It also features its charming downtown areas with highly-rated schools and excellent outdoor recreation areas.
Union County is an excellent place for a young professional to settle in or for a young family to get its start and lay down firm roots in the area. It's the perfect mix of small-town feel with city conveniences.
It's Where You'll Want To Live
Charlotte offers a lot with booming industries, top schools, renowned sports teams, various entertainment venues, superior shopping, and affordable living costs. So it's no wonder young professionals, new families, and even those just looking for something better all come to Charlotte.
If you're looking for the perfect Southern city, you'd be hard-pressed to find a better place than Charlotte, North Carolina.
Let us help you find an investment property or a new home. Contact us to get started!