HOA Management Services in Boone, NC
Boone is a beautiful town known for its down-to-earth community and gorgeous mountain views. We know that what truly makes Boone unique is the people and their sense of community. At Henderson Association Management, we're helping people build better communities in Boone with our Homeowner Association Management services. We pride ourselves on keeping that sense of community at the heart of our business model. We've assisted hundreds of communities in staying united, maintaining their homes, and thriving with our professional services.
With Henderson Association Management at your side, you can more effectively manage board meetings, correspond with community members, perform sensitive collections, process budgets and accounting, and schedule maintenance and inspections with professional, affordable crews. Let's look at a few more ways that Henderson Association Management can help improve your community.
How We Can Make Your Life Easier
The heart of any HOA is the people that make up its membership. To keep that membership core strong, an HOA must listen to every member's concerns, perform community outreach, take care of maintenance and emergencies, maintain a healthy accounting balance, and keep track of day-to-day details.
Taking proper care of the community is time-consuming, challenging, and often tedious. It's easy to let a small problem fall through the cracks until it develops into a sizeable problem. At Henderson Association Management, we take a comprehensive look at your community and management team and identify ways to save you money, reduce stress on board members, and streamline processes.
Our team has spent decades learning the ins and outs of HOA management. We know what strategies and systems work for different communities. We perform an individualized community analysis with all clients that looks at proper project planning, budgets, maintenance, and CC&R enforcement. We develop a plan to reduce stress, save money, and streamline meetings for maximum efficiency.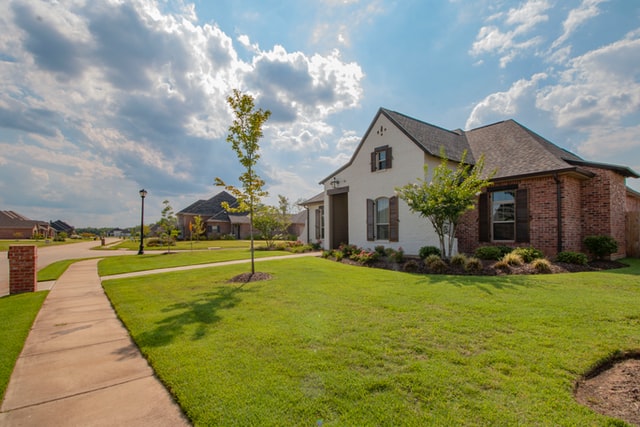 The Best HOA Services in North Carolina
When it's time to perform a checkup on your HOA game plan, we perform the following strategic services:
Expert Financial Services
Reserves Analysis: If you don't look ahead to the next season and the season after, you'll always be stuck playing catchup. Henderson Association Management helps you get ahead of maintenance repairs and replacements instead of being reactive to service calls and emergencies. A reserve study anticipates future needs and reduces repair bills drastically.
Review Finances: Periodically performing a complete review of financial services, maintenance budgets, collections processes, and spending can pinpoint and eliminate inefficiencies.
Accounting Services: Our team can prepare financial reports and complete audits, manage accounts payable, and coordinate legal processes.
Crucial Community Services
Community Engagement: It can be challenging to address the needs of a community, big or small. We can help maintain your community website, respond to HOA member questions, perform outreach, and more. Keeping your community happy means dedicating time to each member. Let Henderson Association Management lead the way.
Meeting Preparation: Whether we're preparing information for the board meeting or sending annual meeting notices, we're here to make your job easier. We put together notes and graphics, detail finances, and prepare discussions. Our staff can do the hard work so you can rest easy on meeting day.
Planning Projects: Do you have trouble coming together to streamline a project? Is there a new project coming up that you want to make more efficient or complete faster? Projects may be delayed by management inefficiency or by no fault of your own. We've spent decades preparing for projects, so we can anticipate where ideas fall through and prevent snags along the way.

Thorough Maintenance and Enforcement Services
CC&R Enforcement: Without rules and enforcement, an HOA is just a suggestion and has no backbone. To protect your neighborhood and enhance property values, rules should be evaluated and enforced consistently. One community member who violates a rule can have a massive impact on the rest of the community, both emotionally and financially. To prevent problems, we inspect home conditions, review violations, and look at governing documents to ensure the community is beneficial to everyone involved.
Maintenance of Public Areas: The common areas of a community are substantial investments that also speak to your neighborhood's quality. If the roof of your clubhouse has been decaying for the last couple of years, but you don't perform regular inspections, you'll only find out about the problem when the roof starts to leak or worse.  Inspections protect your investments and keep HOA costs low by performing low-cost maintenance rather than costly, time-sensitive emergency repairs.
Contact Henderson Association Management today for the best HOA management services in Boone, North Carolina.