There's no question that many activities and tasks we've taken for granted most of our lives have been undergoing a profound change during a time of the pandemic. For the most part, however, humans are proving to be adaptable and, with the aid of modern technology, have been figuring out ways to keep things running effectively and safely.
Running or participating in a homeowners association board meeting is no different.
While challenges exist, board members at homeowners associations around the country have still managed to conduct business and serve HOA members with an appropriate mix of preparation, patience, and innovation.
The Two Main Issues Facing HOA Boards Right Now
The two most important tasks HOA boards face right now aren't much different from what they've always been:
Serve the community, and conduct meetings in accordance with HOA requirements and bylaws.
HOA Boards and COVID-19
Many of the tasks of serving the HOA community remain unchanged. There will still be the need for maintenance, garbage pickup, managing new members, enhanced cleaning schedules, and so forth. In these cases, the most important thing to do is make sure your management team has all the support they need—particularly when supply chains or personnel become strained.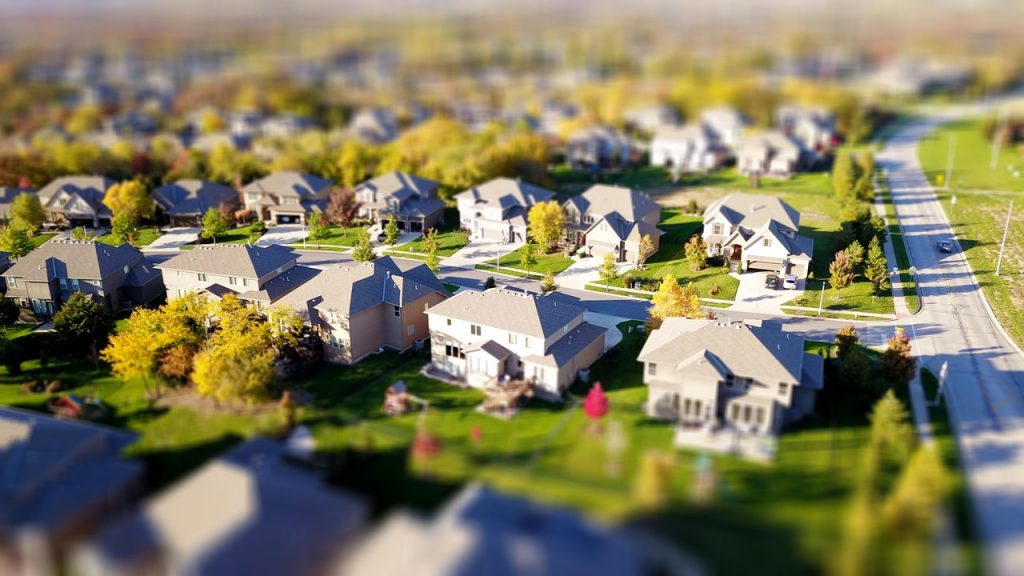 Other things for boards to consider during COVID-19:
Be Careful In Taking On Added Responsibilities
It may seem harsh, but HOA board members should be careful not to take on responsibilities unnecessarily. There are plenty of qualified public health experts offering advice and directing resources. Should a board member take on a commitment related to the pandemic and does so poorly, it suddenly opens the board up to potential lawsuits.
Best to leave things to the experts.
Keep Tenants Informed
While it may not be the HOA board's responsibility to go out of their way to keep members safe, it's not unreasonable to have a source of reliable COVID-19 information available for homeowners should they ask. At the very least, board members should have a line on where residents can learn more.
Determine the Necessity and Safety of In-Person Meetings
Do people need to meet in person? Is there space in the meeting area for individuals to practice safe distancing? Have the facilities been thoroughly cleaned lately? Is there proper air circulation?
Consider Everyone's Circumstances
With today's technology, there are plenty of options for holding remote meetings via high-speed Internet. Members could also consider teleconferencing by phone, but unless there is already an established teleconference system in place, HOA board members might find videoconferencing easier to adopt.
Reconsider Community Events and Spaces
If board meetings are considered risky, why would community events be any different? Some HOAs enjoy holding regularly-scheduled social events and holiday gatherings. This may be the year to give those a pass.
Does your community feature public spaces such as pools, gyms, or cafes? The HOA board should discuss—and possibly consult with experts—the pros and cons of keeping those spaces open for the time being. At the very least, reduced hours or access should be considered.
Have a Plan In Case Infections Occur
There is still a lot about COVID-19 that we don't know for sure. Most people understand the precautions, but what happens when an HOA member becomes infected?
Don't try to be epidemiologists. Do consult with your state or community's health experts in coming up with a plan.
Running an HOA Board Meeting Safely and Effectively
If your area has been experiencing increased numbers of COVID-19 cases, you'll want to place a greater priority on holding remote meetings over in-person meetings. If your board insists on meeting in-person, make sure to have the area cleaned and disinfected both before and after the meeting.
This is not meant to be insulting; it's meant to be safe.
Remote Meetings
Should your board decide to go with remote meetings, you have several platforms to choose from. Among the most popular are Zoom, Google Hangouts, Google Meet, Facebook's Messenger Rooms, Adobe Connect, and HighFive.
Among these, Zoom has turned out to be the most popular platform. It has a reasonably simple learning curve and can be used by anyone without having to already have an account with another service such as Google or Facebook. Moderators have tools at their disposal to keep meetings under control, and users have options for self-muting and sound only.
While there were some security concerns early on, Zoom has addressed those. For added security, members can be issued a unique code to use when logging in to only invite participants to sit in on the meeting.
Tips For Moderators
Running a remote video meeting can take a little practice, but here are some tips to help you run your meeting smoothly:
Run a few practice sessions with other board members to work out any technical glitches ahead of time.
Make sure you can recognize or confirm the identity of each person logged into the meeting.
Don't be afraid to mute participants who do not have the floor. Take note of who is lined up to speak next or has a comment to share. The last thing you want is for a lot of people to attempt speaking all at once.
Zoom and other services give you the option to record your sessions so others can view them at a later time. This is especially helpful if your bylaws require recorded meetings.
Start the meeting early, if possible. This gives everyone a chance to fix any technical issues. It's also an opportunity for some socializing before the meeting gets underway.
On a related note, have an agenda prepared and stick to it.
If you plan on sharing your screen with others for a remote presentation, make sure you don't have any unnecessary (or embarrassing) browser tabs open.

Life Goes On
While remote HOA board meetings may be awkward initially, it's worth it if it keeps business running smoothly. There's enough disruption going on right now with this pandemic. It's important not to let that grind everything to a halt. Your HOA expects as close to the same level of service and management as always. It's the board's responsibility to do what they can to make that happen.
If you need help managing your homeowner's association, contact the team at Henderson Properties for a free consultation!