South Carolina is best known for its beautiful beaches and coasts, but at Henderson Properties, located locally here in Charlotte, we know there's much more beneath the surface. Our deep-rooted communities and friendly neighbors are what make South Carolina special. Neighborhood by neighborhood, community by community, there's no place as welcoming as our great state. The Home Owners Association management services provided by Henderson Properties are dedicated to keeping that sense of community at the heart of our company.
Henderson Properties provides HOA management services that range from maintenance, accounting, collections, and enforcement, to upgrades and renovations, community outreach, emergencies, and so much more. If you're looking for a knowledgeable team to help your HOA run smoothly, save you a substantial amount of time and money, and prevent future maintenance or legal problems, Henderson Properties is here for you.
The Best HOA Management Services in South Carolina
No matter how coordinated an HOA is, it can be challenging to address all of the concerns of a community, large or small. Keeping track of the little details and listening to member concerns is vital to a healthy association, but it's very time-consuming. Without help, things can fall through the cracks. We're here to lessen the load and make your life easier.
You'll have the full support of a team of professionals knowledgeable about the ins and outs of HOA management and real estate. We've seen what systems, strategies, and structures work, and we want to bring that experience to your community. We look at your unique needs as a community by analyzing budgets, project planning, maintenance, and CC&R enforcement to determine what changes can be made to save you money, reduce stress, and make meetings run smoothly. Here are a few of our many services:
Prepare Board Meeting Information and Send Annual Meeting Notices – Putting together notes, going over finances, and planning discussions requires a lot of preparation. Let our dedicated team do the work for you.
Perform Community Services – Whether we're responding to questions from HOA member or maintaining a community website, we know that dedicating time to every member is what makes an HOA efficient and keeps communities happy.
Complete Financial Services and Reviews – We look over collections processes, maintenance budgets and ensure money is being spent proactively and efficiently. Our full accounting service manages accounts payable, prepares financial reports, facilitates audits, and coordinates legal processes. Spend your time enjoying your community instead of sorting through mountains of paperwork and chasing late fees.
Enforce HOA regulations and rules for homeowners – Each HOA has a unique set of rules, and it's our job to learn them inside and out so we can better assist your community.

Accounting Services to Keep Your HOA Running Smoothly
At Henderson Properties, we go beyond the basics to bring you everything you need from finance analysis to accounting. If you're feeling overwhelmed by budget sheets and financial statements, we've got your back. Here's how we can help:
Perform Collections Actions – We know one of the most challenging aspects of running an HOA is collecting fees and assessment payments. We take the guesswork out of costs and aggressively pursue collections and coordinate the legal process when necessary.
Prepare Monthly Financial Reports – We make sure you're never caught unawares by upcoming maintenance costs or budgeting pitfalls. Our team of accounting professionals will save you time and money.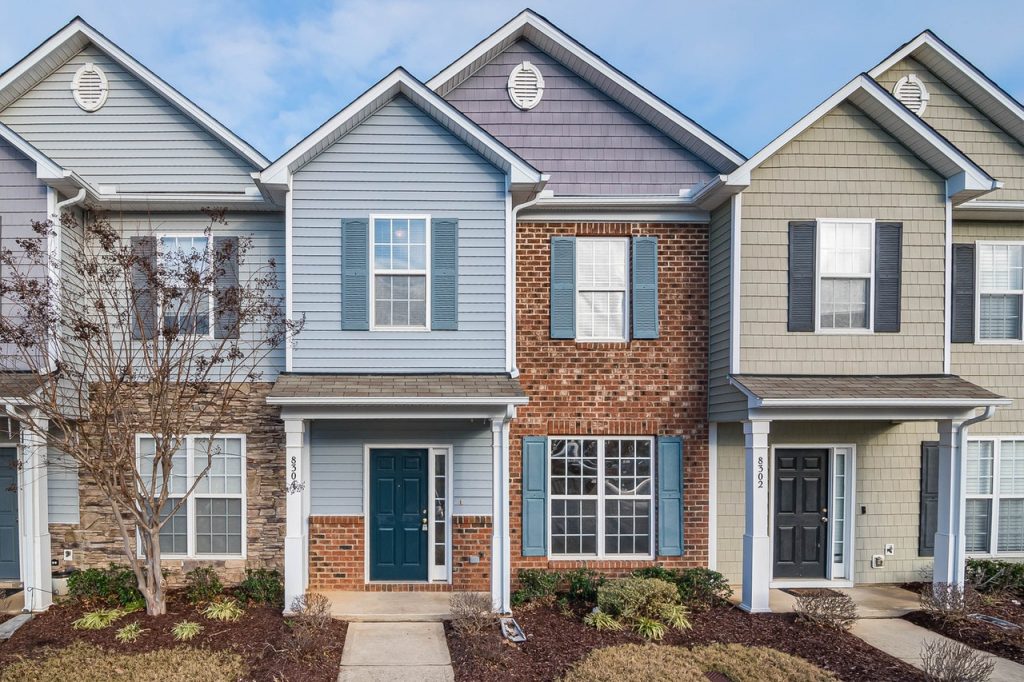 Preventative Maintenance, Inspections, and Repairs
The common areas of an HOA are the heart of a community. Keeping them well maintained and modern can make a world of difference in the mood of your neighborhood. If you want happy homes, show that you're invested in your community by upgrading common areas and making swift repairs. For over 30 years, Henderson Properties has reduced maintenance costs and kept communities happy.
Maintenance Review – We're proactive in our approach; that's why we believe in preventative maintenance instead of paying high prices for emergency repairs. We protect your community investments by assessing the safety of common areas and putting together a budget for repairs instead of raising fees after damage occurs.
Oversee Upgrades and Renovations – Once the board votes to make improvements, we take care of the problematic parts. We solicit contractor bids for competitive pricing and use our industry knowledge to find the best company for the job.
Tackle Maintenance and Repairs – We do our best to keep maintenance preventative, but sometimes repairs are necessary. We'll be there whether it's an emergency or just a small fix in any common area.
For the best professional HOA management services in South Carolina, contact Henderson Properties today!