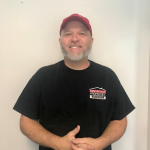 Ray Miles – Maintenance Technician
Welcome Ray Miles to the Henderson Properties Renovations & Maintenance Team!  Ray brings a wealth of knowledge to the company with 15 years of maintenance and project management experience. A native of Chesapeake, VA, Ray has called Charlotte home for 17 years with his wife Jennifer and 2 daughters.
Ray spends most of his free time with family, including his 3-year-old grandson, and remodeling his home.  An avid guitar player Ray is also in the process of restoring a 1963 VW Dunebuggy!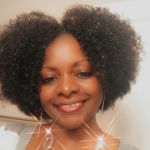 Kellee Burney – Legal Accounts Coordinator
With a strong background in business relations and customer service, Kellee joined Henderson Properties as a Leasing Consultant/Customer Service Specialist and was a shining star.  She moved up to the position of Legal Accounts Coordinator and is an asset to the team with a positive attitude and personality!  Kellee holds a degree in Business and has been in Charlotte since 2008.
Basketball and family time are favorite hobbies of Kellee's and her motto for life is: "Waking up with a purpose allows you the ability to get another step closer to your individual goal for success".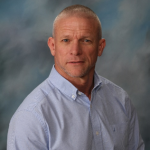 Chris Wallace – Community Association Manager
Born in Fort Worth Texas, Chris has called Charlotte home since 1977 and has joined Henderson Properties as a Community Association Manager.  Chris brings to the company a strong background in property management and real estate, along with experience in teaching and coaching.  A graduate of Appalachian State University, Chris holds degrees in both Accounting and Physical Education.
With a zest for fitness, Chris jokes "My passion is working out and slowing down the aging process one supplement at a time."  Chris has 2 children and 2 grandchildren that will surely keep him on his toes!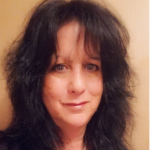 Laura Remsburger – Accounting Clerk
Laura joins the Henderson Properties Accounting Team as an Accounting Clerk and we're happy to have her on board!  Her background includes experience in Office Management and Payroll and she previously owned several ice cream parlors/coffee shops for 14 years.
Born and raised in Ohio, Laura has been in the Charlotte area for 26 years and has a 13-year old son.  Laura's hobbies include travel (especially the Gulf beaches in Florida), woodworking and "adding things to her Amazon cart"!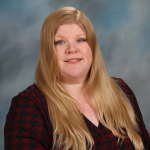 Heather Mosby – Community Association Manager
Heather Mosby joins the Henderson Properties team as a Community Association Manager. With ten years' experience managing multi-family housing communities and Homeowners Associations Heather strongly believes that great communication and follow through are the keys to success in HOA Management. Adaptability is also paramount, and she appreciates that each Community has their own personality and specific needs. Heather is originally from San Jose, California and attended California State University, Fresno, where she obtained a BA in History. She moved to the Charlotte area in July 2019 and is enjoying exploring the city and experiencing all that Charlotte has to offer.  Her hobbies include traveling, watching European professional soccer and meeting new people.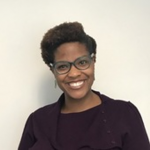 Stephanie Brown – Assistant Community Manager
Introducing Stephanie Brown to Henderson Properties as she joins the HOA Division as an Assistant Community Manager.  Stephanie's skill set includes a strong background in the property management field and has been a leasing consultant for the past 5 years.
A native of Macon, Georgia, Stephanie attended Bethune-Cookman University in Daytona Beach, Florida and has called Charlotte home for 5 years. During her spare time, she enjoys making therapeutic handmade soaps and bath bombs. She also enjoys spending time reading books, trying to follow a natural lifestyle and creating educational experiences for her boys, ages 3 & 11. On any given day you can find Stephanie at her favorite coffee shop enjoying a latte!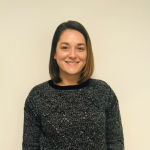 Page Eldreth – Human Resources Manager
An alumnus from UNC-Charlotte, Page joins the Henderson Properties Team as Human Resources Manager.  She holds a bachelor's degree in communications and a minor in Interdisciplinary Studies. Much of Page's career has been in recruiting and employee management, with an ambitious focus on Human Resources. "Recruiting to me is defined by getting to know an individual's personality and career inspirations. Knowing these ambitions creates teamwork towards realistic goals."
Originally from Sanford, NC, Page has called Charlotte home since 2011 along with her boyfriend and her boxer Odin, who is near and dear to her heart. She's an avid boardgame enthusiast and enjoys working on all types of puzzles and crafts. Football, hiking, paddle boarding and outdoor adventures round out Page's hobbies.