What Expenses Are Involved in Moving?
January 9, 2019

How to Keep Your Home Warm and Cozy During Winter
January 19, 2019
Learn more about our upcoming seminar for first-time real estate investors!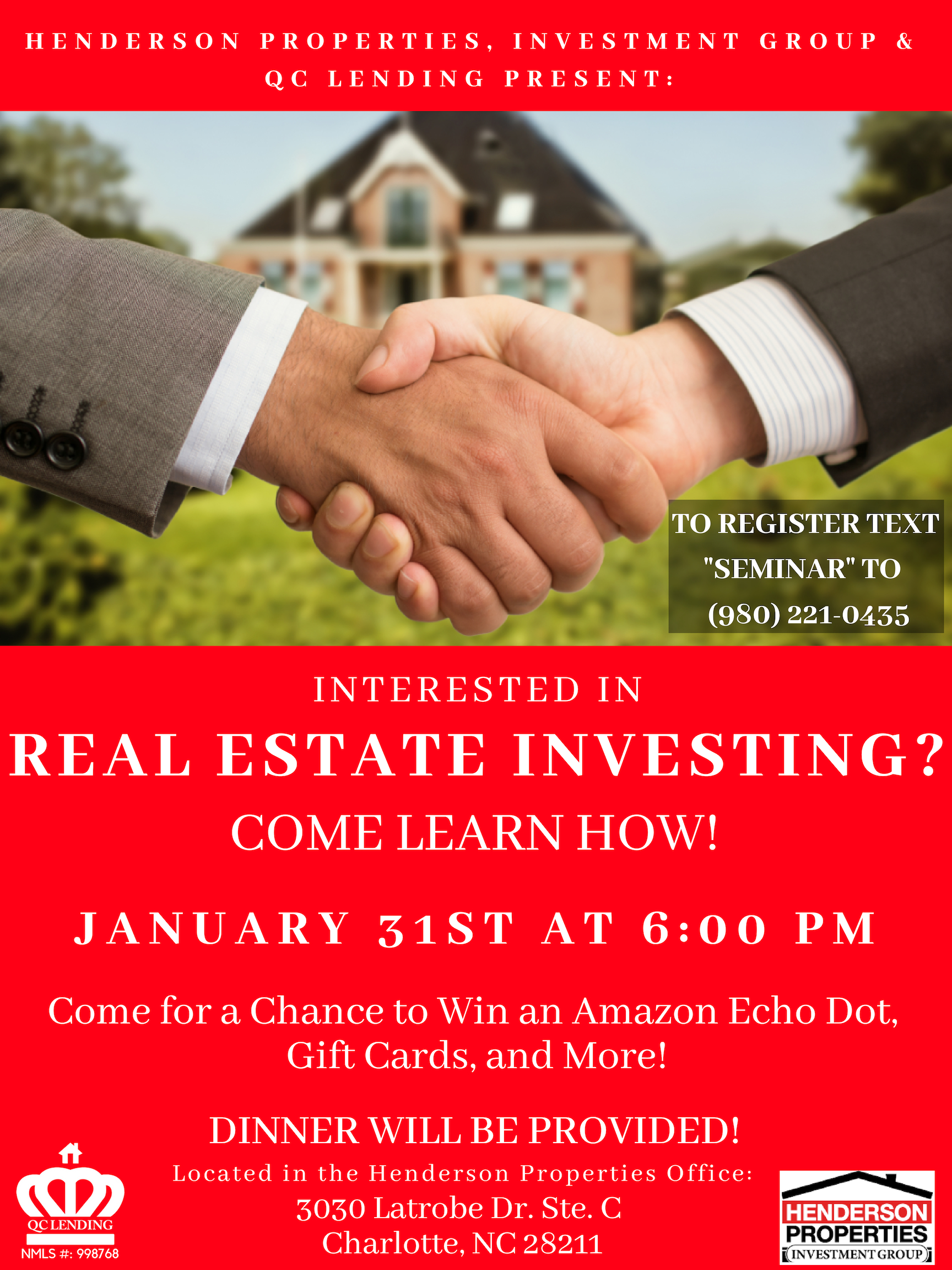 For more information, contact Broker-in-Charge, Kevin McClave at sales@hendersonproperties.com, or register for the event by filling out the form below. You can also register by texting 'SEMINAR" to 980-221-0435. We hope to see you there!