Henderson Properties offers free extended learning lab trainings for HOA Board Members, staff, and anyone interested in delving deep into pertinent topics for associations. This includes dinner and up to two hours of learning, interacting, and engaging in tools for managing the community effectively.
Becoming an Ethical Leader in Your Community
Wed., August 22, 5:45pm-8:00pm
Purpose: What are ethics? What does it mean to be ethical? What do ethics have to do with managing a community association? In a round-table discussion, we will learn to solve real life ethical situations to prepare you for what you may face as a Board Member. This class will be fun and engaging. We will cover topics such as:
Ethical standards and how they are developed
Standard of behavior; code of ethics
Levels of ethics ((lowest, middle, highest)
Top 10 principles of positive business ethics
Ethical dilemmas and decisions
Conflicts of Interest (potential, actual, appearance)
Promoting an ethical climate
Format: Live event only; Registration required to reserve your seat
Location: Henderson Properties Corporate Office, 3030 Latrobe Drive, Charlotte, NC 28211
Facilitated by: Lauren Scheer, PCAM, AMS, CMCA, MBA, Director of Training
Understanding Your Governing Documents – An In-depth Exploration
Wed., October 24, 5:45pm-8:00pm
Purpose: This is a hands-on workshop designed to engage you in understanding your association's unique governing documents. We will take an in-depth look at the purpose and structure of each and find out where to look for specific items. Bring your CCRs, Bylaws, Resolutions, and any other documents for this interactive exploration. If you've wondered about any of the questions below, then this Extended Learning Lab is for you!
How do I use the governing docs as a reference, and what is where?
How do I answer homeowner questions using the governing docs?
What happens when docs disagree with each other?
What is the document hierarchy, and when does law supersede the documents?
What do we do if we have not been in compliance with our governing docs previously?
How can we make the docs easier to use?
What do my association's docs say about Board Member rules, voting rules, lease restrictions, architectural guidelines, quorum requirements, and amending docs?
Location: Henderson Properties Corporate Office (subject to change)
Facilitated by: Lauren Scheer, PCAM, AMS, CMCA, MBA, Director of Training
---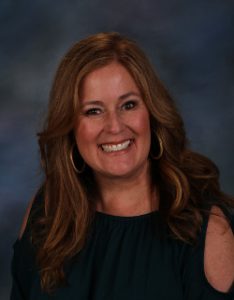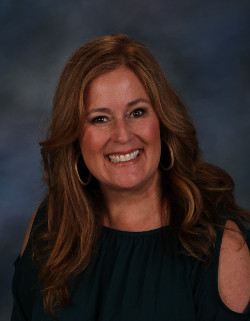 Did you know that Shelly Henderson, cofounder of Henderson Properties, wrote a book about the birth and life of Henderson Properties, and her experiences through it all? In Starting from Scratch, One Woman's Pursuit of Family, Business, and the American Dream, Shelly recounts what is was like to go all in as a wife, mom, entrepreneur, and more. This warm account is peppered with wisdom from one woman who has done it all and is continuing to lead others toward the pursuit of happiness and leadership. Shelly heads up the leadership training initiatives for Henderson Properties, and is sought out by various organizations to speak and plan events.
Would you like Shelly to speak at your next event? Inquire here.
Invite Shelly Henderson to share at a social event one afternoon or evening (for up to one hour)
We'll sponsor the cookies and coffee or wine and cheese.
Organizers receive a copy of the book for free!
Discounted books available for purchase.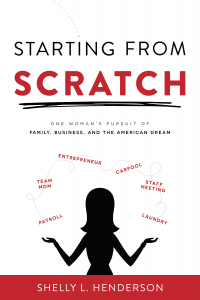 Possible Topics:
Work-life balance
Raising kids while building a business
How sports play a role in life success
Life as a wife, mom, and entrepreneur
Experience as a real estate investor
Invite other Henderson Professionals to speak:
Essentials of Managing HOAs Effectively
Home Maintenance and Renovation Tips
Rental Property Management Guidance
The book is due to be released in May and will be sold at www.Amazon.com or onsite at events.