We are pleased to welcome the following new team members to our management staff.
Cari Burke, Human Resources Manager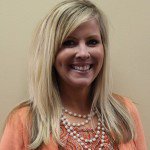 Cari is charged with recruiting qualified staff, onboarding, managing employee benefits, and general human resources responsibilities. Prior to Henderson Properties, Cari was Chief Operating Officer at Carolina Energy Distributors/ Relion Battery, where she worked on process improvement, growth strategies, recruiting skilled talent, creating an employee benefits system, and providing strategic leadership to various departments. Cari also served as Regional Office Manager/Customer Service Team manager for three states and completed new hire orientations, on-boarding and day-to-day operations management.
William Jones, Project Manager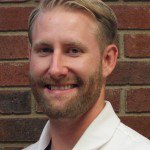 William primarily serves our HOA Clients and supports the Rental Project Manager. Project Managers are responsible for defining, estimating, coordinating, monitoring, evaluating, and communicating all aspects of a project. Prior to Henderson Properties, William worked as Facilities Manager at Trinity Presbyterian Church in Charlotte, where he managed capital improvement projects, reviewed and managed vendor contracts, and negotiated contract terms. A key responsibility included inspecting all plumbing, electrical, mechanical systems, noting needed repairs in an organized maintenance system, and analyzing deficiencies. William also served more than five years in the United States Navy as an Operations Manager. William organized planned maintenance during a two-year docking, planned, coordinated, and oversaw all Safety and Health Programs as assigned by Naval Command, and was instrumental in departmental HAZMAT training program.
Karen Bost Promoted to Project Manager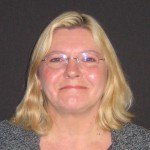 Karen now serves our Rental investor clients and backs up the HOA Project Manager. Karen coordinates with vendors and provides estimates for restoring rental properties to rent-ready condition. Karen also manages the make ready process through delivery. Prior to being promoted to Project Manager, Karen served Henderson Properties clients as a Maintenance Coordinator and Maintenance Technician. As a Coordinator, Karen received and processed work orders, corresponded with customers and the technicians, dispatched vendors, and acted as a liaison between maintenance office and field operations. As a Technician, Karen performed general maintenance services such as plumbing repair and service, carpentry, painting, sheetrock, and electrical; providing estimates; troubleshooting complex repairs; providing emergency on-call services; and training new technicians. Prior to joining Henderson Properties, Karen owned and operated her own business for 15 years. Karen is customer-service driven and works hard to provide the support and availability to meet customer expectations. Karen has been with Henderson Properties for 8 years.
New Communities
The following associations have selected Henderson Properties to manage their communities! These communities began this spring.
The Lofts at Morrison Condominium Owners Association, 37-unit community built in 2006 in the Southpark area. Stella Jalon manages this community.
Asheford Green Property Owners' Association, an established single family home community with 77 homes in Cabarrus County. Tom Borloglou is the Manager.
Carolina Forest Association, Inc., 913 single family homes in Troy, North Carolina, 20 campground rentals, and 33 docks. Lyle Walter manages this community.
Crowder's View II Homeowners Association in Gaston County, North Carolina. This is a new single family home community being built out by D.R. Horton. Chesney Jackson is the Manager.
Vantage Pointe Townhomes in Charlotte. This is a brand new townhome development by Builders of Hope, with 12 units built so far. Robin Kaplan is the Manager.