Owning rental properties can be an excellent investment, but it is not without its share of headaches. When your renter has a problem at 2 a.m., as the property's owner, it's your responsibility to take care of that concern. When properties sit vacant, you must find a way to market them to avoid losing money. These are just some of the many problems you can encounter when owning and maintaining rental properties. Henderson Properties is ready to step in and remove those headaches through our professional, skilled property management services.
Professional Property Management Benefits Investors and Tenants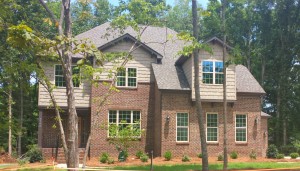 Professional property management services from Henderson Properties benefits both you, as the property's owner, and your tenants. When you partner with a property management company, your tenants always have someone they can call who will respond quickly to their concerns. This helps keep your tenants happy, and happy tenants are pleased to stay in your buildings.
With property management, you, as the property's owner, have far less stress. We handle tenant calls, including maintenance concerns and middle-of-the-night problems, so you don't have to. We screen tenant applications, supervise both major and minor repairs and help market your properties to achieve the highest possible market rent. All that is left for you to do is sit back and enjoy the financial gains of your investment property.
Our Goal is to Maximize Your Profits
When you invest in property management, you see an excellent return on your investment, because we strive to lower your costs and maximize your rental price so you see the highest possible income from your investment.
First, when we market your property, our team will push for the highest market rent price. When maintenance needs come up, we tap into our pool of qualified service contractors to get the lowest quote from a qualified professional. We work to keep your tenants satisfied to lessen vacancies. Our rental property management services have a personal touch, improving the experience for all involved.
Owning investment property doesn't have to be a headache. With Henderson Properties, you can enjoy the fruits of lucrative rental properties, while we handle the hassle. Contact us today to learn more about our professional property management services, and let us show you the Henderson Properties difference.