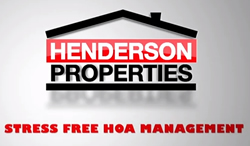 Landlords have a tough job to do and often times, the work involved can become overbearing. In most cases, people who rent out properties do it to collect revenue on the side. Their real professions take up most of their time and the hassle of dealing with tenants and property issues – in their spare time – is sometimes too much to handle.
Henderson Properties provides an upstanding residential property management service to alleviate the time and inconvenience that landlords spend renting out properties. In addition, property owners who work with experienced teams like Henderson Properties also end up getting a much bigger bang for their buck. These seasoned professions know the Charlotte market well and are able to secure the highest market rent rate possible. Henderson Properties even utilizes a Market Rent Analysis Tool and shares it with customers to ensure trust and transparency when it comes to setting the rental rate.
Below are tasks that Henderson Properties happily takes off of landlords' to-do lists. By handing-off these responsibilities to professionals, landlords are able to concentrate on more important priorities and feel confident in the profit being made off of their property.
Screening Potential Renters: Let's face it – there are a lot of cooks and scam artists out there who can make the screening process a nightmare. Henderson Properties take on the responsibility of finding ideal tenants and ensuring that all individuals are credible and reliable before recommending them as potential candidates.
Collecting Rent: Dealing with tenants who are late on rent can be tricky. It is especially hard on landlords who want to keep an amicable relationship with their renters by not acting too tough while trying to collect money owed. Collecting rent is something no landlord likes to do but unfortunately it needs to happen every month. The team at Henderson Properties serves as the guy in between who eliminates the need for exchange between a tenant and a landlord in regards to collecting rent.
Maintenance And Repairs: Not everybody likes waking up at 6 AM to a frantic call from tenants about a busted water heater. Fortunately for landlords who work with Henderson Properties, they don't have to bother themselves with dropping everything they had planned for the day to take care of the matter. Henderson Properties handles all property maintenance and repair issues so that landlords can go on with their day-to-day duties unrelated to the rental property.
There are many other reasons to work with a residential property management company. For instance, some landlords frequently travel and need to have a company they can rely on to handle their rental property issues while they are gone. In many cases, landlords do not actually reside in the area or even the same state as the rental property making it all near impossible for them to deal with things like screening applicants, collecting rent and handling maintenance and repairs.
Residential property management services like Henderson Properties are not as expensive as some people may think. If one sits down to do the math he or she will quickly realize that the amount of money they would pay a professional is significantly worth the money spent. This is considering all of the work he or she will not have to waste dealing with the property. The simple cost benefit analysis quickly proves that working with professionals is the best choice for landlords who have a hard time balancing life with their rental responsibilities.
Henderson Properties also provides multi-family property management services and commercial property management services. As the leading full service real estate company throughout the greater Charlotte, North Carolina and Fort Mill, South Carolina areas, these professionals are trusted, knowledgeable and most importantly, great business partners.