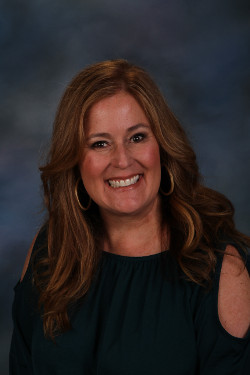 Co-founder
Leadership Trainer, Social Media Guru, Author, Starting from Scratch
---
Born in Detroit, Michigan, Shelly Henderson has called Charlotte home for more than 40 years. As co-founder of Henderson Properties along with her husband Phil, Shelly manages the full-service real estate company's corporate culture and branding via content marketing and social media strategies. She also runs the company's leadership development courses for employees, and she speaks on business or life topics when invited to events. Previously, Shelly managed accounting, human relations, rental property management, and maintenance services for the company.
Shelly graduated from Appalachian State University in 1987 with a B.S. in education. Prior to starting Henderson Properties, Shelly worked as an elementary and middle school teacher, then pursued her dream of professional golfing for a year on the LPGA Futures Tour. She is a proud mother to Blake, a Rental Property Manager at the company, and Grant, a Research Analyst at CBRE.
Shelly believes in giving back to the community and volunteers with JDRF's Charlotte chapter. The organization is committed to funding Type 1 diabetes research in search of a cure. She was recently named Advisory Board Supervisor for the University of Delaware's Sigma Kappa chapter, Theta Delta. She also supports Christian Library International, which collects and distributes Christian books and Bibles to prisons across America. Henderson Properties regularly supports Second Harvest Food Bank, as it is a cause close to Shelly's heart. In her free time, Shelly enjoys attending sporting events, traveling, and curling up by the fire with a good glass of wine.
Starting from Scratch: One Woman's Pursuit of Family, Business and the American Dream is her first book. Follow Shelly on Twitter at @shenderson3243.
Contact
Henderson
Properties