Please help us welcome these new faces to our team, as well as congratulate those who recently got a promotion!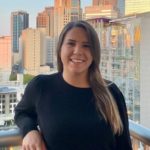 Joanna Nichols – Tenant Services Specialist
Say hi to Joanna as she joins the Henderson Properties team as a Tenant Services Specialist. Born and raised in Sacramento, California, Joanna moved to Maui, Hawaii, in 2012 and then came to Charlotte in May 2018. Joanna previously worked in the tourism and hospitality industry and brings many years of customer service experience to her position. She enjoys spending time with those close to her, cooking fun dinners, or checking out the newest restaurants and breweries in her free time. Joanna considers herself a 'foodie' and enjoys food and the culture it creates. As the weather gets nicer, she hopes to get back into regular hiking and enjoying what North Carolina has to offer, whether it be the mountains or the beach.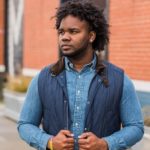 Henry Jones – Staff Accountant
Say hello to Henry Jones, who joins the team as Staff Accountant. Originally from Columbia, South Carolina, Henry has lived in Charlotte for almost two years. Henry holds a bachelor's degree in accounting from Claflin University and several bookkeeping and QuickBooks certifications. He's held accounting positions for several companies over the years and recently in a bank's commercial business department. In his spare time, Henry enjoys shopping at Polo Ralph Lauren, going to the gun range, and eating sweet Asian chili wings. "All flats, please… I know it's going to be an upcharge". A fun fact about Henry is that he owns two rental properties in Orangeburg, South Carolina, that he purchased with his mother from his early investments in Bitcoin. Welcome, Henry!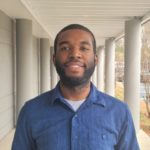 Nijel Monroe – Assistant Community Manager
Joining the Henderson Association Management team as Assistant Community Manager, say hello to Nijel Monroe, working out of our Boone office. Nijel has spent just about all of his life in North Carolina, with just a year being split between Illinois and Virginia for naval training. His professional background includes being an Intel specialist for the Navy reserves, and he was also a public health/psychology student at Appalachian State University. Some of Nijel's hobbies include listening to and working on music, being on the Blue Ridge Parkway when the weather permits, and things dealing with space. He's also a Marvel MCU fanatic and likes watching the Pittsburgh Steelers. On the weekends, Nijel enjoys traveling, catching up with friends over a drink, live music, and just being somewhere outside or finding a new restaurant to try. Welcome, Nijel!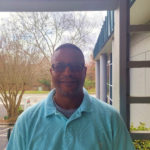 Raymond Verdree – Maintenance Technician II
Welcome, Raymond, as he joins the Henderson Renovations & Maintenance team as Maintenance Technician II. Raymond has lived in Charlotte for 16 years and has experience in facility/community maintenance and culinary arts. He loves sports (especially the New York Yankees) and watching his kids and cousins having fun! He loves cooking for them too. Weekends are always family time, and Raymond enjoys spending time with his loved ones.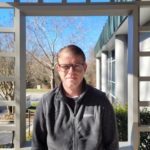 Charles Wilson – Community Association Manager
Welcome Charles to Henderson Association Management! Charles joins the team as Community Association Manager and will be working out of our office in the High Country (Boone, NC). Born and raised in Blowing Rock, North Carolina, Charles has spent most of his life there. Charles holds an associate degree in Hotel & Restaurant Management and managed large resorts as a general manager. He also owned a home improvement business for the last six years. Charles loves skiing, hiking, camping, and anything involving his grandson in his free time. Charles has a very positive outlook on life and "lives it to enjoy it"!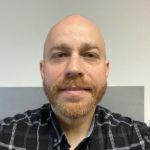 Nick Polyzos – Maintenance Specialist
Please give a warm welcome to Nick as he joins the Henderson Properties team as a Maintenance Specialist. Born in Tampa, Florida, Nick lived there until 1989 and then moved to Greece for two years. That's neat! Following Greece, he moved to the Queen City and has been in NC ever since. A graduate of UNC Charlotte, Nick brings a wide range of experience to his position, from sales and customer service to public relations to politics. Most recently, he's been involved in home restoration for about four years. Some of Nick's hobbies include anything having to do with the Florida Gators and Charlotte Hornets, whether watching TV or going to actual games and spending time with his wife and daughter and their two-year-old Maltese, Chet. He also enjoys following news and current events, golfing, playing league pool, and, occasionally, getting a new tattoo. Some fun facts about Nick: He is fluent in Greek, swam with sharks in Key West, drove in the presidential motorcade when President Bush was in town, and is friends with Tim Tebow. Welcome, Nick!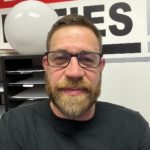 Bill Smith – Maintenance Technician I
Bill joins the Henderson Properties Renovations & Maintenance Division as Maintenance Technician I, and we're happy to have him on board. Bill is a rare native "Charlottean" and has experience in various maintenance positions. In his free time, Bill enjoys Jujitsu. Welcome, Bill!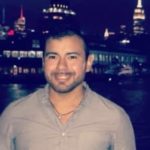 Rolando Rivera – Promotion to Community Association Manager-in-Training
Congratulations to Rolando on his promotion from Assistant Community Manager to CAM in-Training! Rolando has excelled as an ACM and is very excited to take the next step in his career path at Henderson toward community manager. Well done, Rolando!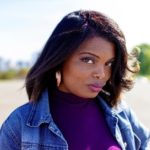 Tiarra Gray – Promotion to Senior Community Support Specialist
Congratulations to Tiarra on her promotion to Senior CSS! Tiarra is an outstanding member of the Henderson Association Management team and truly epitomizes customer service excellence.