The Henderson Properties family continues to grow, with new managers in the Association and Rentals divisions and a new Leasing Consultant. Our staff is your staff, dedicated to serving you in rental property management and homeowners association management. Please help us welcome these new faces!
Rentals Division
Blake Henderson, Rental Property Manager (RPM)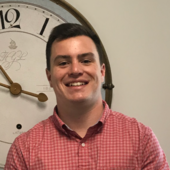 Blake Henderson is a Charlotte native and yes, he is a member of the Henderson family! He has been around property management his entire life.
Blake graduated from Hampden-Sydney College in Virginia, where he received a Bachelor of Arts Degree in Economics. Blake has served in several areas at Henderson Properties, from the Leasing desk to Community Support Services, Maintenance, and Rental Property Manager assistance.
Prior to Henderson Properties, Blake held customer service positions at SIP Bar and Lounge and Auto Bell. At Hampden-Sydney, Blake was Recruitment Chair of the Pi Kappa Alpha fraternity. He played football for two years and volunteered at the local food bank, soup kitchen, and animal shelter.
Blake is pumped on providing excellent service to clients who trust Henderson Properties with their real estate investments. He's also aspiring to invest in properties himself someday.
Brandice Clemens, Leasing Consultant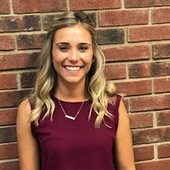 At the front leasing desk, a "new-to-Rentals" face you'll see is Brandice Clemens. Brandice joins the Leasing team from the Association Division's Community Support Services, where she served homeowners for almost a year.
Brandice graduated from Liberty University in 2017, where she studied Youth Ministry and Psychology. After completing a summer internship with Missionary Athletes International, Brandice started at Henderson Properties full time in the Association Division.
Being able to help people find new homes that fit their needs is something that Brandice thoroughly enjoys. As a Leasing Consultant, she is generally the first face that people see when moving from another state to Charlotte. Brandice is happy and excited to be a part of the Rental Division here at Henderson Properties and looks forward to providing excellent service to each future tenant.
Association Division
Three new Community Association Managers (CAMs) joined Henderson Properties recently…
Amanda Young, Community Association Manager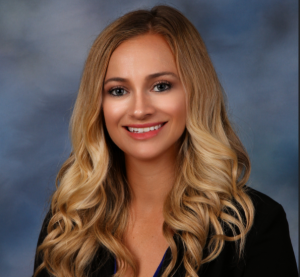 Amanda utilizes her extensive customer service experience to positively affect Board Member's lives. "I enjoy helping others and knowing that I am contributing to making someone else's life easier," she shared.
Prior to Henderson Properties, Amanda served as a Lifestyle Director for the MillBridge Community in Waxhaw, NC through Hawthorne Management Company. Amanda implemented programs and community events, hired and managed café staff, assisted in creating marketing campaigns, wrote newsletters, developed a procedure manual, managed social budgets, managed facility maintenance, and corresponded with homeowners.
Amanda was also a Marketing Intern for Landeavor at MillBridge in 2015, a Camp Director for Carolina Country Acres, and a server at Carmel Country Club. A graduate from Clemson University with a Bachelor of Science in Marketing, Amanda is also a North Carolina Real Estate Broker.
Brayden Johnson, Community Association Manager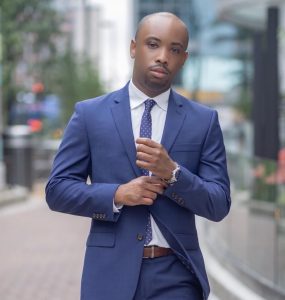 From Luverne, AL, Brayden Johnson has been in Charlotte since 2015. Brayden boasts five years of Property Management experience and holds his NC Real Estate License.
Before joining Henderson Properties, Brayden was a Property Manager at Drucker & Falk and responsible for all phases of the property's operation.
As an Assistant Business Manager for Legacy Partners before that, he managed accounts receivable and payable and interfaced with customers. Brayden was also an Accounts Manager for Asset Campus Housing, where he supervised staff and maintained financial operations, reducing delinquency by 90%.
Brayden holds a Master of Business Administration and Bachelor of Science in Business Administration from Troy University.
Bethany Totherow, Community Association Manager

Bethany Totherow brings an extensive property management background and friendly manner to managing community associations for Henderson Properties.
Before Henderson Properties, Bethany served as Property Operations Manager for The Scion Group in Charlotte. From overseeing facility operations and velocity for multi-million-dollar property to supervising a diverse staff, Bethany also recruited top talent and built relationships with stakeholders.
Creating crisis management plans and keeping the community attractive and safe were hallmarks of her work. Bethany managed the physical and financial assets of the community, and cultivated relationships with vendors and investors. She was awarded the Moving Mountains award for the highest revenue growth.
Bethany also supervised community assistants to uphold company mission and provide exceptional customer service. Bethany holds a Bachelor of Arts in Criminal Justice from the University of South Carolina.