The Henderson Properties Association Division welcomes two new Community Association Managers to the team! They are both delighted to be working with Board Members on the day-to-day operations of maintaining their communities.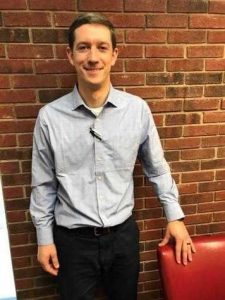 Hans Speck joined Henderson Properties as a Community Association Manager (CAM) in January. Hans applies his current volunteer work as a firefighter and EMT with the Waxhaw Fire Department to helping Boards prevent emergencies, and guiding them when emergencies do occur. Prior to joining Henderson Properties, Hans spent the last four years working for Chick-fil-A as a local franchise director and corporate trainer. Hans graduated with a bachelor's degree in Leadership Studies from Regent University out of Virginia Beach, Virginia.
After college Hans spent nine years pursuing a career in emergency services as a firefighter and EMT, and worked his way up to Assistant Chief for the Waxhaw Fire Department. When not spending time with family, Hans works on random woodworking and automotive projects in his shop. Hans also trains for and races in triathlons. Hans is committed to actively working on behalf of clients.

What motivates Hans as a CAM? "The relationships that I am able to build with the Community and its Board of Directors."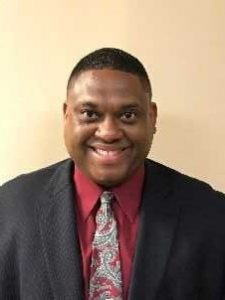 John Das is Henderson Properties' newest Community Association Manager (CAM). Originally from Hampton, Virginia, John moved to Charlotte in 2014. John lives in an HOA community, and understands what is takes to manage a community effectively. John has 15 years of experience as a Real Estate Investor, Life Coach and professional Public Speaker. He's also a pastor and has been married for 19 years with five lovely children. He loves music, sports, fine dining, and vacationing with his family. John holds a Business Degree from Old Dominion University and several years of experience in community development and relationship management. John is a leader in community service and is highly skilled in conflict resolution methodology. His passion in life is to encourage and uplift others.
What motivates John as a CAM?
"By serving my HOA boards with excellence and proficiency, I will help them to execute their duties in a timely and professional manner.  [With the backing of a great team,] my harmonious partnership with them [Board members] will improve the all-a-round living experience for all owners and residents."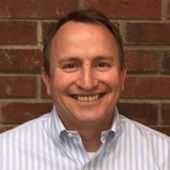 Tom Borloglou is Promoted to Community Support Supervisor
Congratulations to Tom Borloglou for being named the Community Support Supervisor! Tom has been a business manager for over 25 years in both small business and fortune 500 companies.  For the past seven years Tom has worked in the Association field, both as a Community Association Manager for Henderson Properties and as a Board President in two different communities. This provides unique experience to help manage the community support team and prepare for the changes of the future. Prior to joining Henderson Properties, Tom worked at Symantec where he was responsible for business operations with teams located in North America as well as multiple locations in Asia Pacific. Responsibilities ranged from improving operational efficiency to managing staff development. With over 150 direct reports and a department budget of over $5 million, Tom has the business experience and acumen to help guide Henderson Properties as it continues to grow.
Careers in Community Management
Are you on the Board of Directors for your HOA? Do you want to make community management a full-time career? Check out our website for available position descriptions, apply online, or ask your CAM for an introduction to Lauren Scheer, Association Division Manager.
https://www.hendersonproperties.com/contact/employment-opportunities/