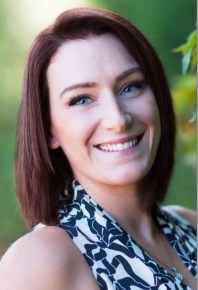 Welcome Tiffany Pettinato-Phillips, CMCA, our new HOA Project Manager. Tiffany comes to Henderson with a background in homeowners association management. As the HOA Project Manager, Tiffany works closely with the Community Association Managers and Board representatives to develop project scopes, identify project costs, coordinate and monitor vendors, and facilitate delivery of project objectives for associations we manage.
Tiffany Pettinato-Phillips is a quality-focused Project Manager with the expertise to successfully manage a maintenance budget, negotiate vendor pricing, inspect the work, and deliver services when estimated. As a former Community Association Portfolio Manager, Tiffany understands the needs of communities for quality, cost effective maintenance and renovations. Tiffany is educated in business management and understands the nuances of larger community projects.
Tiffany's experience includes developing HOA annual budgets, preforming monthly manager reports while updating financials, assisting board members with the selection of contractors and insurance providers, and directing the enforcement of community association rules and restrictions. Prior to working in the community association industry, Tiffany was a business management consultant where she advised business leaders and sales agents on building businesses and managing logistics.
Tiffany also served as a principal agent for Nationwide Insurance, Sales Operations Manager for Brian Bays Erie, customer service for 200 customers, and managed financial books for a tile and marble company. In addition, Tiffany worked for a mortgage company and home inspection company, and she understands managing client projects to be timely and within budget.
When not working, Tiffany exercises her 20+ years of martial arts skills, teaches yoga, enjoys spending time with her three children, and works on pottery and DIY projects.
Please help us welcome Tiffany to the Henderson Properties family!