In order to operate a successful community association, there are many important facets of association governance that must be understood and implemented by its Board of Directors. One of the most important facets is the budgeting process.
Many associations are multi-million dollar non-profit corporations. This means that the Board of Directors of an association is often running a small to midsize business — with all of the decisions, exposure, and liability that accompany such a task. Of course, when running this type of organization, many industry experts are used by the Board of Directors to ensure that everything is run in accordance with the association's governing documents and current laws.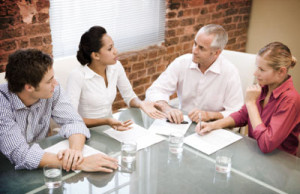 An association's governing documents typically establish the fiscal year-end for that particular association. Most year-ends occur at the end of a calendar year, but this can vary by association. As with any well-run corporation, a budget must be prepared and implemented for the next fiscal year for that corporation. In associations, a budget is extremely important since it establishes how the association's income will be used to run the community and perform necessary maintenance and repairs. Note that the only income for associations is from collection of assessments which each member pays to cover all of the expenses necessary to operate the community.
Therefore, budget preparation must be taken very seriously and prepared with a very detailed hand. Your Henderson Properties Community Association Manager should be able to provide great detail as to when and how this process should go. Your CAM can also provide details on specific expenses from previous years and projections for the coming year.
Each line item in the annual budget should be reviewed by the association's Treasurer. After the Treasurer has approved the budget, the Treasurer should present the budget to the Board of Directors so it can be voted on during a board meeting.
To learn more about the budgeting process or any of the other community association management services provided by Henderson Properties, please contact us at 704-970-4155 or HOA@HendersonProperties.com.